Lisa Mitchell Finally Drops Stunning Single "The Boys" & Announces New Album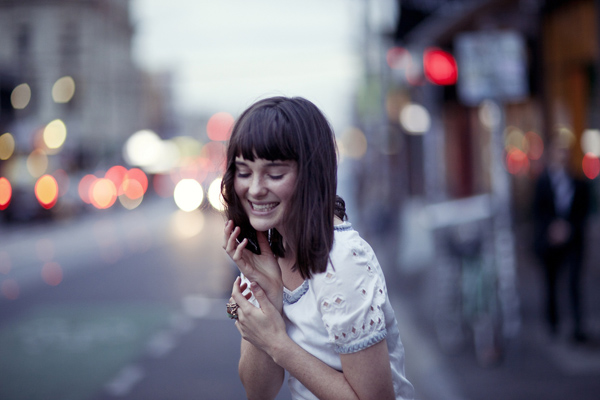 Our favourite folk-pop fairy is back! Lisa Mitchell has shared a brand new single The Boys along with an announcement for new album 'Warriors', her third studio in seven years.
After teasing the song for quite some time, Mitchell posted this on Facebook in the lead up to the recent Splendour in The Grass festival.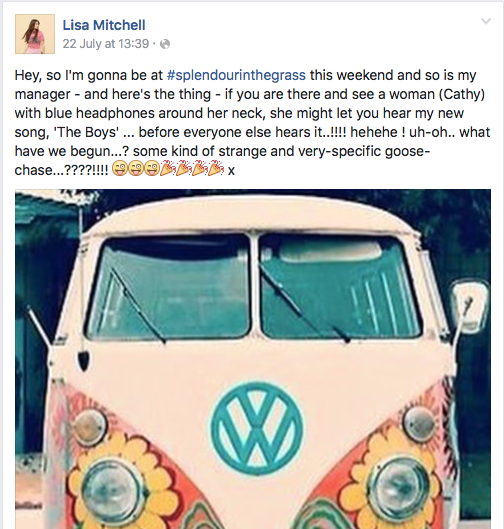 Opening with crystalline synthesisers and a crisp beat, The Boys pulls us straight into a world of dreams and sunny drives. Compared with Mitchell's previous songs the track features more of an electro-pop layering while still maintaining its otherworldly quality.
As the song draws to a close the lyrics, "I think that I'm beginning to care", add a strong sense of intimacy moved by the recent passing of someone close. Mitchell's delicate, ethereal vocals strip us right down to vulnerable younger selves, reminding us why she has such an impressive following despite a sparseness of releases.
If you were lucky enough to grab tickets to Grouplove's upcoming shows featuring Mitchell on support, you'll surely be treated to some of the new album.
Lisa Mitchell's third studio album 'Warriors' is set to be released on Friday, 14th of August. In the meantime check out the music video for The Boys below!