Live Review & Gallery: Running Touch w/ ALTA & Jamie Lane @ Woolly Mammoth – 19.10.2018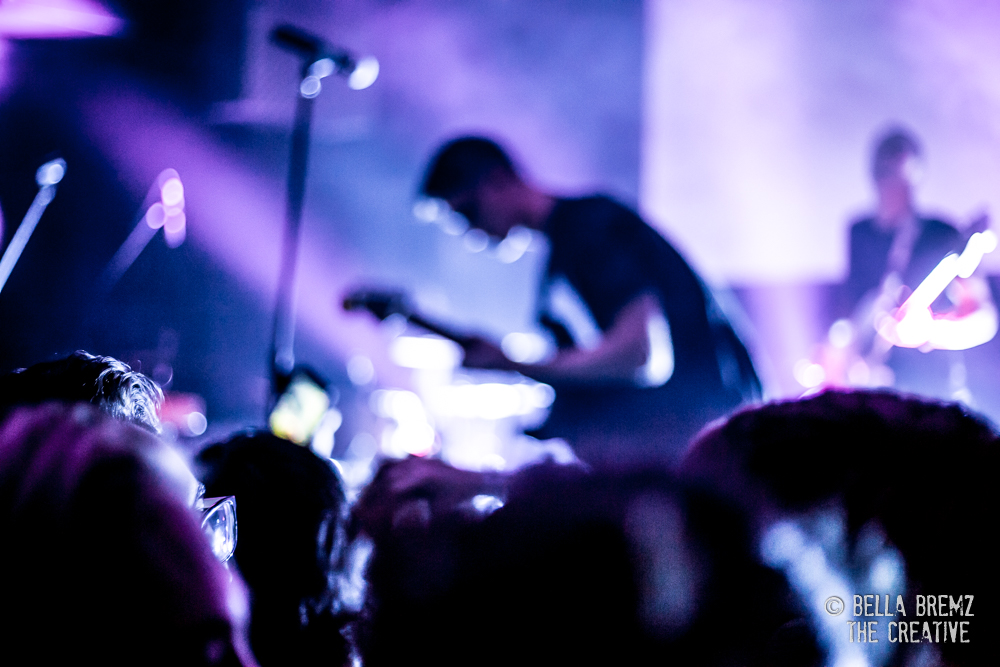 Touring to promote the nationally loved and chart-topping single My Hands, seasoned musician Running Touch gave us an incredible performance last Friday night. He played to a sold-out show in Brisbane at the Woolly Mammoth backed by the amazing Ocean Grove, and we were there to immerse ourselves in their talented performance.
Support for the night came in the form of Jamie Lane—a budding professional who by no means should go unaccounted for within the energy of the evening. Jamie Lane represents top-tier bedroom production at it's finest. A mixture of contemporary trap, silky vocals and clever sound design, he established himself online with his single Sink generating hundreds of thousands of streams in a moment. A fitting support, his voice lubricated early arrivers at 8.30pm, establishing a tidy watermark for our expectations.
By 9.20pm, ALTA was cranking things up a notch. The duo's style was driving, ambient and bubbly. Hannah's voice complimented the technical proficiency of Julius and the dance floor saw a significant boost in numbers as people continued to file into the venue for the headliner.
RELATED: Stream ALTA's latest bumper Figured Out HERE.
By 10.30pm, the room was packed and an eery white noise began to ring out as static appeared on the projector behind the stage curated like a television changing channels. The band members emerged to the roar of the crowd's anticipation and Running Touch took up his position behind the synth at the front of the stage.
His opening song This Is Just To Say had the chilled out familiarity of some of Chet Faker's biggest hits. It was a fitting opener, transitioning the audience from the set's lowest point of energy and slowly raising the bar as the song went on so none of us was too shell-shocked by the time his heavier songs rolled around. His experience as a multi-instrumentalist shone through as he utilised driving elements of each song in his stage presence to remain a frontman, even as he smashed a digital drum kit toward the back of the stage.
By the middle of his set, the crowd was pumping—their hands in the air, bobbing and grinding amongst each other to Equaliser and Aubrey, two of his more electronic and bass-heavy numbers. Little was held back. Crouching on the stage swooning his microphone like it was the only thing that would make him stand again, his stage presence was admirable.
RELATED: Stream Equaliser by Running Touch HERE.
The tracks rang out through the relatively enclosed venue without compromise, although some may have been beneficial to keep the windows from rattling. The set felt sexy, dark and at some times intimidating, like when the band members left the stage and then emerged again sporting balaclavas on their head to perform rockier, heavy, instrumental songs, and they were really, really good. Definitely different to what many Running Touch fans have come to expect from listening to his more recent hits like My Hands.
But this is crucial to the appeal of a Running Touch set. He generated so much energy from merging multiple genres into a synergistic and exciting performance. His crowd hyping voice sounded like the frontman of a metal band, some of his more popular songs were tropical and sexy, while others performed with Ocean Grove were guitar-heavy rock ballads. It felt like the emotional roller-coaster of being in love, with its light, fun high points and darker more intense serious points.
Toward the end of the set, the crowd was fortunate enough to hear his new single live. A collaboration with Hayden James, which is due for release on Friday 2 November and it is going to get some serious air airtime. It has some amazing sound design—driving, percussive, bassy and sexy. The production powerhouse of Hayden James and Running Touch is a match made in heaven so keep your finger on the pulse for this release.
The set finished with My Hands, his featured single which has reached #1 as the most played track on triple j for six weeks running. Red lights washed over the venue and hands were held high as he performed the crowd favourite.
Those in attendance were fortunate enough to nab these tickets at a crucial time reminiscent of Flume at Oh Hello in 2012 before he became so famous and financially inaccessible to those who crave amazing value in local music. Running Touch is looking to move quickly and with his recent consecutive releases and such a fantastic live performance. We are behind him.