Live Review: James Vincent McMorrow w/ Moreton @ Triffid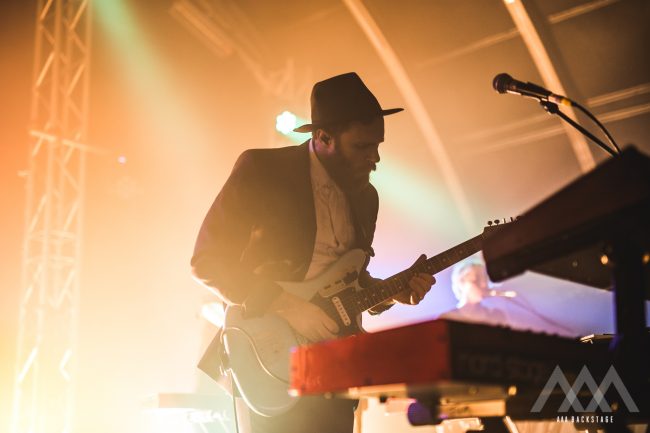 James Vincent McMorrow, an unassuming Irishman who you wouldn't give a second glance in passing, has a voice powerful enough to fill a cavernous room to bursting and bring an 800-strong crowd to pin-drop silence. Lucky for us, McMorrow and his voice graced the Triffid on Friday night, bringing Brissie outfit Moreton along for the ride.
Having recruited the services of local lass Airling for his last swing around the country, McMorrow seems to have been picking up what Brisbane has been putting down. This time, putting trio Moreton front and centre proved just as inspired. The group's dark, brooding sound came adorned with syncopated drum lines and crunchy guitars and the crowd loved it. Based on Airling's trajectory of late, we can expect to see much more of Moreton.
Sidling on stage with his band, the slow burning tension built up with a collection of songs from McMorrow's latest album 'We Move'. For those who had never seen him live, it was stunning to see such a full, powerful voice explode from such an unlikely place. Each vocal run was perfection and those high finale notes in fan favourite Red Dust made for an unparalleled experience.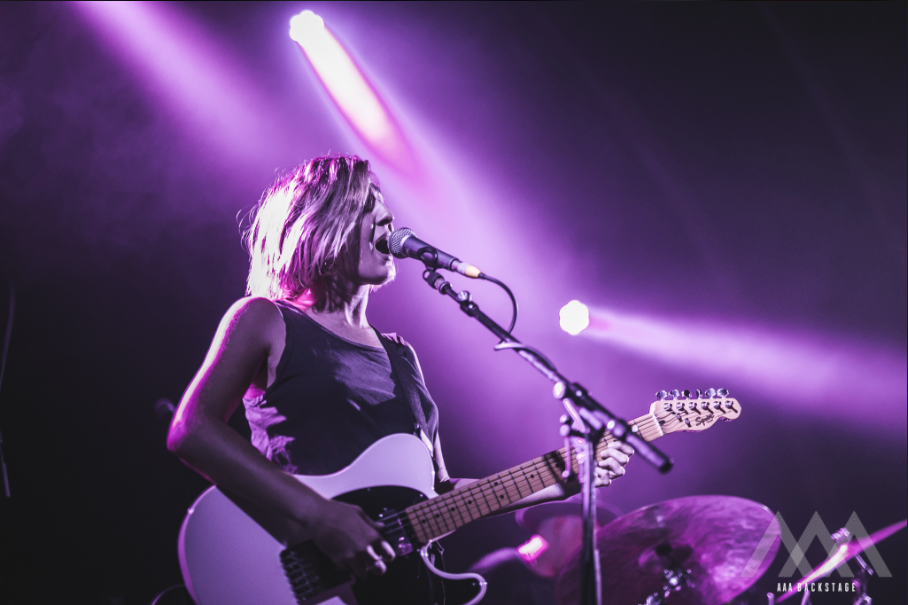 Pausing briefly to address the mistake he made in donning a wool suit complete with hat in the boiling Triffid, McMorrow cooled off with a few slick solo tracks. Alone on stage, McMorrowpulled out what could possibly be this generation's equivalent to Jeff Buckley's Hallelujah. McMorrow's stripped back, emotionally weighted cover of Steve Winwoods' Higher Love has truly eclipsed the original, sharpened by acute chords which evoked another layer of emotion.
Addressing the crowd once more with his dry wit, McMorrow announced that the next portion of the night was dedicated to dancing before launching into Rising Water. A toe-tappingly breath of sunshine that, did indeed, get the swollen crowd bouncing from side to side.
As the main set wound to a close, McMorrow unleashed another swelling masterpiece in We Don't Eat. The song only strengthened the bond between adoring performer and captivated audience, making an almighty climax to an expertly-curated set.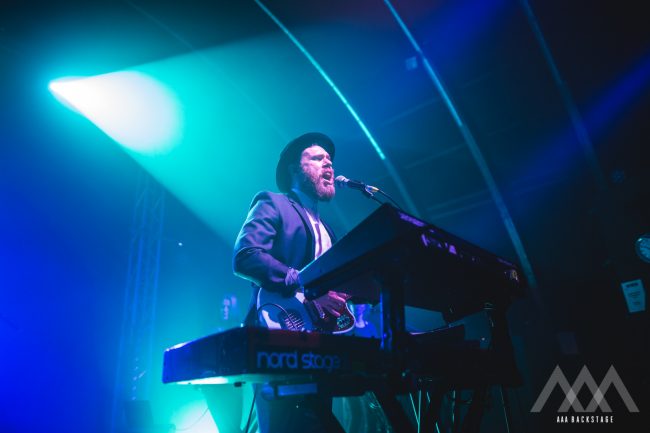 Returning on stage after a very necessary shirt-swap ("I've had to disrupt my wardrobe, that's how much you've made me sweat, Brisbane"), McMorrow brought the evening to a close with a roaring rendition of Caviler, every note replete with expression.
James Vincent McMorrow not only has exponential talent but the ability to connect with an audience and make them connect with one other. Not many artists achieve this but McMorrow's got it down to a tee.
Check out the full Photo Gallery from James Vincent McMorrow's Brisbane show HERE