Live Review: Loose Leaf w/ Neon Tetra & SAVV @ elsewhere – 25.05.2018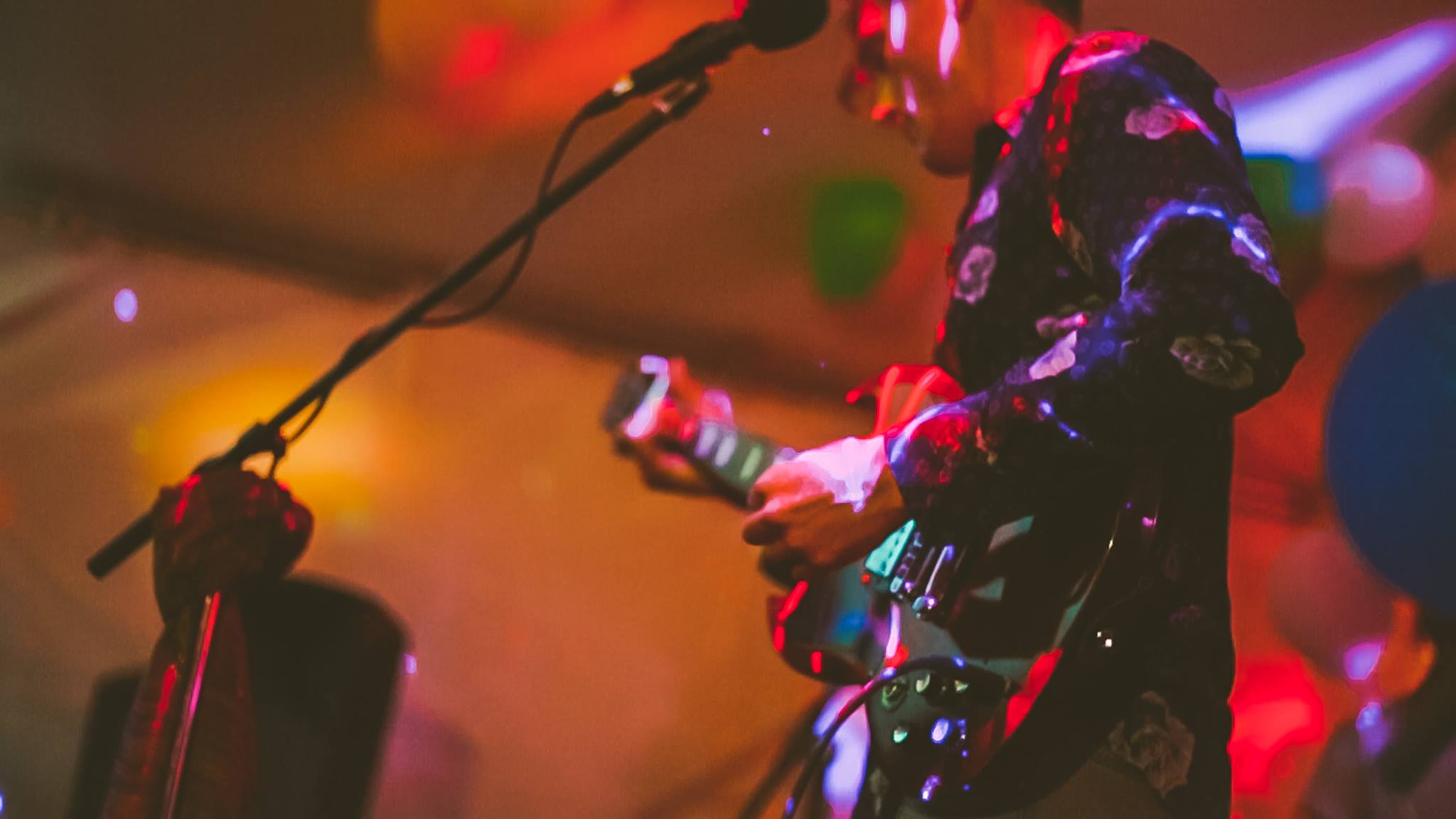 There's nothing more gratifying getting to know a band who are still getting acquainted with their sound. Three groups made their social club debut over the weekend at the Gold Coast's infamous elsewhere. The illuminated dance floor seemed custom built for the breadth of ambling disco, psych-pop and gangly rock that the evening had in store.
SAVV have been made aware most recently supporting Donny Love among others. Their lead singer/guitarist, Blair Condon, also, up until recently, played guitar for Eliza & the Delusionals. Breaking the chain and doing entirely their own thing, SAVV had elsewhere melting in their hands. Now equipped with no drummer—rather, a drum machine—the group strung together a fluid and cohesive set of tracks that severed ties of traditional psych tendencies. With plenty of effects powering Condon's guitar as well as a constantly whirring synthesiser on his right, SAVV don't aim to polarise, merely to delight and make us dance. Mirror, their opus piece, rounded out the set and proved their fixating hold on intelligent songwriting. SAVV demonstrates, and pleases, through sonic ambition and pure catharsis.
Boosting up from Adelaide for their first Queensland show, Neon Tetra is the psych-soul hybrid you didn't think you wanted but absolutely needed. Firstly, a giant shout out to that saxophone which made everything all the more central and immediate. Reflections and The End Begins Again made appearances. These singles became even more fixating thanks to the group's stranglehold of dance floor-ready funk and soul. Oscar Westell's drumming was crushingly good, backed up by the all-encompassing voice of Josh Allen. Though it was their first time in the club, they certainly understood their environment and crowd. Neon Tetra burst out with a huge, funky cover of Luke Million's Arnold. It got everyone moving and begging for, "more energy." Last year it was Nocturnal Tapes, this year; Neon Tetra are easily the best national touring artist that you can't afford to miss.
Barely skipping a beat and proving their dedication to the craft, Loose Leaf are, without a doubt, one of the best things the Gold Coast has at the moment. Collectively, the group are banded together from former and current bands in the city who are weathered and incredibly experienced. In their almost-hour set, their kinship seemed insurmountable. Ironically, the four-piece launched their new single, Crowd Pleaser—a trait the band can wear as a badge of honour for their hilariously ambitious and fun live performances. Frontman Rory Switzer was in total control of the audience. He was a performer, entertainer and comedian all in one. Cracking jokes between tracks and breaking the action mid-song to spur on applause before shutting everyone down in a thunderous coda.
Sonically, Loose Leaf sit firmly between a Ben Folds Five and Peter, Bjorn & John amalgamation—almost so that the opening to one of their songs seemed too close of a tribute to PB&J's Second Chance. Guitars were crisp, vocal interplay was on-point and the bass seemed to only enhance the foreground instrumentation. Incredibly intelligent and malleable, Loose Leaf had enough key and tempo changes to throw anyone off the scent. It was completely enthralling.
The entire evening proved testament to the amount of quality, underground bands this country has. Venues like elsewhere nurse them to achieve their ripe potential and, without a doubt, you'll be seeing all three of these acts on bigger stages in the coming months.