Live Review: Northeast Party House w/ Polish Club @ The Triffid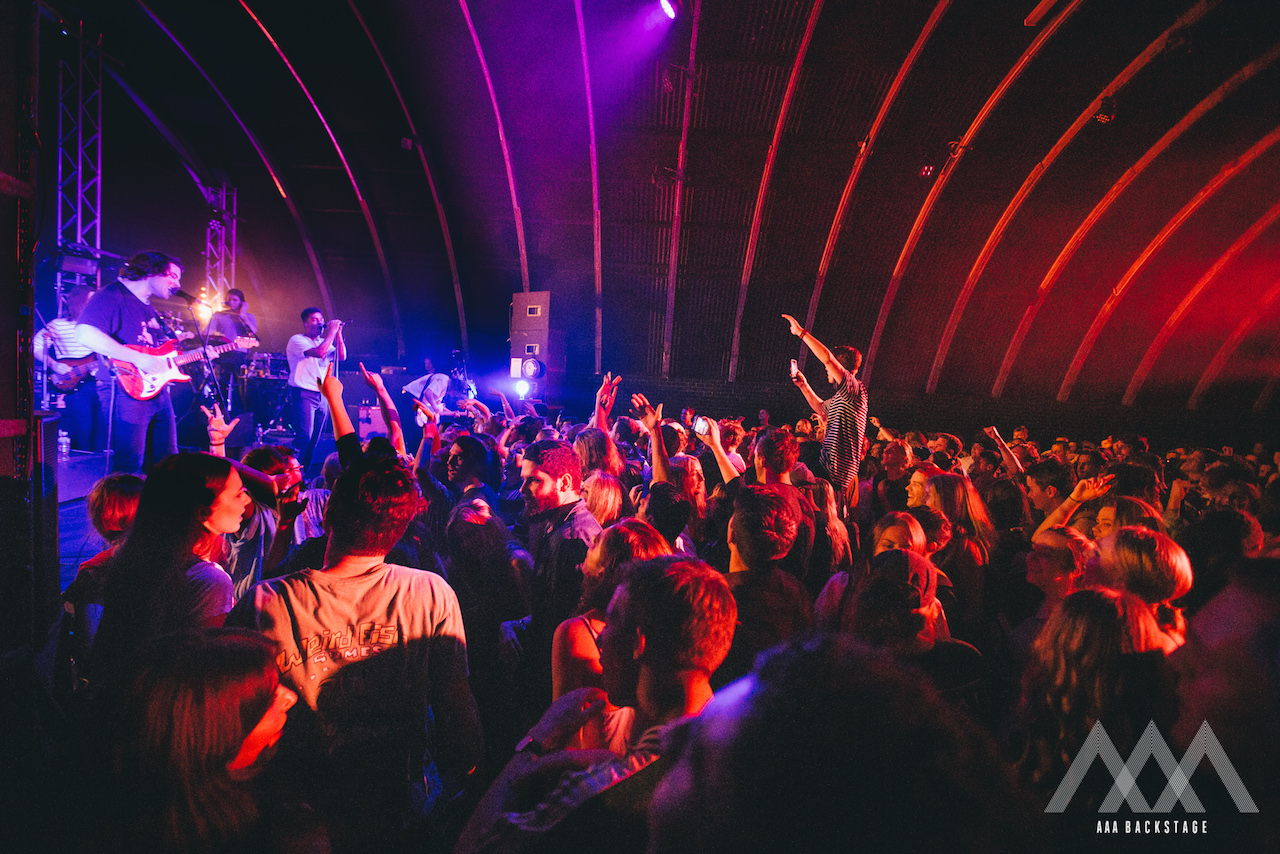 Everything about Melbourne 6-piece Northeast Party House screams "you're gonna have a rad time". Yes, their name absolutely describes their vibe…but everything from their ultra-cool fashion sense (they've modelled for Universal Store), having a hit song based on using the dole to buy "disco biscuits", and their merch range including shirts with pugs having lasers for eyes, you knew even before they jumped onstage it was destined to be one heck of a set.
Tasked with loosening up The Triffid for the sextet where fellow Melbournians (best) Polish Club. From the first crunchy blues-chord to final cymbal crash, the duo's energetic pub-rock entranced the dopey-looking half of the crowd and sent the other half into a frenzy of flailing limbs.
Early in their set it looked as if frontman Novak was being sporadically possessed, as he went from super calm to a wild beast whenever they hit a chorus, while drummer John-Henry's arms keep swinging at cymbals that weren't actually there – a bigger drum kit wouldn't be a bad thing fellas, and Polish Club's rock bangers easily allow for a ridiculous amount of cymbals…
"Polish Club's set was as slick as Novak's rockabilly hairstyle."
Apart from a couple of missed drum rolls and chords, Polish Club's set was as slick as Novak's rockabilly hairstyle. Novak's controlled and passionate vocal performance, especially in Don't F*ck Me Over which saw most of the ladies swoon over the frontman, highlighted there's more to them than first meets the eye and ears.
A quick-fire cover of Powderfinger's (Baby I've Got You) On My Mind, perhaps a (not so sneaky) tribute to the co-owner of The Triffid, won over the few in the crowd not already rocking out. As patriotic Brisbanites, we all looked to the heavens as Novak said, "rest in piece Powderfinger".
Their final song Beeping came with Novak demanding "Dance you f*ckers!", which saw about half The Triffid explode into varying degrees of moshing, cutting shapes, and plenty of shimmying. A thrashy outro, which included some sultry hip movements from Novak against his guitar, left the duo covered in sweat and The Triffid more than warmed up for Northeast Party House.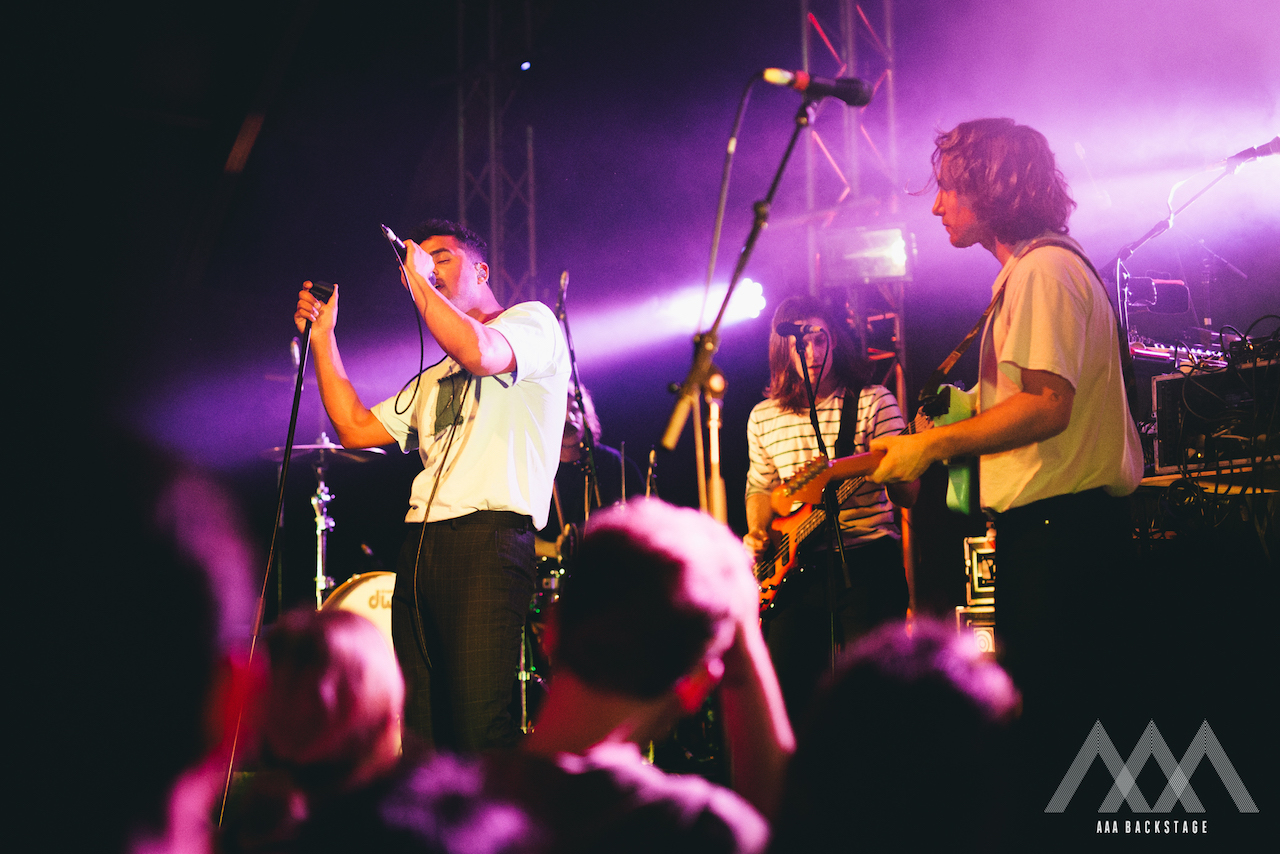 Walking onstage to a deafening series of "wooos" and a couple of "yeah bois", Northeast Party House kicked off their 'Dare' Brisbane show with their debut album's title-track Any Given Weekend. No one in The Triffid was still as band and crowd tried to keep up with each other's energy levels.
With hardly a second to catch anyone's breathe, they launched into Perfect Lines. Sean Kenihan's synthesiser parts sounded monstrous as they bounced off The Triffid's airplane hanger walls, while the many flying arms in the mosh bounced in-time to the syllables of frontman Zach Hamilton-Reeves' anthemic melody. The opening 10 minutes to their set was euphoric, but the set's perfect start was ended by a way-too-eager smoke machine technician who completely miss-timed his trigger in the epic final chorus of the song.
The newer songs on their freshly released album 'Dare' also showed slight signs of being under rehearsed, with Wallflower and Your House suffering some minor harmony issues and the mix between the guitars in some of the softer songs rendered them almost inaudible. BUT, the booming bass and synth mix, Hamilton-Reeves' love affair with the bouncing mosh, and the constant smacking of cowbells (you can never have too much cowbell!) meant every song had The Triffid bouncing along eagerly awaiting their signature guitar and synth-infused drops.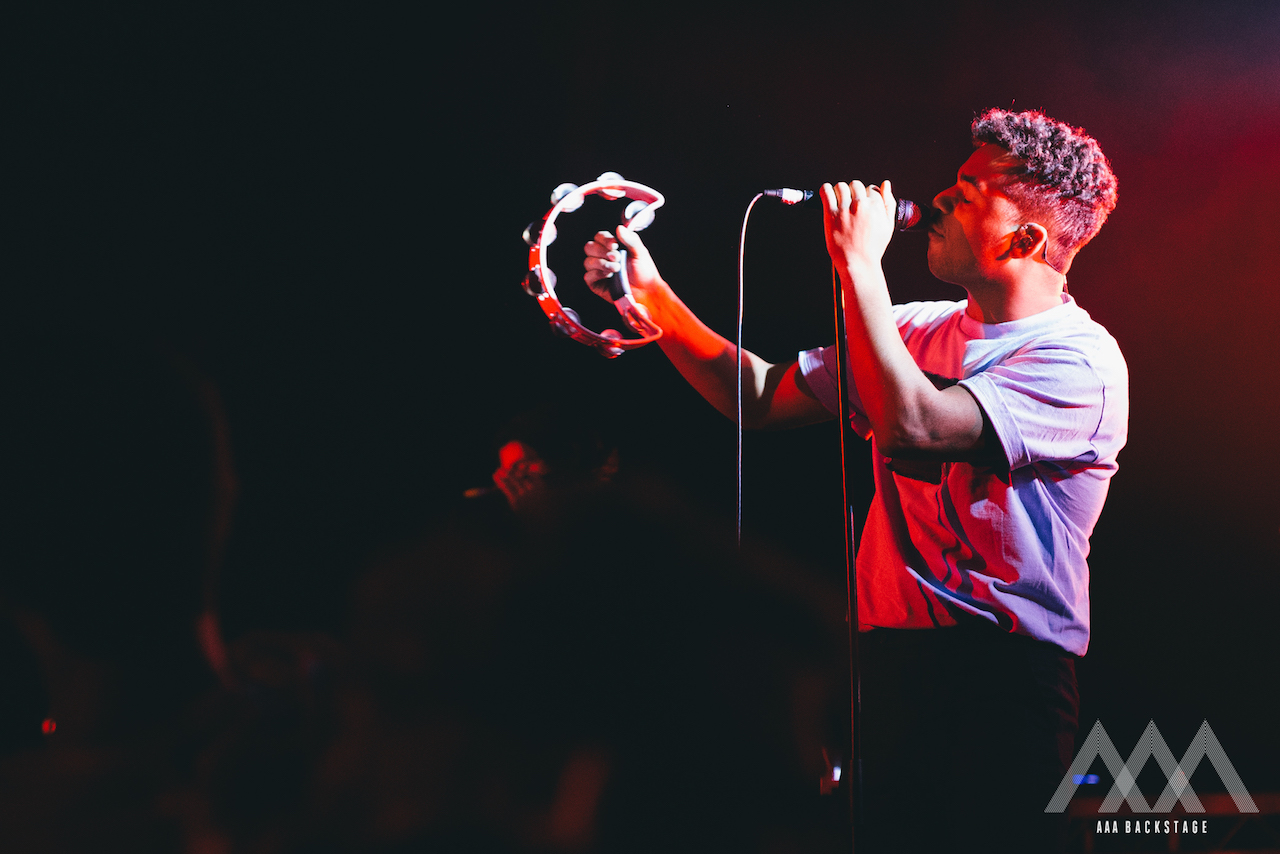 Fan favourites Sick Boy and For You sounded even better live, while the bass guitar and synth mix in Embezzler rattled bones as we all rwah-ed and hissed in time with Hamilton-Reeves. I'm pretty sure the near full 'Triffid woke the neighbours as we deafeningly shouted "Thief thief drop it!"…
'Dare' opener Heartbreaker seemed to instantly become a fan favourite, while the synth in Love Machine sounded like a printer trying to self-detonate. This may sound harsh, but Northeast Party House managed to make a crucial piece of office equipment sound like the most normal sound to rave to before the song's epic droning breakdown melted the minds of those who had taken some 'disco biscuits'. Out of nowhere they also busted out a cover of blink-182's Dammit, which sounded a little too like the original punk track…but it did strangely flow well into Fake Friends, go figure!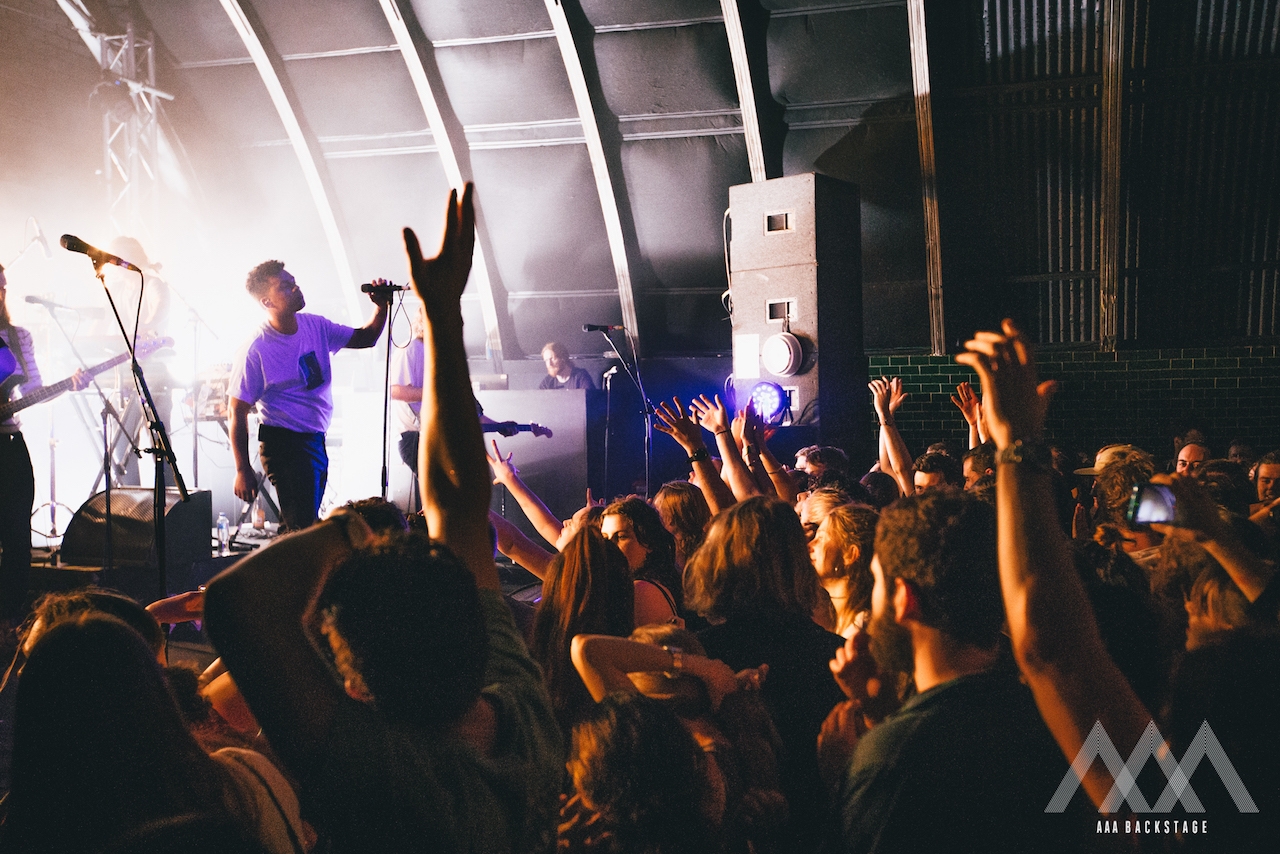 They ended the triumphant set with bonafide banger Youth Allowance and Pascal Cavalier. Hamilton-Reeves looked equal parts exhausted and stoked by the adoring Brisbane crowd, and as such the band gave everything they had left into the closing songs.
Even though there we some slight harmony issues, you've got to hand it to a band that wants to further their sound rather than produce just another 'Any Given Weekend'. Fantastic set and great new album, watch out because Northeast Party House (if they're not already) may soon be your next favourite Aussie band!
Check out our Photo Gallery HERE and our recent interview with Northeast Party House HERE