Methyl Ethel's 'Right Tight' Looks Inside For Their Best Pop Moment Yet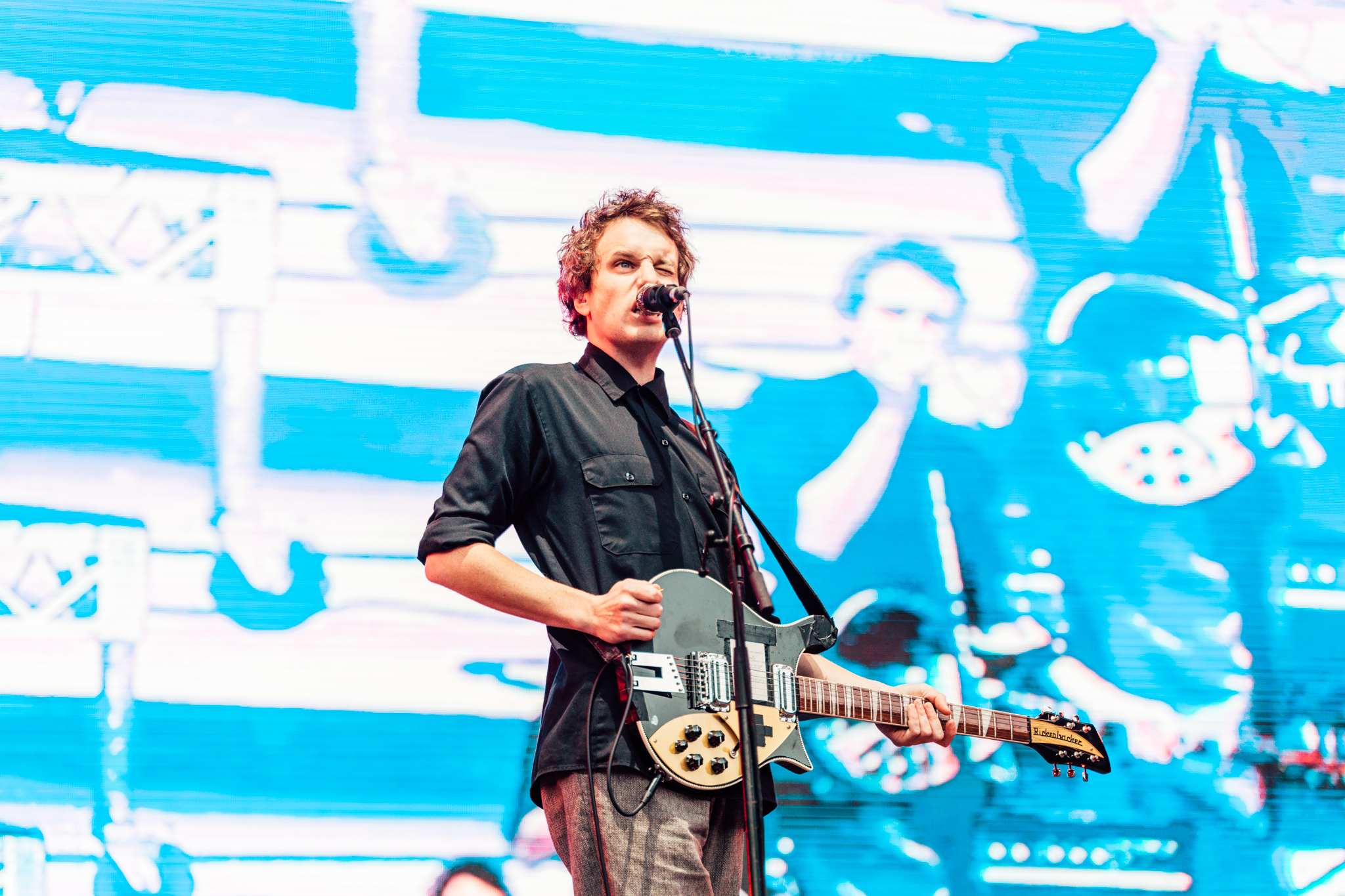 Mere weeks since giving us their bold and arresting return single, Scream Whole, Methyl Ethel are back again to offer a bending pop moment titled Real Tight. It comes with the official announcement of their third album, 'Triage'.
Methyl Ethel's music is a grower, not a shower. On Real Tight, it took me five back-to-back listens just to wrap my head around the track's iridescent groove. Not to mention the weaving and intricate lyrics on offer. In usual Methyl Ethel fashion, the track is a woozy psych guitar offering that builds upon itself. It's pop movements aren't to be dismissed—it's both their most approachable and complex song to date.
The beauty of Methyl Ethel is their disapproval of conventional pop tropes. Their song structures are misplaced and entirely unconventional. First explored on their sophomore, breakout album, 'Everything Is Forgotten'—on tracks such as Hyakki Yakō and Summer Moon—where they essentially had no need for a chorus. At the core of it, it's lead singer Jake Webb's progressive songwriting strides that lead this parallel art movement.
RELATED: Read our review of their previous single, Scream Whole, HERE.
The track's video—directed by Perth legend Matt Sav—sees Webb on his lonesome singing, dancing and revelling in his own musical revelations. Whether intentional or not, the video seems to be a look inside this young musician's mind—considering he wrote, recorded and performed the entire album himself. It never stays still and appears surrealist at the best.
Methyl Ethel's new album 'Triage' out on Friday 15 February via Dot Dash / Remote Control Records. It's the very fast follow up their internationally acclaimed 'Everything Is Forgotten' and their 2015 debut, 'Oh Inhuman Spectacle'.
Methyl Ethel performed two very exclusive and very sold out headline shows a couple weeks back in Sydney and Melbourne. Those were your final chance to catch the band before Laneway Festival next year.