'Scream Whole' Is An Arresting & Nimble Return From Methyl Ethel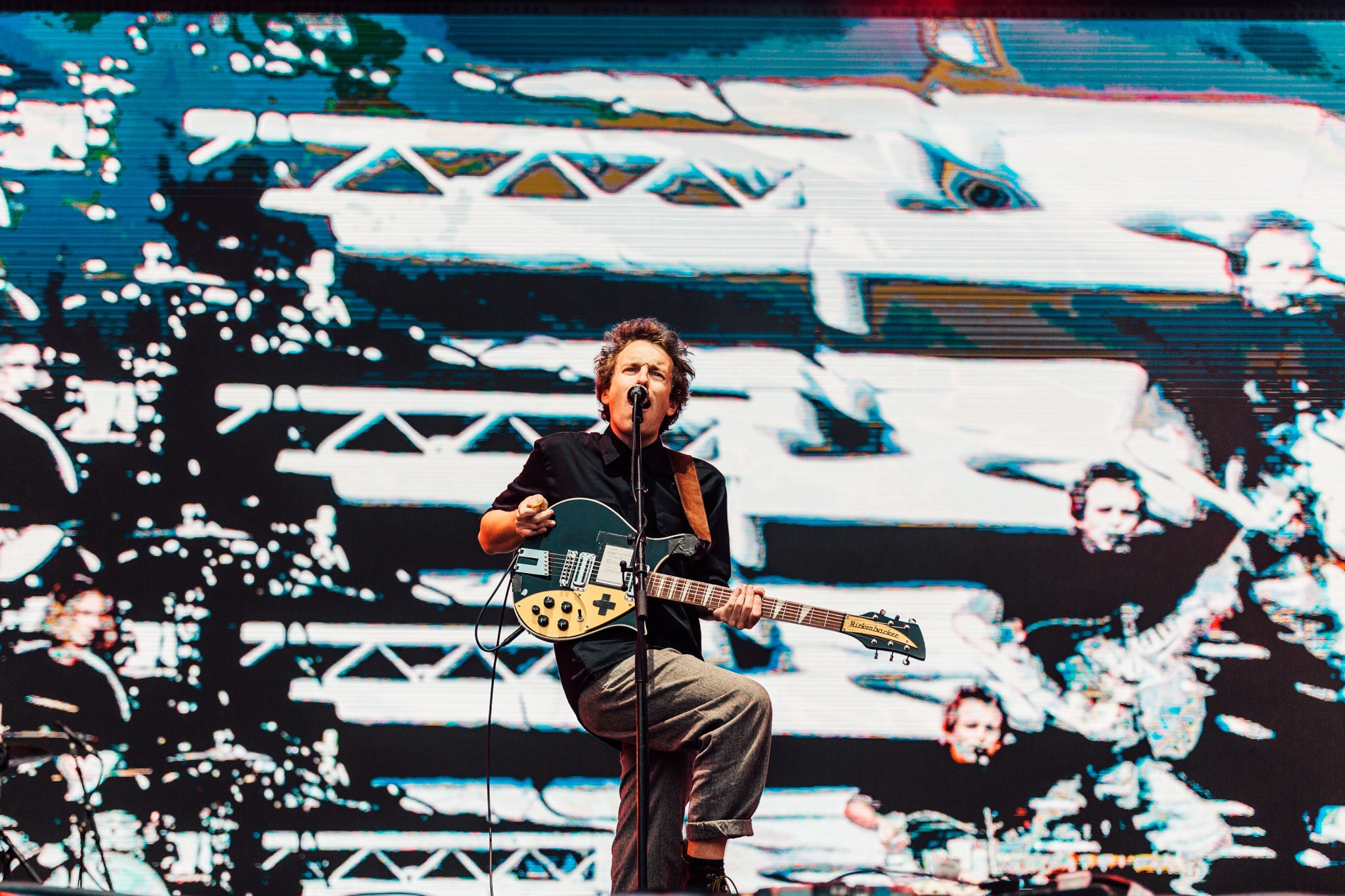 Although their last album was titled 'Everything Is Forgotten', it's nearly impossible to forget about Methyl Ethel. They've quickly become one of the country's biggest exports and hardest working groups. Scream Whole is a confident return for the Perth band.
The skeletal, psychedelic art piece runs parallel to their expanded sound from their 2017 sophomore album. With frontman Jake Webb's voice as the catalyst for the shapeshifting opus, the band still remain at fever pitch with their eclectic and arresting melodies. The baroque synths, bubbling bass licks and crystallised guitar stums solidify Scream Whole as an important movement in the group's ever progressive catalogue. Not to mention that arresting coda in the middle of the track.
Speaking to triple j's Veronica & Lewis yesterday, Webb explained the nimble art-rock as:
"That cold sweat. That swollen throat. That sick feeling bubbling up from your guts. When midday movies dredge suppressed memories that scream for closure. What to do?," explains Webb.
Methyl Ethel basically live on the road—it's surprising they've been able to fit in more studio recordings! To launch Scream Whole, the band have a massive run of headline shows in Australia, UK and America as well as festival slots at Yours & Owls, Spilt Milk, Brisbane Festival and Laneway Festival. Scope the dates below and stream Scream Whole.
Methyl Ethel Live Dates
SAT 29 SEPT
Riverstage @ Brisbane Festival, Brisbane
SUN 30 SEPT
Yours & Owls Festival, Wollongong
SAT 17 NOV
Spilt Milk, Canberra
WED 31 OCT
Oxford Art Factory, Sydney
THURS 1 NOV
Howler, Melbourne
SAT 2 FEB
Laneway Festival, Brisbane
SUN 3 FEB
Laneway Festival, Sydney
FRI 8 FEB
Laneway Festival, Adelaide
SAT 9 FEB
Laneway Festival, Melbourne
SUN 10 FEB
Laneway Festival, Fremantle