Missed Out On Splendour Tickets? Here's Your Chance To Score Some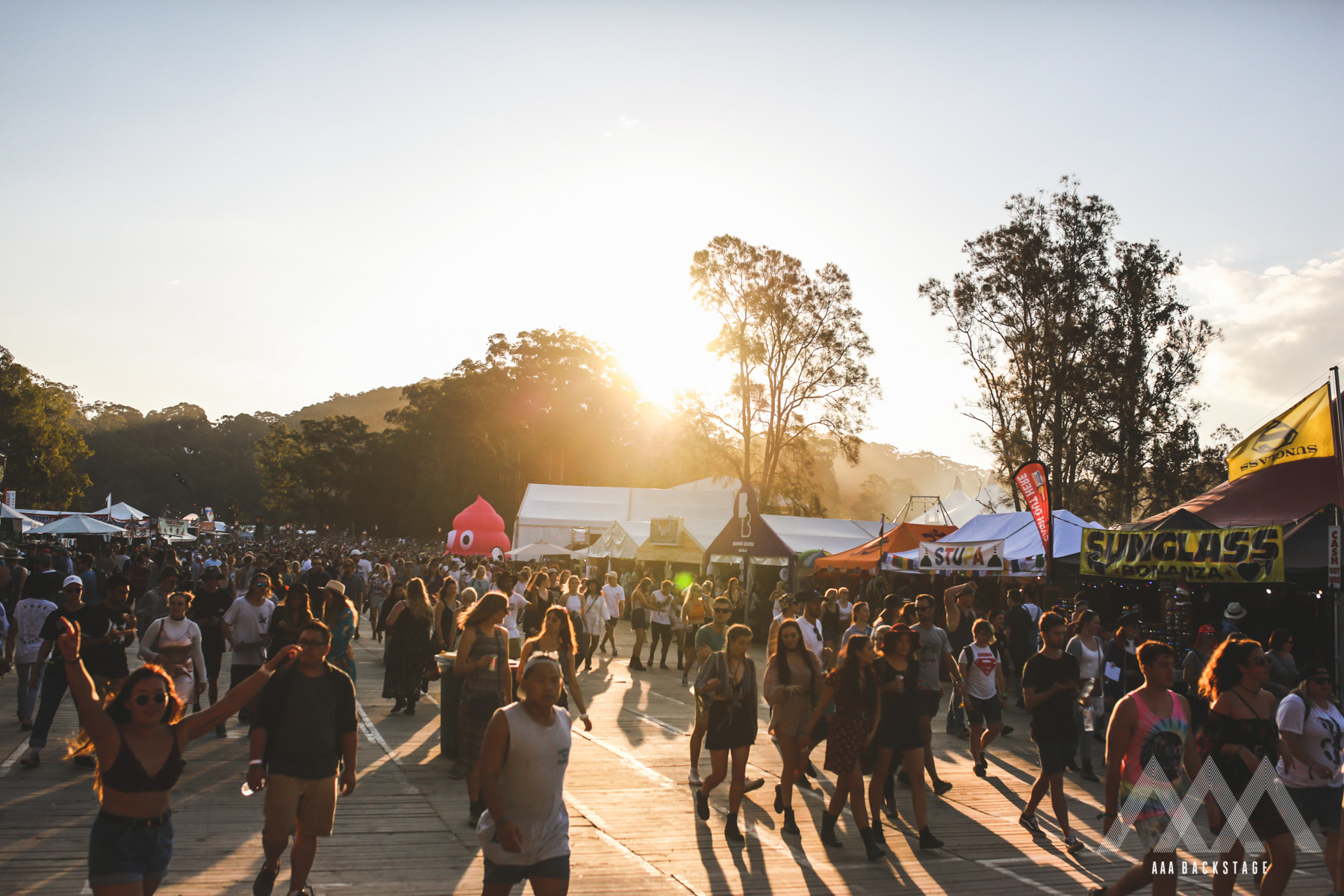 With a lineup as catastrophically massive as LCD Soundsystem, Queens of the Stone Age, The xx, Haim, Sigur Ros, and so many more, it was with guaranteed odds that 2017's edition of Splendour in the Grass would be a sell out event. Shocking no one, the festival sold out in under an hour leaving hundreds, if not thousands, of punters without tickets to the year's hottest event.
It's time now to forgo that dodgy Gumtee listing of a "totally legit" 3-day pass and now look to legitimate means of purchasing a ticket to Splendour in the Grass thanks to its official resale system. Opening this morning, this service gives current ticket holders the chance to offload those unwanted tickets and those who are still wanting tickets, to purchase.
You have just over 2 months before the service closes (midnight Monday 17 July, to be exact) to snap up some tickets but, once again, you'll have to be ready on that refresh button. You can visit the resale website HERE.
Tickets appear on the resale facility at random so there's still no guarantee of snapping up a camping and 3-day pass. However, this is now the only legitimate means of snagging a Splendour ticket so keep that tab handy and continue to check it!
For all information on the resale service, check out Splendour in the Grass' official website HERE.
Splendour in the Grass 2017 Full Lineup:
THE XX
QUEENS OF THE STONE AGE
LCD SOUNDSYSTEM
ROYAL BLOOD
HAIM
SIGUR RÓS
SCHOOLBOY Q (ONLY AUS SHOW)
VANCE JOY
TWO DOOR CINEMA CLUB
PEKING DUK
RL GRIME
BONOBO
FATHER JOHN MISTY
CATFISH AND THE BOTTLEMEN
TASH SULTANA
PAUL KELLY
STORMZY
KING GIZZARD AND THE LIZARD WIZARD
GEORGE EZRA
FUTURE ISLANDS (ONLY AUS SHOW)
BANKS
BERNARD FANNING
DUNE RATS
CUT COPY
ÁSGIER
ALLDAY
MEG MAC
RAG'N'BONE MAN
THUNDAMENTALS
LIL YACHTY
SAN CISCO
CLIENT LIAISON
REAL ESTATE
DAN SULTAN
VALLIS ALPS
D.D DUMBO
MAGGIE ROGERS
TOVE LO
POND
BIG SCARY
THE SMITH STREET BAND
OH WONDER
A.B. ORIGINAL
DOPE LEMON
THE KITE STRING TANGLE
YOUNG FRANCO
JULIA JACKLIN
KINGSWOOD
AMY SHARK
LUCA BRASI
THE LEMON TWIGS
VERA BLUE
SLUMBERJACK
BAD//DREEMS
BAG RAIDERS
TOPAZ JONES
MIDDLE KIDS
OCEAN GROVE
CONFIDENCE MAN
BISHOP BRIGGS
LATE NITE TUFF GUY
JULIEN BAKER
KILTER
LANY
HOCKEY DAD
KIRIN J CALLINAN
AIRLING
COSMO'S MIDNIGHT
GRETTA RAY
MOONBASE
THE PEEP TEMPEL
TORNADO WALLACE
THE MURLOCS
MALLRAT
LUKE MILLION
THE WILSON PICKERS
ROMARE
JARROW
GOOD BOY
KUREN
ONEMAN
WINSTON SURFSHIRT
SET MO
HWLS
HARVEY SUTHERLAND & BERMUDA
CC:DISCO!
ENSCHWAY
DJHMC
NITE FLEIT
ALICE IVY
WILLOW BEATS
WILLARIS. K
MOOKHI
TRIPLE J UNEARTHED WINNERS
SWINDAIL
DENA AMY
ANDY GARVEY
PLANÈTE
SAM WESTON
SUPER CRUEL
CHRISTOPHER PORT
LEWIS CANCUT
KINDER