PREMIERE: Omegachild's 'Obsession' Is An Anthem For The Electronic Age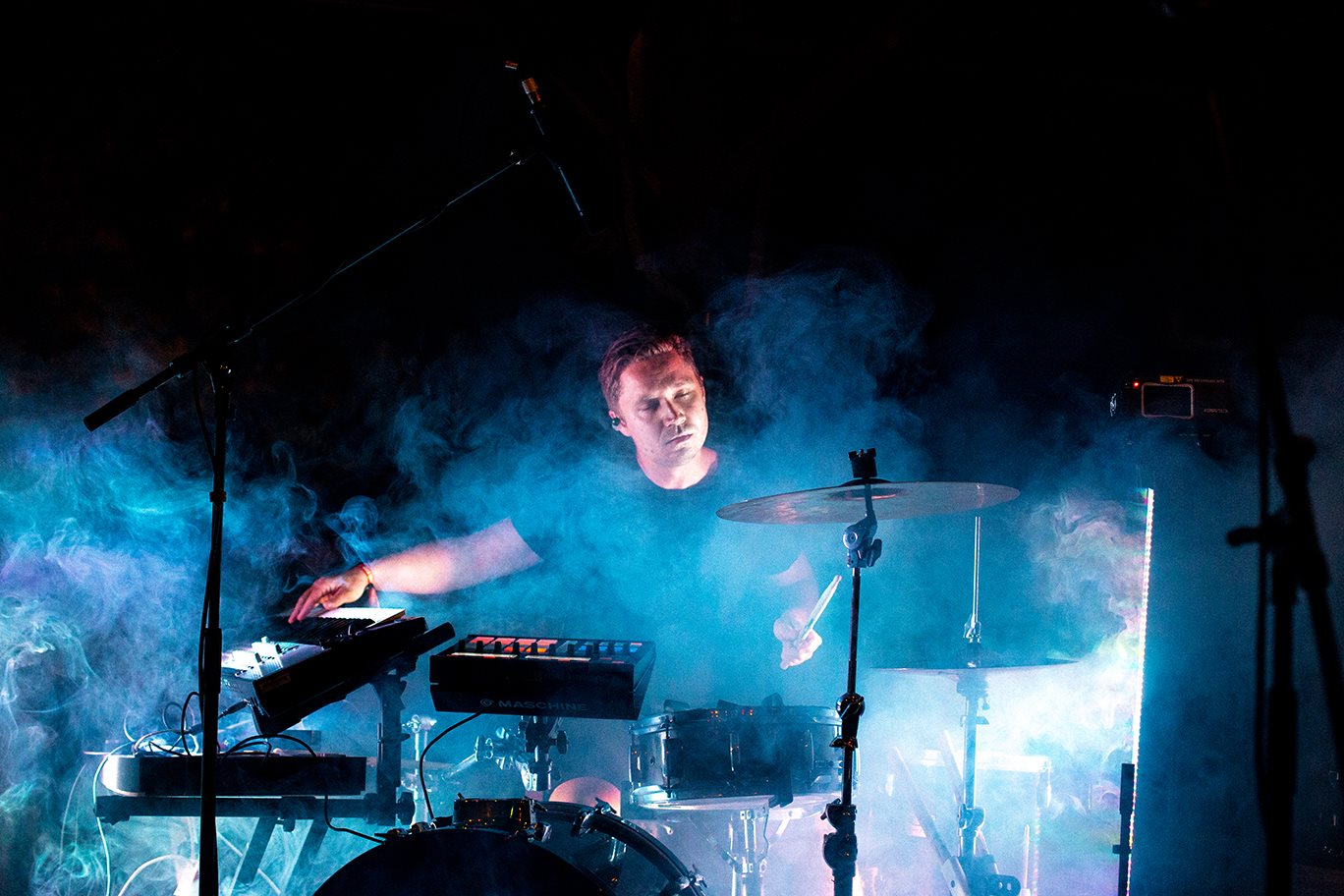 Omegachild has seen the future and he's giving us a prophetic look at its dystopian vision. His latest single—the second to come from this forthcoming debut album—Obsession is his most anthemic piece yet.
Much like the synthetic and wondrous calamity that was Fifth Dimension—which we premiered not long ago—Obsession, musically, takes what that track had an amplifies it to new heights. The one man multi-instrumentalist and music machine truly outdoes himself in this neon-rock track that's worthy of filling stadiums.
Omegachild understands the troubling trends occurring in our present that will subsequently be the demise of our future. Obsession is an explicit commentary on contemporary living and how we are progressing—backing it up with a reference to Dylan Thomas' Do Not Go Gentle Into that Good Night. He uses music as a catalyst to examine the relationship between listening and making it and how that reflects on our increasingly progressive technological age.
In a recent interview with the musician, he explained his cathartic working process of attempting to find a musical core that fits his vision and theme for the track.
"With most of my music, it comes down to capturing an intense feeling in the moment that gives me goosebumps. This usually involves finding an inspiring sound, progression or beat and building an intense climax first, then I work backwards from there," explained Omegachild.
RELATED: See the now complete Jungle Love Festival lineup HERE.
You can catch Omegachild in a couple of weeks time at Sunshine Coast's Jungle Love Festival and on the Gold Coast. Stream Obsession below.
Omegachild Live Dates
THURS 29 – SAT 1 DEC
Jungle Love Festival, Sunshine Coast
FRI 7 DEC
Currumbin Pub, Gold Coast