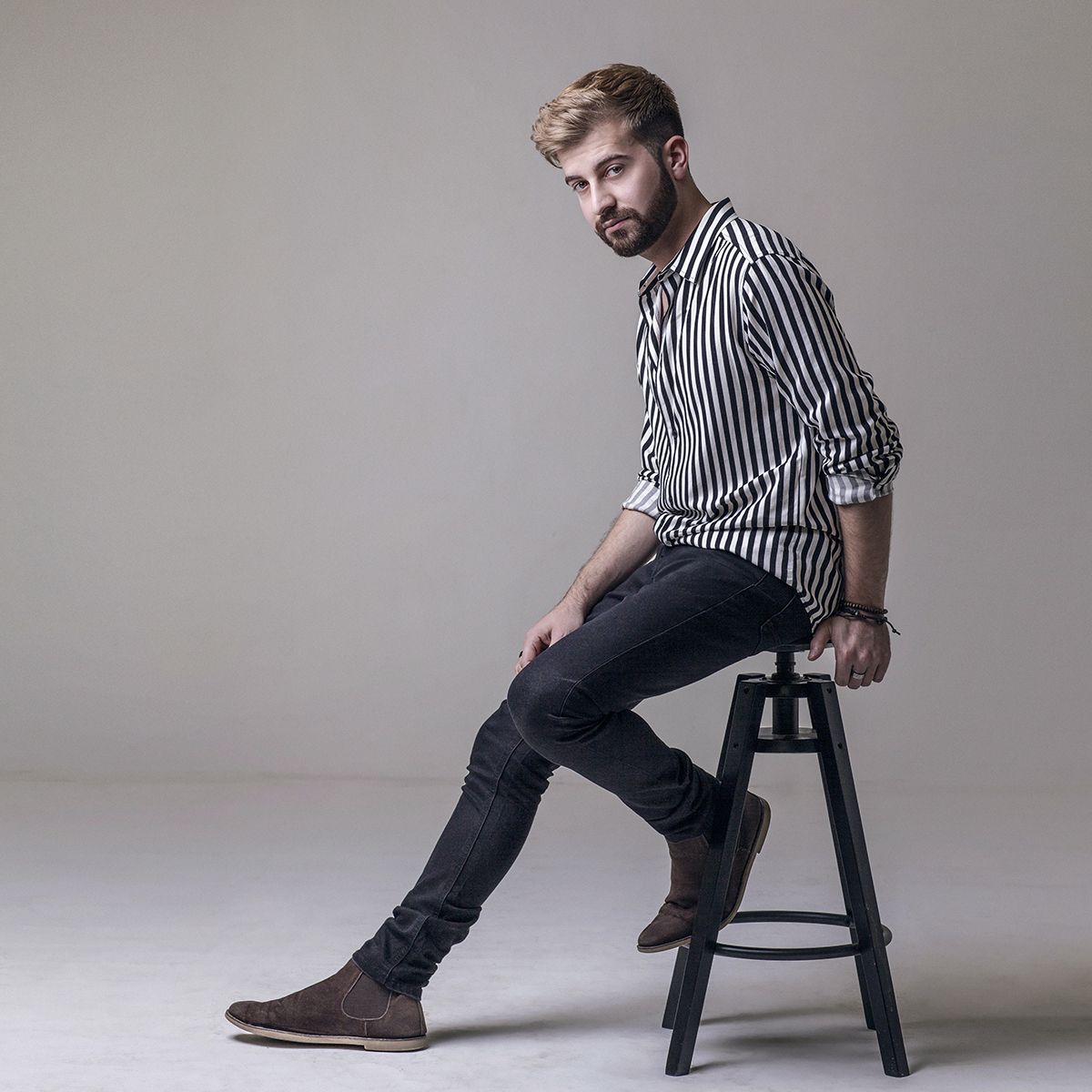 Philip La Rosa could be in contention for best video clip this year. Fable is a transient and dynamic pop track that has an accompanying video that spurs wonderment and fantasy—something La Rosa pursues in his own music. In our brief interview, La Rosa explains the video's creation and how unplanned musical creations are often the best.
You mentioned how Fable wasn't planned for the EP. Do you often find your best ideas are unplanned?
Always! Especially with my work; when I'm designing logos or websites for clients, sometimes I completely create something that wasn't anywhere near the original plan, and we strike gold. It's a strange yet amazing feeling. It's like, I didn't even know I had that in me! I guess I stop planning so much and see what happens!
You co-wrote with the Banton Brothers. Do you feel more comfortable collaborating than working solo?
In 2016, I co-wrote my first EP with Banton Brothers. In 2017, Taka Perry and I co-wrote my upcoming EP. I just love collaborating with other creatives in any industry, I think there is always someone who can bring something to the table that you can't. I find myself learning way more when I collab and its soooo much more fun! In business, friendship, arts and culture. It's so much more rewarding achieving something with someone else and being able to celebrate together over patting yourself on the back!
The film clip is amazing. What were some inspirations behind it and anyone you need to credit for working on it?
Actually, I can't take credit for this beautiful clip!! I had something completely different in mind for Fable. I was introduced to Steve Browne—mural artist, storyboard artist, film maker and all-round creative guru. He pitched me his idea for Fable by showing me what he had sketched, explained the storyline and blew my mind. I went with my gut and let him run with it! Of course, there is a massive crew list and wonderful cast that deserve all the credit! I've got the crew list on my website and the YouTube video… check them out, they're all super talented humans from Western Australia—I was beyond lucky to work with each and every one of them.
Is music a tool for you to escape, whether creating or listening to it?
100%. I'd be lost without music. I have speakers in every room of the house. From the moment I wake, til the moment I shut my eyes. There has to be something playing. And when something isn't playing, its when I'm in the studio working on my own stuff. Every song takes me on a different journey and takes me away from any stress or pressure I'm facing.
What were the most challenging and rewarding aspects of creating the film clip?
The locations! We did so much driving (I may or may not have lost my license during this production). From Lancelin, to Yallingup, the City, etc, trying to drive with over 15 coffees on the passenger seat was also pretty challenging. I'm sure there were components that were actually challenging in relation to the film, however the crew handled everything so amazingly. They took care of everything – I was just there for the ride! The most rewarding part is showcasing how amazing our landscapes are in WA and that our talented cast and crew are all WA based. How crazy is that? I love supporting local culture, especially when it's in the creative industry.
Drowning was a touchstone in your career. The public mainly sees the high's of being a working musician. However, what difficulties do you face during these times?
From my first release, all the nerves and worrying about what people thought was always difficult to handle. Making sure people liked the song, or the video or me. But that has changed so much since then – I don't know if it's an age thing, or the people I surround myself with now. I don't find it difficult anymore – it's all just extremely exciting. I had expressed these emotions to a friend once, and the response was "Do you love it? If so, then that's all that matters." I think that was defining moment for me. Since then, I've always been super proud. If I love my work, I'll release it. Even if only one person out there can relate or enjoy the song and bop along, that's all that matters to me.