RÜFÜS DU SOL's 'Lost In My Mind' Is Complete Music Prosperity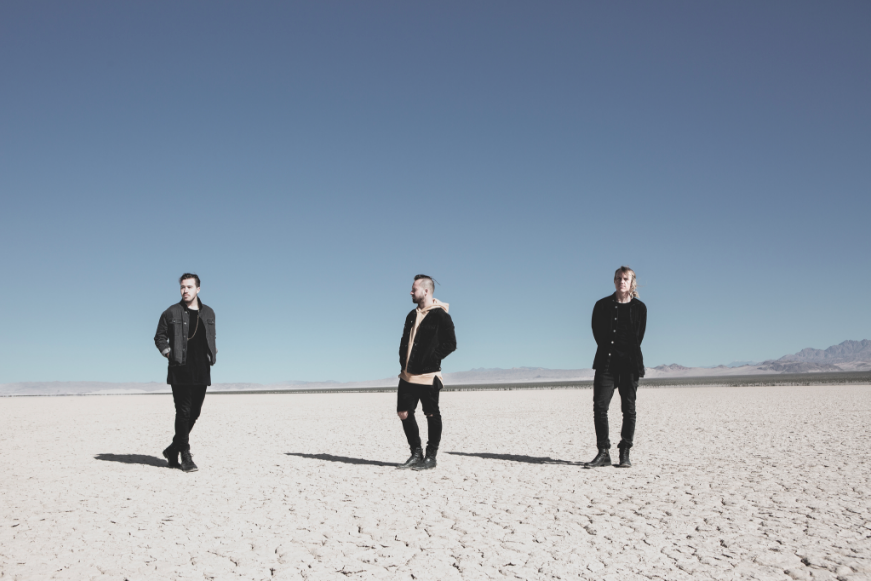 Lost In My Mind is the third single from RÜFÜS DU SOL's upcoming studio album, 'SOLACE'. Simply put, it solidifies our excitement for the third record in the Australian trio's ever increasing lineage of finely polished, stadium-sized indietronica.
Coming off the back of No Place and the perfect Underwater, Lost In My Mind now gives us a good idea fo what 'SOLACE' will truly sound like. It's an incredible step up in sonics—this is coming from a band whose sound was already crisp and piercing from the get-go. Lost In My Mind, however, is a driving placard to the group's more pop-orientated electronica.
The single, much like Underwater, is almost ritualistic in delivery. The chanting vocal samples propel the chorus forward and offer a grandiose and movie-like quality to their already large sound. The echoing, oscillating synths are piercing one moment, and build with escapism in tact the other. Akin to the artwork being released from the band, they've been inspired by the wide open plains of the California desert. It seems to encapsulates prosperity and freedom, symbolised in their broad arrangements on the record.
'SOLACE' will release globally this October. It comes official artwork and track listing of the album. The album will be the band's shortest, ranking in only nine tracks. Though, we imagine the tracks to be as immersive as we've already heard. New tracks like Eyes, Treat You Better and Another Life line the album.
For now, the one and only place to catch RÜFÜS DU SOL perform new material in Australia is on New Years Day in Sydney at Field Day. Stream Lost In My Mind below.
RÜFÜS DU SOL Live Dates
TUES 1 JAN
Field Day, Sydney