San Mei's 'Heaven' Is A Song Of Brute Force Density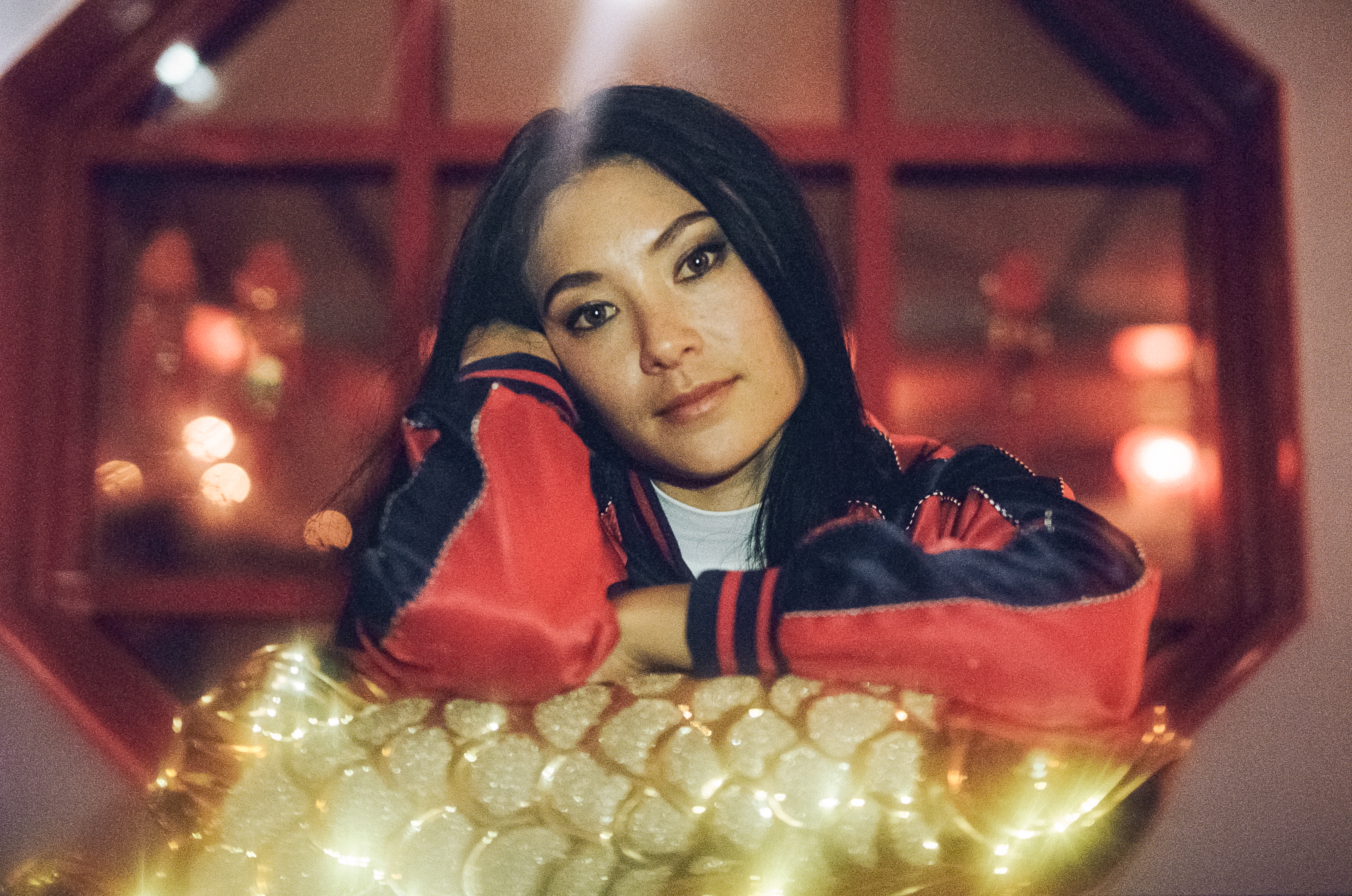 San Mei is on an absolute roll. With Heaven, she's on course to be Queensland's newest and boldest rock icon. The new single comes paired with a forthcoming EP and a pretty extensive touring schedule.
Dreamy and gritty in equal measure, the alt-rock-cross-shoegaze vision of San Mei appears fuller than ever before. She's stunned before with Wonder back in May as well as the perfect Rewind. In classic San Mei style, the guitar tones on offer here are a brute force. They are coloured and unmatched in woozy tremolo. Heaven is a song of density. The textural touch of a human evokes stunning rhythm, contrast and walls of sound.
Don't let the name fool you, Heaven, to San Mei, is about taking an objective look when love is blinding.
"This song is about when love is blind and it feels like heaven, but if you step back you can see things for what they really are. It's about waking up to reality and letting go of something that's going to end up causing harm, even if at first it felt like a dream," explains San Mei.
Heaven is derived from an EP of the same name. The brash rockstar brought in the help of Holy Holy's Oscar Dawson. 'Heaven' will be released via L X V I Records on Friday 2 November.
Get your San Mei dose before the year is out with a couple of festival appearances, headline shows and an opening support run with Holy Holy. Get those details below and stream Heaven.
San Mei Live Dates
** w/ Holy Holy
FRI 29 SEPT
Rainbow Revolution @ Miami Marketta, Gold Coast
SAT 6 OCT
Crafted Beer & Cider Festival, Gold Coast
SAT 13 OCT
The Hidden Lanes Festival, Brisbane
FRI 19 OCT
World Bar, Sydney
SAT 20 OCT
Yah Yah's, Melbourne
THURS 15 NOV
The Cambridge Hotel, Newcastle**
FRI 6 NOV
The Beery, Terrigal**
SAT 17 NOV
The Metro, Sydney**
THURS 22 NOV
Solbar, Maroochydore**
FRI 23 NOV
Miami Marketta, Gold Coast**
SAT 24 NOV
The Triffid, Brisbane**
FRI 7 DEC
170 Russel, Melbourne**