Tame Impala Are Almost Certainly Headlining Splendour in the Grass 2019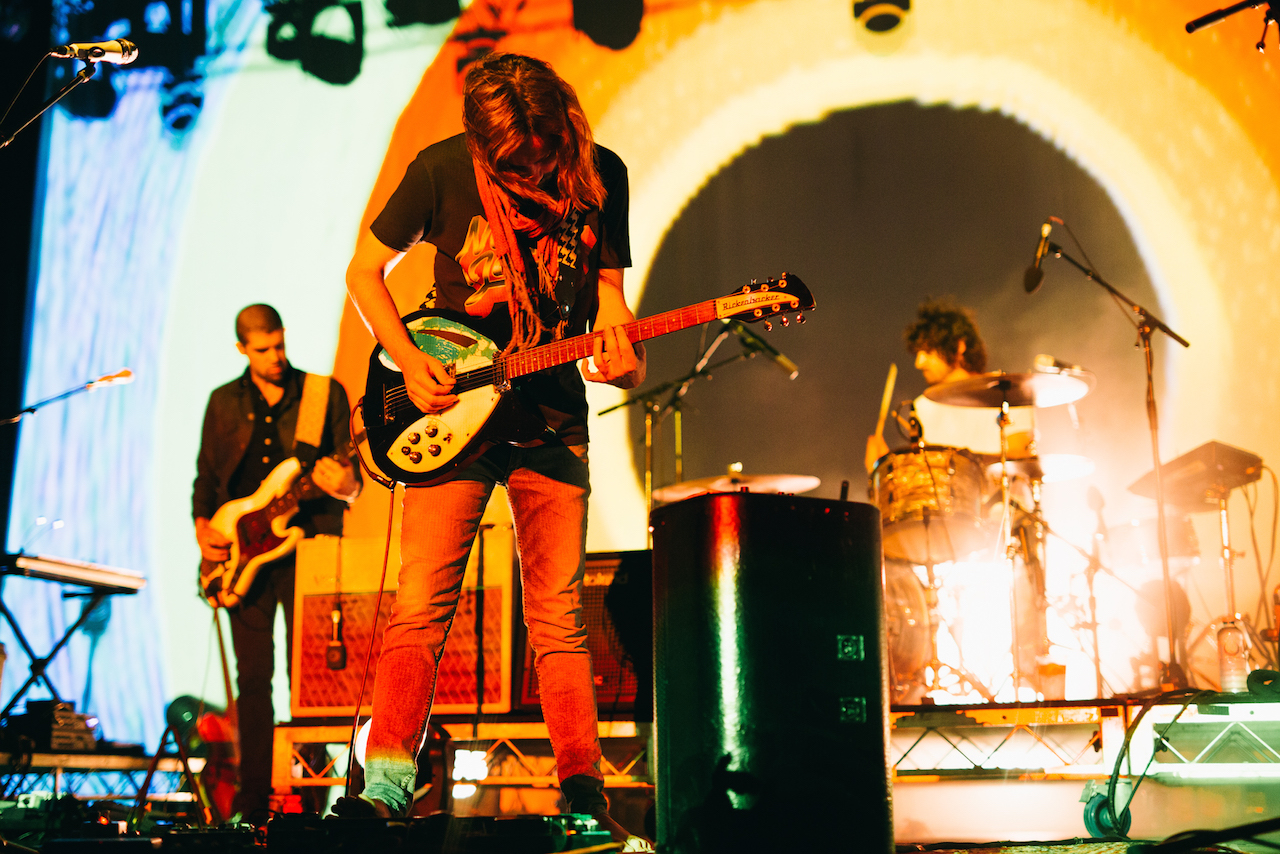 As a new year rolls in, rumours for Splendour in the Grass—Australia's biggest music festival—begin to circulate. Other festivals around the world have begun announcing their lineups for their summer—our winter—meaning we can see some minor insights of who might be heading our way this July. One of those bands is the much adored Tame Impala.
One very clear indication that Tame Impala could very well close a night at Splendour in the Grass is the recent slew of international festival dates being announced. First off the rank was the very much deserved Coachella headline set—rubbing shoulders with none other than Childish Gambino and Ariana Grande. Yesterday, two more summer festival announcements came to light with a lead spot at France's La Route Du Rock and We Love Green. These festivals take place in August and June respectively. Seeing as Splendour in the Grass lands in late July, a brief, one-off trip to Byron Bay is not off the table.
Paired with the announcment of their headlining slot at Coachella, Tame Impala wrote on social media, "New year. New shows. New Sounds." They're certainly not playing coy anymore. 2019 makes it four years since the released of their incredibly acclaimed third studio album, 'Currents'. It's also now the largest gaps between albums, with only two years separating 'Innerspeaker' and 'Lonerism' and another three years until the next cycle.
The last taste of "new" Tame Impala music came paired with the collector's edition of 'Currents', released in 2017. Bundled with exclusive vinyl prints and images from the making of the record, it also came with three new tracks—List of People (To Try And Forget About), Powerlines and Taxi's Here—as well as a GUM and Soulwax remix from two of the album's tracks.
Aside from working on the next album of their own, Tame Impala's leading man, Kevin Parker, has been awfully busy in the meantime. The forthcoming, eighth studio album from sister band Pond was recently announced titled 'Tasmania'. The album—led by new single Daisy—is produced and mixed by Parker and Pond. On the other side of the spectrum, Tame Impala collaborated with famed produced, ZHU, for the track My Life. Other collaborations included Theophilus London, a Miguel remix and, of course, working with his new best friend, Mark Ronson.
Of course, this is all speculation so we'll have to wait and see if this becomes true when the Splendour in the Grass lineup is revealed in April.