The Presets Continue To Drip Feed 'HI VIZ' With New Single 'Downtown Shutdown'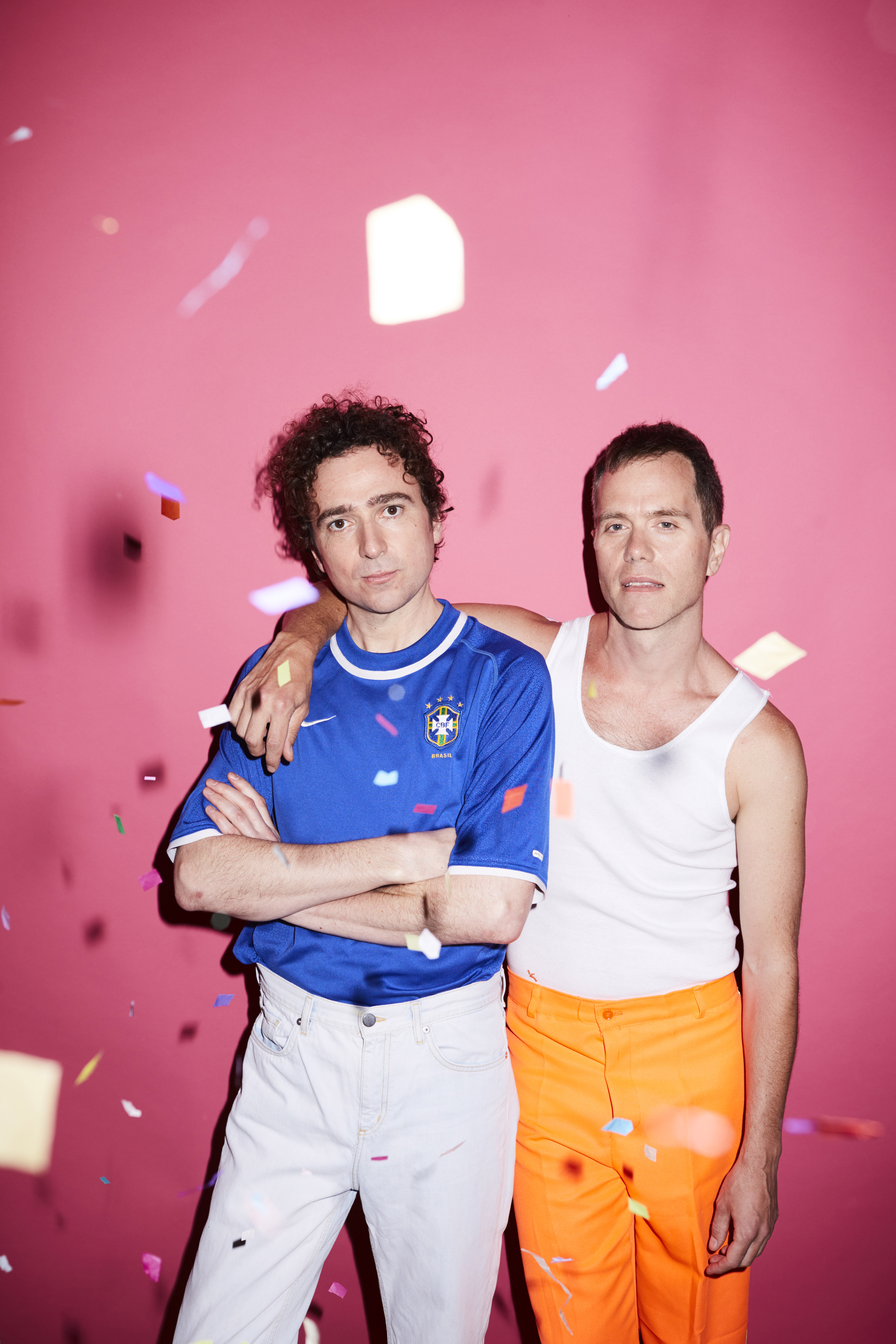 The Presets have given us a third, and possibly, final taste of their upcoming album, 'HI VIZ'. Downtown Shutdown is, in classic Presets style, unlike anything they've done before.
Featuring Touch Sensitive on bass The St Paul's Lutheran Church Choir on harmonising duties, the track is still a huge dance number with a tropical vibe. Vibrant and powered by an unreal singalong moment, Downtown Shutdown keeps The Presets in view of dance music royalty. The video is, of course, a wild watch of layering psychedelics—rivalling Fascinator.
Originally, the song was set to be a club-inspired, late night bass track, akin to My People. Though, as Julian Hamilton explains, Kim Moyes found a way to further experiment with the sound.
"I always figured the words 'Downtown Shutdown' would eventually be set to a more late-night, aggressive, banging Presets track like 'My People' but fortunately Kim had the idea of taking it in pretty much the opposite direction," said Hamilton.
It follows the group announcing the new album will be pushed back a few weeks to seemingly coincide with the release of this new single. According to the band, the video for Downtown Shutdown took longer than expected.
The Presets will be on tour this June throughout the country in support of 'HI VIZ'. It all starts in Perth then Adelaide and Melbourne. Canberra gets a turn at UC Refectory, Waves in Wollongong is next then Sydney's Enmore Theatre before taking to south-east Queensland in a doubleheader at The Tivoli in Brisbane and Gold Coast's NightQuarter.
See their tour schedule below and stream Downtown Shutdown. More recently, Kim Moyes played AAA Backstage's Birthday Bash under his K.I.M moniker. See how that went down HERE.
The Presets Live Dates
WED 13 JUNE
Metro Fremantle, Perth
FRI 15 JUNE
Thebarton Theatre, Adelaide
SAT 16 JUNE
Forum Theatre, Melbourne – SOLD OUT
SUN 17 JUNE
Forum Theatre, Melbourne
THU 21 JUNE
UC Refectory, Canberra
FRI 22 JUNE
Waves, Wollongong
SAT 23 JUNE
Enmore Theatre, Sydney
WED 27 JUNE
Tivoli, Brisbane
FRI 29 JUNE
NightQuarter, Gold Coast
TICKETS