The Presets Announce Australian Tour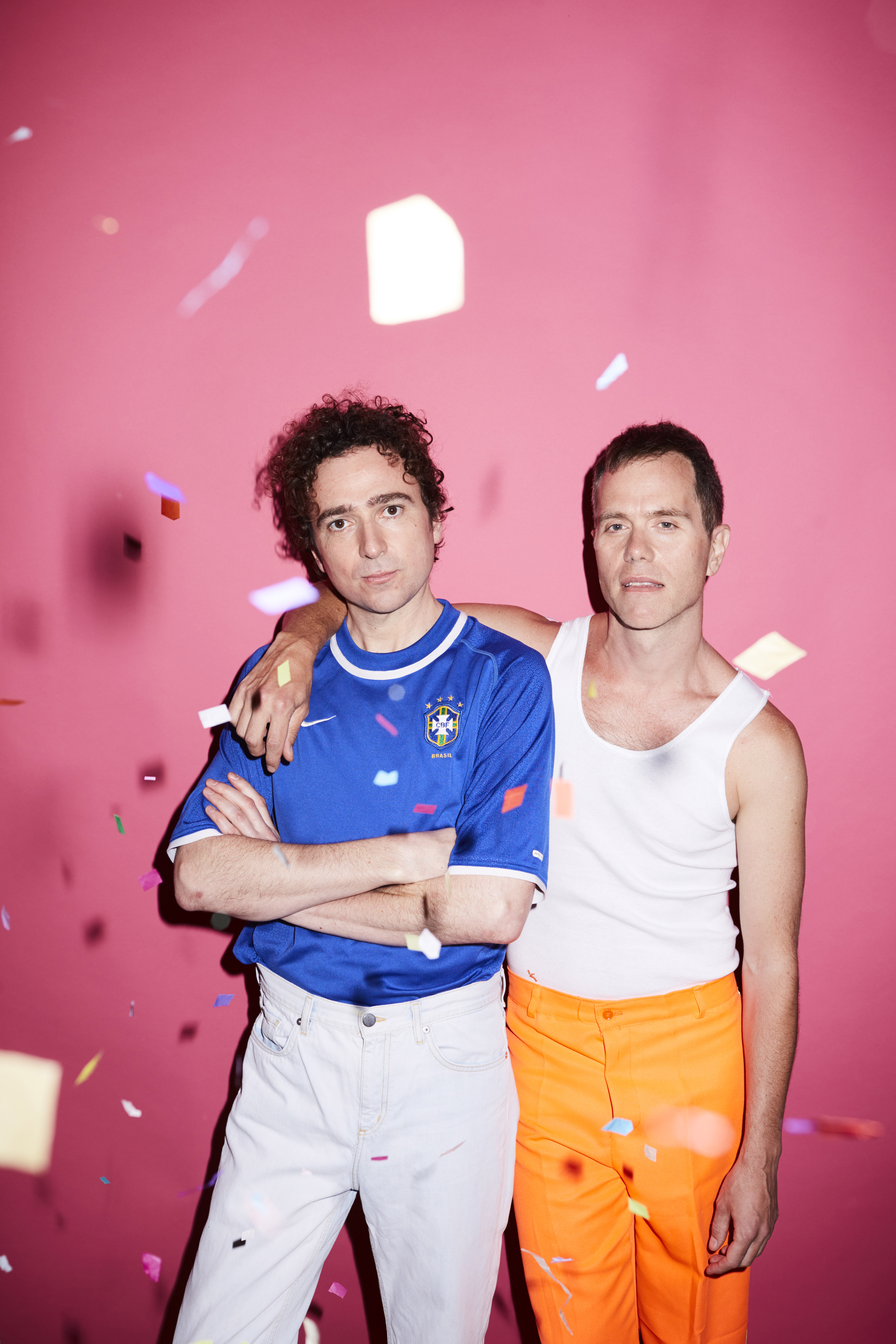 Update 18/04 3.00pm: Due to overwhelming demand, The Presets have announced a second and final Melbourne date to their national 'HI VIZ' album tour. Also held at the Forum Theatre, the second show will go down on Sunday 17 June. Additionally, Kult Kyss has been announced as special guest on all dates alongside Roland Tings.
Original Story: It's finally time. They've been teasing us for some time now. The Presets are heading out on their first national headline tour in years in support of their upcoming fourth record, 'HI VIZ'.
Happening throughout June, The Presets will go far and wide to ensure everyone catches a glimpse of their party vibes. It all starts in Perth then Adelaide and Melbourne. Canberra gets a turn at UC Refectory, Waves in Wollongong is next then Sydney's Enmore Theatre before taking to south-east Queensland in a doubleheader at The Tivoli in Brisbane and Gold Coast's NightQuarter.
'HI VIZ' hits stores on Friday 18 May and features previous singles, Do Want U Want and 14u+14ME. The album also features the talents from DZ Deathrays' Shane Parsons, Kirin J Callinan, Alison Wonderland, Jake Shears, DMAs, Rromarin, Touch Sensitive and more. The group have delivered a back-to-basics set, deliberately curated as a proxy for The Presets' live experience.
"We wanted to make something that was literally meant to get you out of your head. All the songs on HI VIZ are outward looking so in that respect it's much more like our earlier stuff.  It's about trying to capture that energy you get on a great night out with your friends when you get to leave everything else behind you for a while.  We essentially tried to create the soundtrack to a party that we would want to go nuts at," explains The Presets' Julian Hamilton.
Can't wait until June to see The Presets? Get your dose on Friday 27 April at The Flying Cock where K.I.M will headline AAA Backstage's Birthday Bash! Nocturnal Tapes, WHARVES, Eliza & the Delusionals and more will also be joining. Get your tickets HERE.
Joining The Presets will be Roland Tings. See their full itinerary below and snag tickets HERE.
The Presets Live Dates
WED 13 JUNE
Metro Fremantle, Perth
FRI 15 JUNE
Thebarton Theatre, Adelaide
SAT 16 JUNE
Forum Theatre, Melbourne – SOLD OUT
SUN 17 JUNE
Forum Theatre, Melbourne
THU 21 JUNE
UC Refectory, Canberra
FRI 22 JUNE
Waves, Wollongong – SOLD OUT
SAT 23 JUNE
Enmore Theatre, Sydney – SOLD OUT
WED 27 JUNE
The Tivoli, Brisbane – SOLD OUT
FRI 29 JUNE
NightQuarter, Gold Coast (GA/18+)
TICKETS