DZ Deathrays' 'Like People' Features The OG Red Wiggle!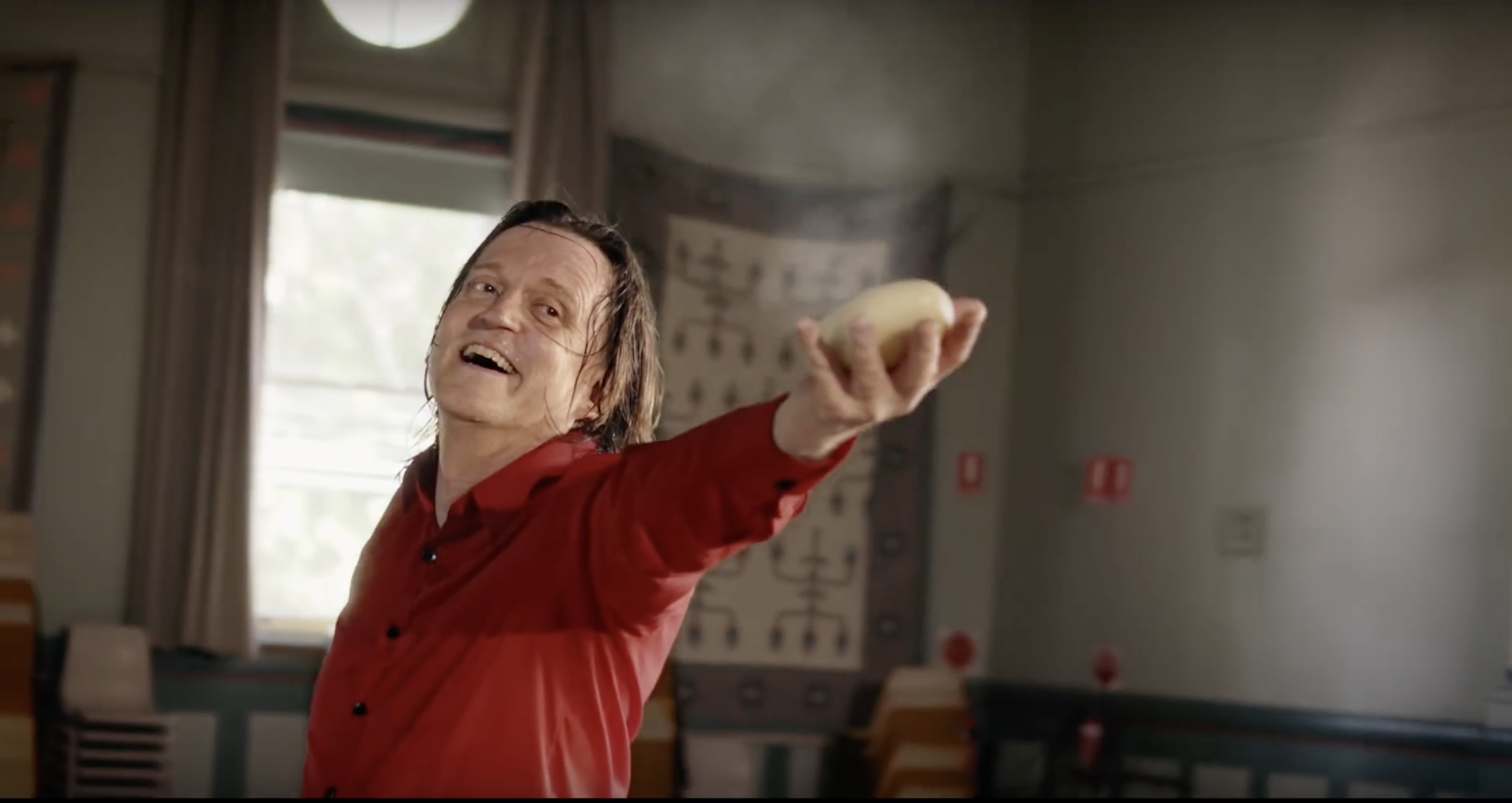 As if the DZ Deathrays hype train couldn't get any faster, the duo have shared an incredible new video from their new single, Like People and it features none other than the OG Red Wiggle himself, Murray Cook.
It's worlds colliding on Like People with The Wiggles' former Red Wiggle, Murray Cook, taking the leading role in the video clip. Following the song's themes, Cook goes to perform but the limelight is seemingly stolen by the DZ lads. Soon enough, and after some pretty wink wink, nudge nudge Wiggles references later, DZ Deathrays imbue Cook with the power of rock 'n' roll through hand bashing, air drumming and moshing. It's a trip, to say the least.
The duo are hot off the heels of releasing their third studio album, 'Bloody Lovely' as well as completing a run of east-coast pop-up events to launch the record with DJ sets and an exclusive Young Henrys brew being served. In our review, AAA Backstage said:
"Understanding where they've come from, DZ Deathrays have looked to the past to form a fully formed progression to 'Bloodstreams' and 'Black Rat'. Taking their two-piece house party punk mentality of their early shredders, pairing it with the methodical noise and beautiful clutter of their more recent years and pieced it together with an overbearing toughness. From its razor-sharp guitar tones—a DZ staple at this point—to its continuous air-drumming moments, 'Bloody Lovely' is the sound of a band who's finally come into their own."
Not to mention that DZ Deathrays will be on tour throughout April and May with some shows already selling out and others selling fast. To cope for demand, a second Brisbane date has been added. Scope all the tour dates below.
DZ Deathrays Live Dates
THURS 26 APR
Galatos, Auckland
FRU 17 APR
Blue Smoke, Christchurch
SAT 28 APR
San Fran, Wellington
FRI 4 MAY
The Gov, Adelaide
SAT 5 MAY
Captiol, Perth
THURS 10 MAY
Cambridge Hotel, Newcastle
FRI 11 MAY
Metro Theatre, Sydney
SAT 12 MAY
Hellenic Club, Canberra
THURS 17 MAY
Karova Lounge, Ballarat
FRI 18 MAY
170 Russell, Melbourne
SAT 19 MAY
Republic Bar, Hobart
FRI 25 MAY
The Triffid, Brisbane – SOLD OUT
SAT 26 MAY
The Triffid, Brisbane
TICKETS