'Awake' By Total Giovanni Is High-Octane Dance Bliss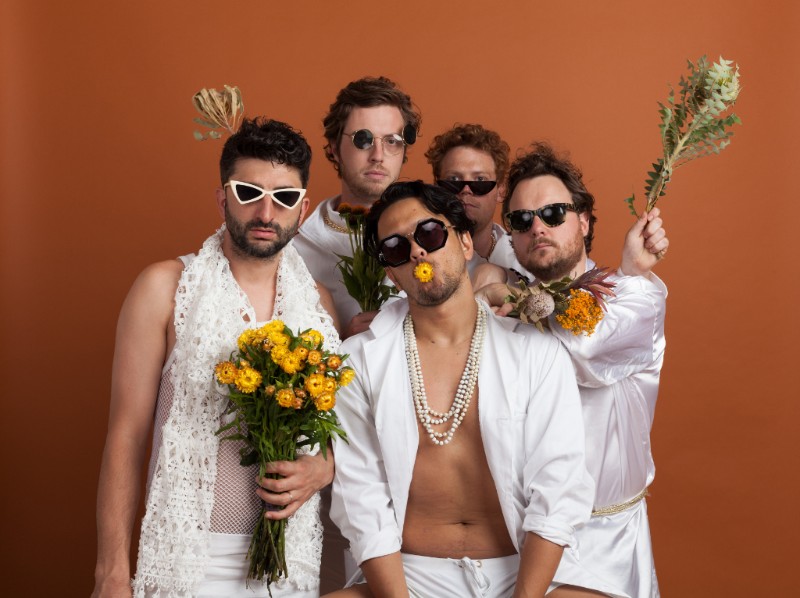 Dance music comes to a cascading flourish on Total Giovanni's flashy new single, Awake. It comes with the announcement of their debut album, 'Euphoria'.
Built to the baking of some Balearic hedonism, the dance grooves are palatable and the synth swashes are effervescent. Awake is a calmer summer drawl compared to Comes In Waves—their single from a few months back. Though it still retains that washed up Yacht Rock euphemism that bleeds through their high-octane music.
Incendiary, light-footed and brazen with cow bell love, Awake is sure to make your feet move, wherever you lie. The band are feverish in delivery, bursting with dance aesthetics and electronic structures, without delving into that sonic territory. Pitched synth strikes and naturalistic percussion allows Awake to rise at fever pitch.
'Euphoria' is released Friday 19th October via Dot Dash / Remote Control Records. Earlier this year, Total Giovanni joined the travelling business roadshow of Expo Liaison—Client Liaison's very own festival.
It's been a long time coming, but Total Giovanni will finally hit the road this October and November for a full national tour behind the new album. They've already sold out Sydney and one Melbourne show, so don't rest on those tickets. Stream Awake below.
Total Giovanni Live Dates
FRI 26 OCT
Jack Rabbit Slims, Perth
SAT 27 OCT
The Foundry, Brisbane
THURS 1 NOV
The Croxton, Melbourne
FRI 2 NOV
The Croxton, Melbourne – SOLD OUT
THURS 8 NOV
Oxford Art Factory, Sydney – SOLD OUT
FRI 9 NOV
Fat Controller, Adelaide
TICKETS