Track-By-Track: Neon Tetra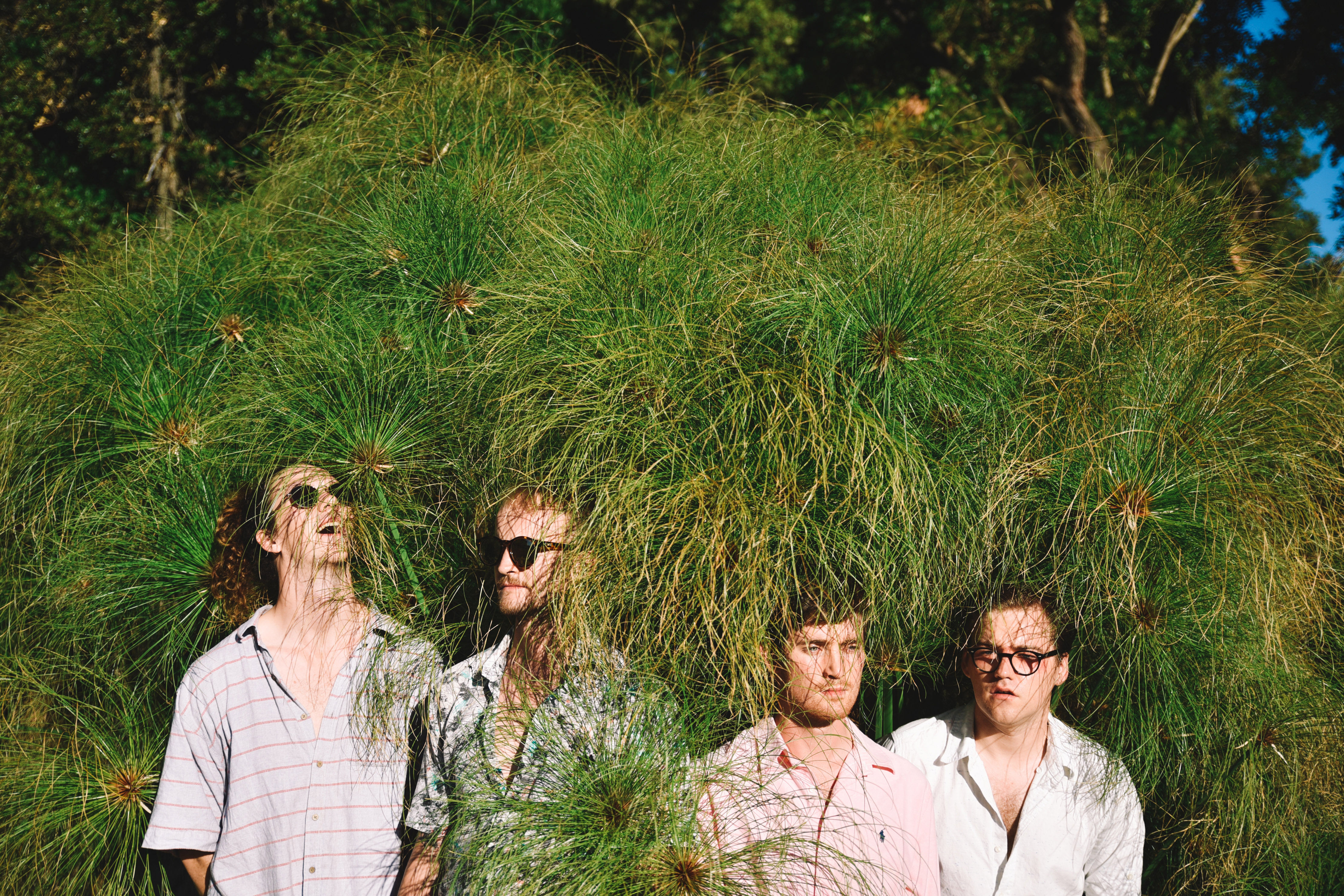 Earlier this year, we claimed Neon Tetra to be the best live act of 2018. And we meant it. The band are winding up again with their new EP—'Pollen' released this Friday—as well as a fresh run of tour dates. Featuring the already perfectly crafted The End Begins Again, 'Pollen' already brings together two new tracks, which further emphasis the Adelaide group's abrasive hold on new-wave Motown. Neon Tetra have Kindly broken down the new EP for us.
So Far From Me
This song is probably our favourite to play live—we usually end our set with it because we can really jam out on the outro. The track opens with a sax-section playing the main riff—we really wanted to feature a lot of Motown-style horns on the EP, in the vein of classic records from the '60s and early '70s by artists like Stevie Wonder and Curtis Mayfield. The chorus was written in a moment of inspiration, the demo recorded as a voice memo into an iPhone while waiting for a bus around 2am on a late Saturday night. Lyrically, the track has a retrospective take on a relationship and the struggle to let go of it even if it's unhealthy and painful. The song has a really strong sense of intimacy and a very direct, conversational tone throughout.
River of Love
This song was initially going to be the title of the EP before we decided to call the release 'Pollen'. Inspired heavily by the infectious guitar-driven grooves of Nile Rodgers' as well as Melbourne band 'Sex on Toast's ripper track 'Oh, Loretta!', 'River of Love' is a celebration. Thematically it ties together the themes of loss and entrapment, exploring the idea that advancing forward is often the best way through. Overall, the song is about letting go, having no fear and diving into that river of love.
The End Begins Again
This track led the direction for the EP and was our attempt at modernising a classic soul track. Vocally there's heavy inspiration from Marvin Gaye—the groove heavily influenced by 'Ain't No Mountain High Enough' featuring that classic Detroit Motown drum pattern. Again, there's lots of horns – including a huge alto sax solo after the breakdown played by our producer Reid Jones. The lyrics hint at something a little more serious as the song explores a feeling of entrapment within a negative headspace and the struggle to break that cycle. We were really happy with how this song came together as we recorded and produced it and we feel it's strongest single we've released yet.
Neon Tetra's new EP, 'Pollen', is released Friday 13 July. Scope their recently announced tour dates below.
Neon Tetra Live Dates
FRI 3 AUG
Rocket Bar, Adelaide
SAT 11 AUG
The Grace Darling, Melbourne
FRI 17 AUG
Botany View Hotel, Sydney
SAT 25 AUG
Miami Marketta, Gold Coast
SUN 26 AUG
Miami Shark Bar, Gold Coast
SAT 1 SEPT
Crown & Anchor Hotel, Adelaide