Vera Blue Breathes New Life Into Triple J Like A Version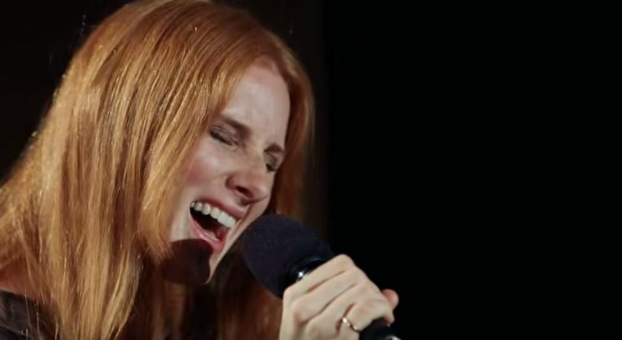 Phewwwww, what an explosive start to Friday! All thanks to Vera Blue, who provided a vocally impressive and all over pleasing rendition of Jack Garratt's Breathe Life for triple j's Like A Version. Vera Blue is the folk electronica project of Celia Pavey. For lovers of reality television, yes, she was on The Voice (her rendition of Scarborough Fair had all the judges spinning). But following in the footsteps of the likes of Matt Corby and Lisa Mitchell, Pavey has really cut her teeth and looking to established herself in the alternative music scene.
Vera Blue is all about that vocal prowess. By stripping back much of the instrumentals, the stunning songstress is able to show off just how much of a command she has over her vocal chords. The real delight though was her touch pad melodies, which really brings an ethereal quality to the piece. The entire track builds to an awesome vocal bonanza. Her range is incredible. Like, she can sing realllly high…like Dune Rats high. All in all, it's a steamy, dreamy delight.
By bringing back the tempo, Vera Blue injects like 1000% more emotion into this song (which is impressive, given that it already is quite emotional). Not to mention she looks pretty much exactly like Sansa Stark. So there's that too. Overall, it was a cover done well. At least it's comforting to know that good things can come from reality television.
Check out Vera Blue's newest single Settle HERE, and our review of Jack Garratt's debut album HERE