Album Review: Paces 'Vacation'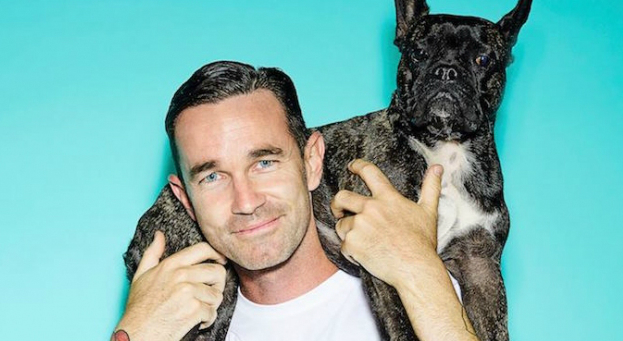 Prepare to whip out your best dance moves and drop it like it's hot because Australian producer Mikey Perry a.k.a Paces' debut album 'Vacation' is almost here! Set to drop this Friday, 'Vacation' features local and international guests including Adelaide songstress Jess Kent and Australian Idol winner Guy Sebastian. We scored a golden ticket to check out Pace's upcoming album and we're happy to say it's an absolute summer jam, with 13 tracks of tropical beats and forward thinking pop.
The latest single 1993 (No Chill) ft. Jess Kent is a sweet taster of  'Vacation'. With its infectious party vibes it's little wonder it's most played tracks on triple j. Adelaide songstress Jess Kent's electro-pop vocals are dreamy, soaring over a catchy beat with percussion, synth, and hand claps. Kent and Paces are a match made in heaven: "Just run around like crazy kids/let the cosmos guide us like this/let go let go/you're bugging like it's 1993 (no chill)". The music video was released last week and pulls inspiration from vintage Hawaiian postcards, featuring one palm tree, one beach chair, and one wicked dancer (apparently all shot in one take!). Be sure to learn the dance in the video before catching Paces live…
Nothing's Forever Feat. Kucka hosts a juicy mix of lively beats and gorgeously smooth vocals from Perth singer Kucka (real name Laura Jane Lowther). What begins as lonesome chords on a piano, Paces and Kucka transform the tack into a deep and meaningful tropical party anthem: "The instant you know you're free/the weightlessness that you feel/you been telling talk to me/but at least this time we both agree". The track is driven by wicked synth beats and dance drops in choruses. Are you comparing yourself to others? Who isn't! Are you looking at the Barbie dolls who put on a show and act like someone they're not? Don't worry, it's hard not to. The world is full of them. Allow Paces to prove the real you is the one that matters: "I'm not saying its easy/it's harder to live like that/but nothing's forever/nothing's forever". Sit back, relax, and allow the synth beats of Nothing's Forever Feat Kucka take you away.
The last song on the album features one of Australia's most renowned singer songwriters, Guy Sebastian. Desert Feat. Guy Sebastian (MSTR) begins with beautiful key chords and Sebastian's soulful voice. Paces, being the clever electronic music man he is, altered Sebastian's voice into dark strawberry jam richness impossible to ignore: "It's like a desert without you baby/it's like a desert without you baby/and it's cold at night without you here by my side/it's like a desert without you baby".
To celebrate the release of 'Vacation', Paces is hitting the high seas and sailing around Australia's capital cities on his 'Ship to Shore' album launch tour. Paces has unleashed his hot summer vibes in Adelaide and Melbourne, and has his sights set on Perth, Brisbane, and Sydney. The secret cruise locations of each boat party will be messaged to ticket holders the morning of the show. Follow our lead and learn the sweet dance moves to 1993 (No Chill) Feat Jess Kent and look like the ultimate swagster (is that a thing?) as you dance the night away with Australian electronic music frontman Paces!
Paces' debut album 'Vacation' is set be released Friday 4th March.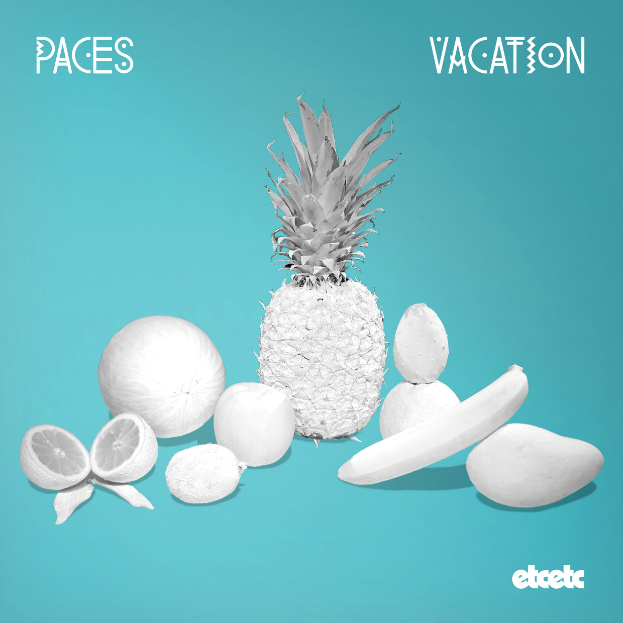 PACES 'Ship to Shore' Album Launch Parties
FRI 26 FEB
Secret location on Swan River, Perth
SAT 27 FEB
Secret location on Brisbane River, Brisbane
FRI 4 MAR
Secret location in Sydney Harbour, Sydney
Get Tickets HERE