Album Review: Methyl Ethel 'Triage'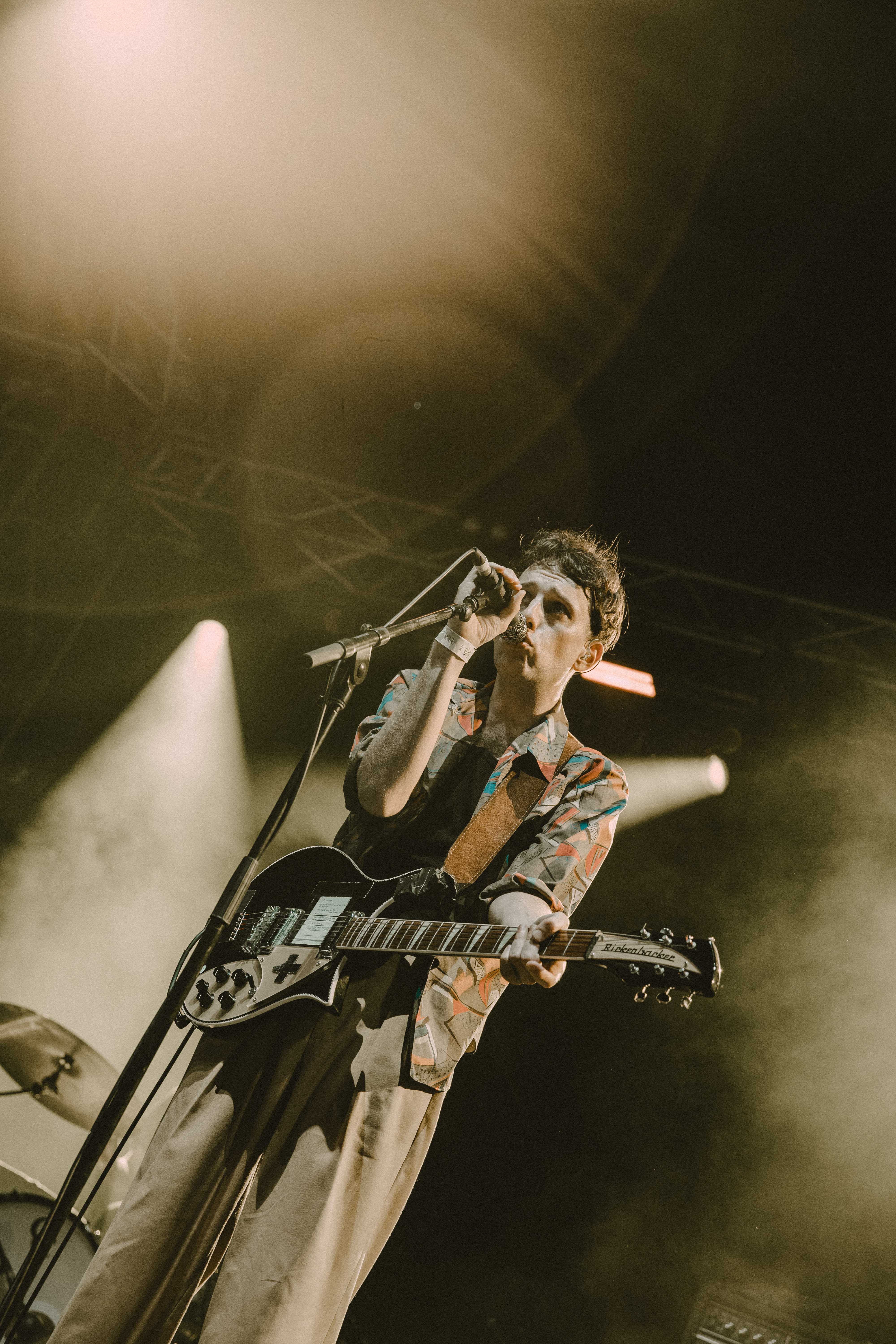 With 'Triage', Methyl Ethel's Jake Webb has completed his trilogy. A sense of completion, intrusion and pure obscurity fills the third album from the Perth musician. Finally, we have a complete picture to his paradoxical and fully realised echo chamber.
Methyl Ethel has always floated between being a group and solo effort. On 'Triage', however, we are treated entirely to Webb's workings. The compelling songwriter and frontman wrote, produced and performed the entire album in his Perth home studio. Never have we had a more engaging collective songs that delves deep into the musician's mind's eye. Webb's songs were always sleeper pop hits, though 'Triage' bridges that gap he's been chasing since the project's infancy of baroque obliqueness and highly intelligent pop constructs.
'Triage', by definition, is a medical term used to decide the order of treatment based on the degree of urgency. Speaking to LNWY, Webb confirmed the album title was used in its most literal form—that of piecing this album together in terms of their importance. If there's been one constant throughout the three albums and three EPs from Methyl Ethel, it's the lyrical ambiguity. In line with the unorthodox musical platform in which they sit, Webb's lyrics have stretched from religious figures to cutting hair and, as the main crux to 'Triage', the complication and breakdown of relationships.
While Webb still doesn't delve too much into what his lyrics actually mean, it's still enjoyable to try and decipher what the poet is trying to convey. What is more forward on 'Triage', however, is the sonic complexities which he's crafted. This third studio effort is his most fluid, fascinating and arresting. As presented in three exceptional singles released before the album—Scream Whole, Real Tight and Trip The Mains—Webb has constructed a shapeshifting art-rock album that's unlike anything else.
Immediately, Webb presents texturised and unified sounds. As labelled on his Bandcamp, his enigma of 'futurism', 'new weird America' and 'orgcore' is displayed in a wide-screen, altruistic format. You can break down these songs mathematically as they're just that complex. The piano arrangement and melodies on Hip Horror define the album; while the album's opener, Ruiner, exemplify Webb's more ambiguous and experimental moments. Webb's vocals, on the other hand, have never appeared more forward and dynamic in the mix. Not to mention he is stretching his voice to unheard potential—such as the soaring Matt Bellamy-esque performance on the dehydrated Post-Blue. Sure, there's the usual amount of psych and reverberation in effect, though his vocals fights through it to achieve a higher resonance that's unbound by any musical flourish he throws at it.
The album's closer, No Fighting, is Methyl Ethel's opus piece of music. Its physicality amongst the journey of the eight songs that proceeded it leads to a climactic and diffusing end. Webb's ability to manipulate and build layers of melodies on top of each other is at a fantastical level. His sequencing of plucky guitars, shuddering piano strikes and mystique drumming is masterful.
What solidifies Methyl Ethel with 'Triage' is being able to recognise how future proof the album is. Crafted by one person, this is music at its most direct and maximalist. Compare this to the recently released 'Buoys' album from Panda Bear—a garish and linear musical experience that's constructed by one human making sounds for total solo experiences. Where Panda Bear fails, Methyl Ethel wistfully confronts his musical challenges with alienating, suffocating and solipsistic music.