Cedarsmoke Sidestep Rock Formalities For An Impressive EP 'Kicked Out Of Eden'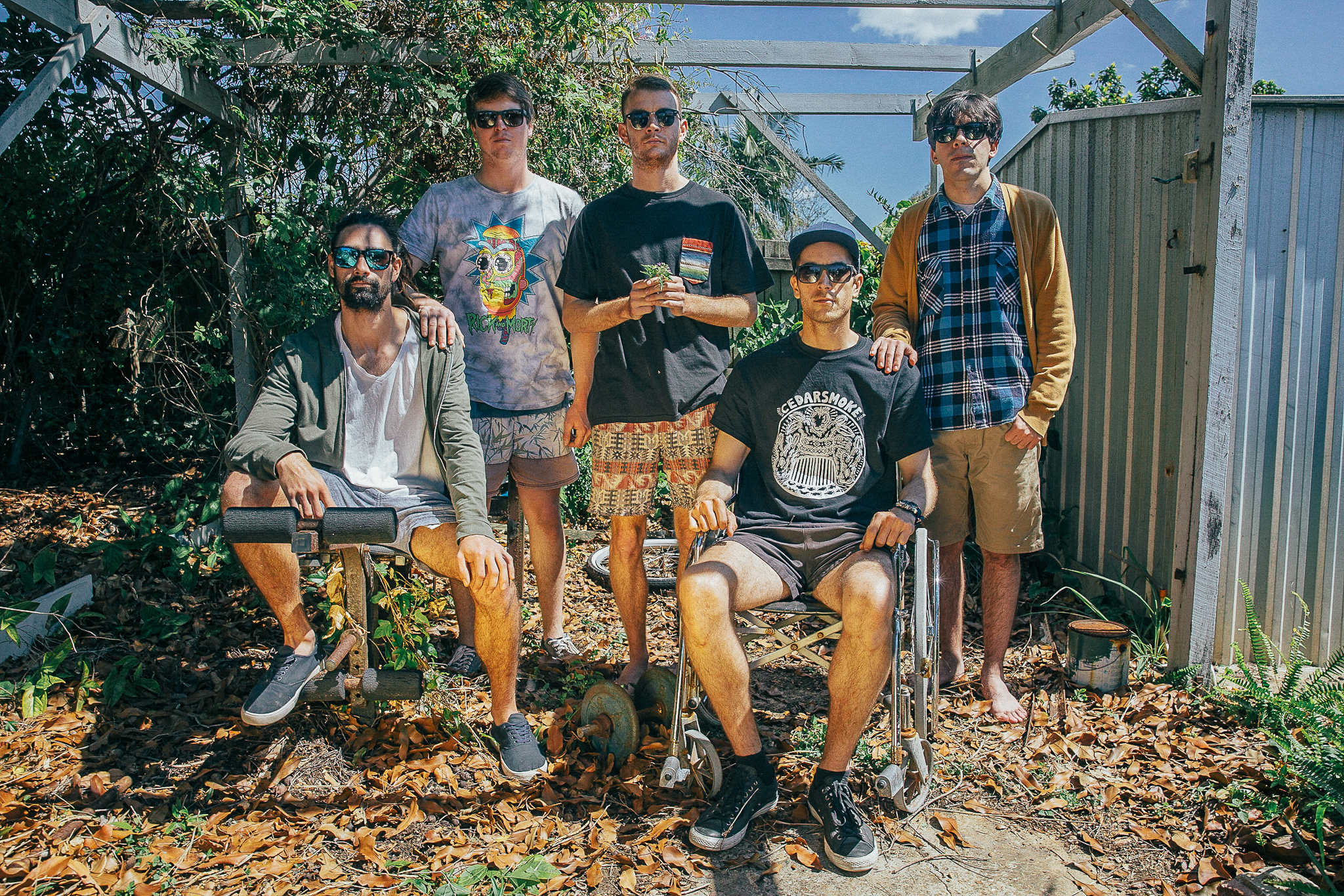 Much like how Kitschen Boy are quintessentially Melbourne, Cedarsmoke is the Brisbane equivalent. The five-piece sidestep a bevy of genres to end up at their own informal creation of modern Australian rock on their new EP, 'Kicked Out Of Eden'.
In terms of sonics, Cedarsmoke sit comfortably between the grunge corset of Electric Zebra and the lyric byzantine of Sincerely, Grizzly. The EP opens up strongly with Waiting To Die—an angular rock that captures a lot of alt-punk motives. The florid guitars make for some interesting melodic moments that sweep over the sharply toned rock influences. What's clear from the get-go, is that the guitar tones on display are heavily modified and daisy chained—something that becomes a treat throughout the whole record.
RELATED: Sweater Curse take rock to new heights on their debut EP. Read our review HERE.
Contextually, the EP filters through the band's own morality and their ability to make light of the disparate situations in life. Song titles like Here Alone, Downer and It Goes Awry easily point to that truth. While the band never get too mopey or depressing, it's certainly omnipresent that hard times have put weight on the band's shoulders yet their never let it rest on their laurels.
It Goes Awry is the more emotive side of the record—dropping the warped electric guitars for an acoustic and piano. It's a brisk change of pace and truly pays off. Downer has more of a stoner-rock vibe to it, while EP closer, Let The Wind Blow, leaves a frantic and everlasting impression. It's a great way to leave things with the listener, combining everything they've put together into a concise collection of rock ambition.
You've got just under a month to learn every lyric and guitar lick of their EP before heading to their EP launch at Brisbane's The Milk Factory in April. Stream 'Kicked Out Of Eden' below.
Cedarsmoke Live Dates
FRI 5 APR
The Milk Factory, Brisbane