PREMIERE: Kitschen Boy Make Harmonic Indie-Rock On Debut Single 'Life In Lo-Fi'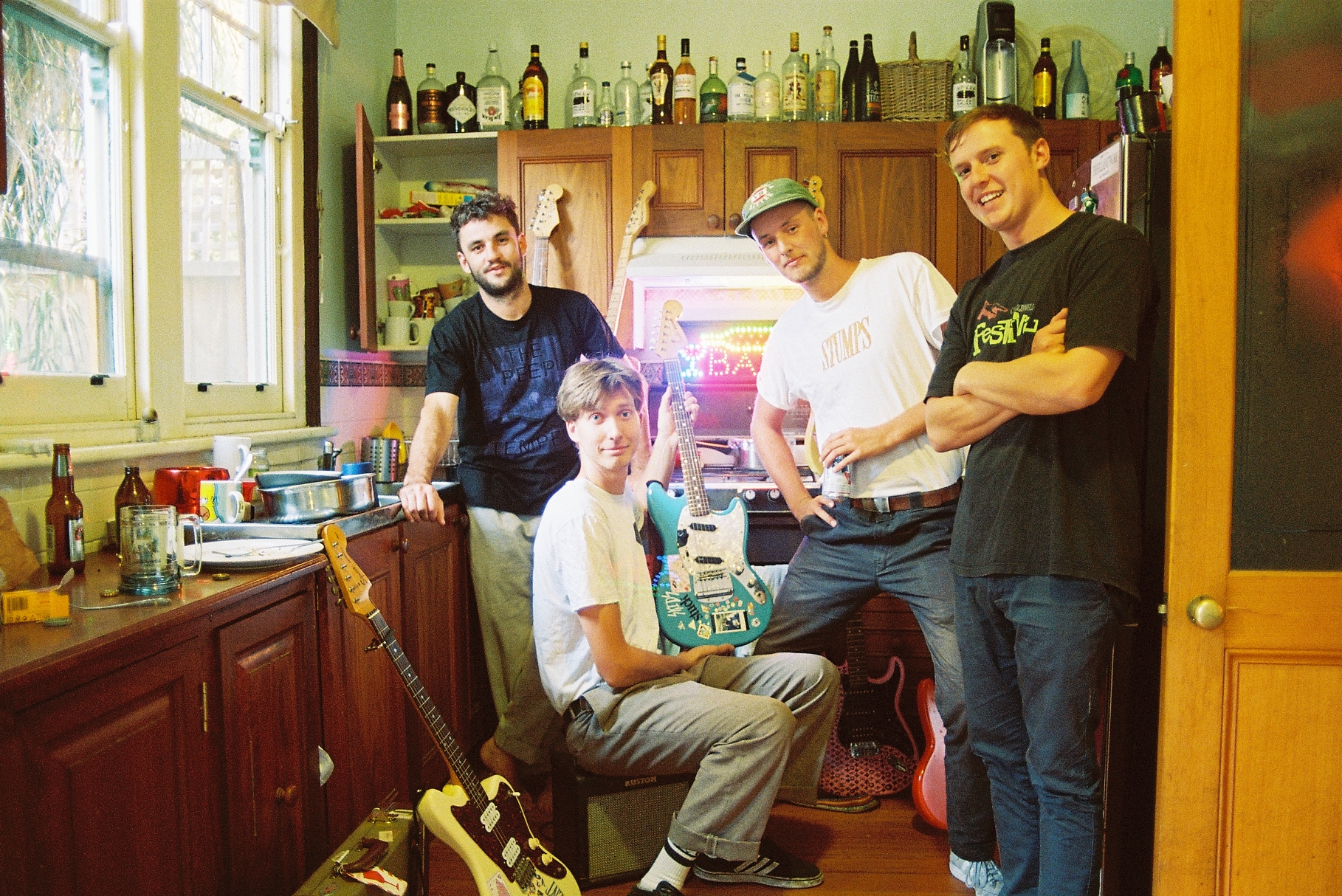 Kitschen Boy is quintessentially Melbourne—the warm synths, the crystallised yet bouncy guitars and the imagery of suburbia. Life In Lo-Fi is the group's debut single and AAA Backstage is pleased to premiere it before its release tomorrow.
Synonymous with the brash indie tones of DIET. and the harmonic nostalgia of Slowcoaching—two other amazing Melbourne bands, mind you—the track rolls off billowing synths and florid guitars strikes. The dynamic and battling musical ideas on Life In Lo-Fi builds tension while, simultaneously, releases with its relaxed synth progressions.
RELATED: Hear Salibu Macey's slacker-rock love song Bonnie HERE.
The moving parts to Life In Lo-Fi stand out as some of indie-rock's best. Their guitars are colourful, but slightly off the beaten path. There's something Kitschen Boy are doing which have them straying right when everyone else is veering left. They take the higher ground and pull off something incredibly impressive and easily digestible.
Kitschen Boy will launch Life In Lo-Fi toward the back end of this month at Melbourne's Boney. They'll be joined by FLOSS and Wax Jax and the Midnight Snax for a down right party.
Kitschen Boy Live Dates
FRI 22 MAR
Boney, Melbourne
TICKETS