Get Your Psych Fix With The Powerful & Eclectic "DROPZ" By Senivoda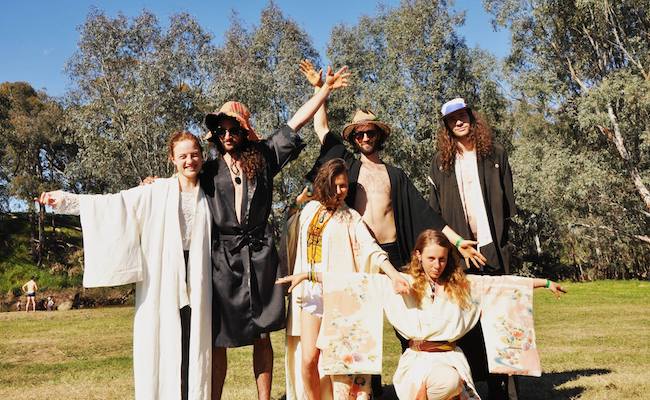 Psychedelic music in Australia is continually evolving, with the ever-growing success of Melbourne's King Gizzard and the Lizard Wizard and the interconnected Perth psych groups Tame Impala and POND. Now, we're in for a new mind-whirling musical treat with psych-pop 7-piece Senivoda.
Their latest release DROPZ is our first taste of their second album and is a sure sign of what's to come. DROPZ may be a little on the lengthier side at just over six minutes, but the song is a marvelling six minutes of pulsating electronics and serene eclectic vocals.
The track builds intermittently, with the introduction of a rock-infused electric riff to the pounding beats, followed by the addition of lead vocalist Ola Milena's unique sound. Without knowing that Milena is opera-trained, you can immediately hear her voice resonating with the sounds of the theatre. Despite this, her powerful yet eclectic touch sits perfectly amongst the groovy psychedelics in DROPZ.
The track dips down in the middle, mellowing out to make way for different rock-inspired riff, psyching-out with dizzying effects and repetitive vocals from Milena. Her harmonies with backup vocalist Neeko may appear somewhat disorganised, but this somehow actually works with the psychedelic nature of the tune.
Inspired by the sounds of nature over a river in the Blue Mountains, it comes as no surprise that natural bird and water sounds can be heard throughout too.
Senivoda's newest extended collection of music is set to drop next year, but hear DROPZ for yourself below!