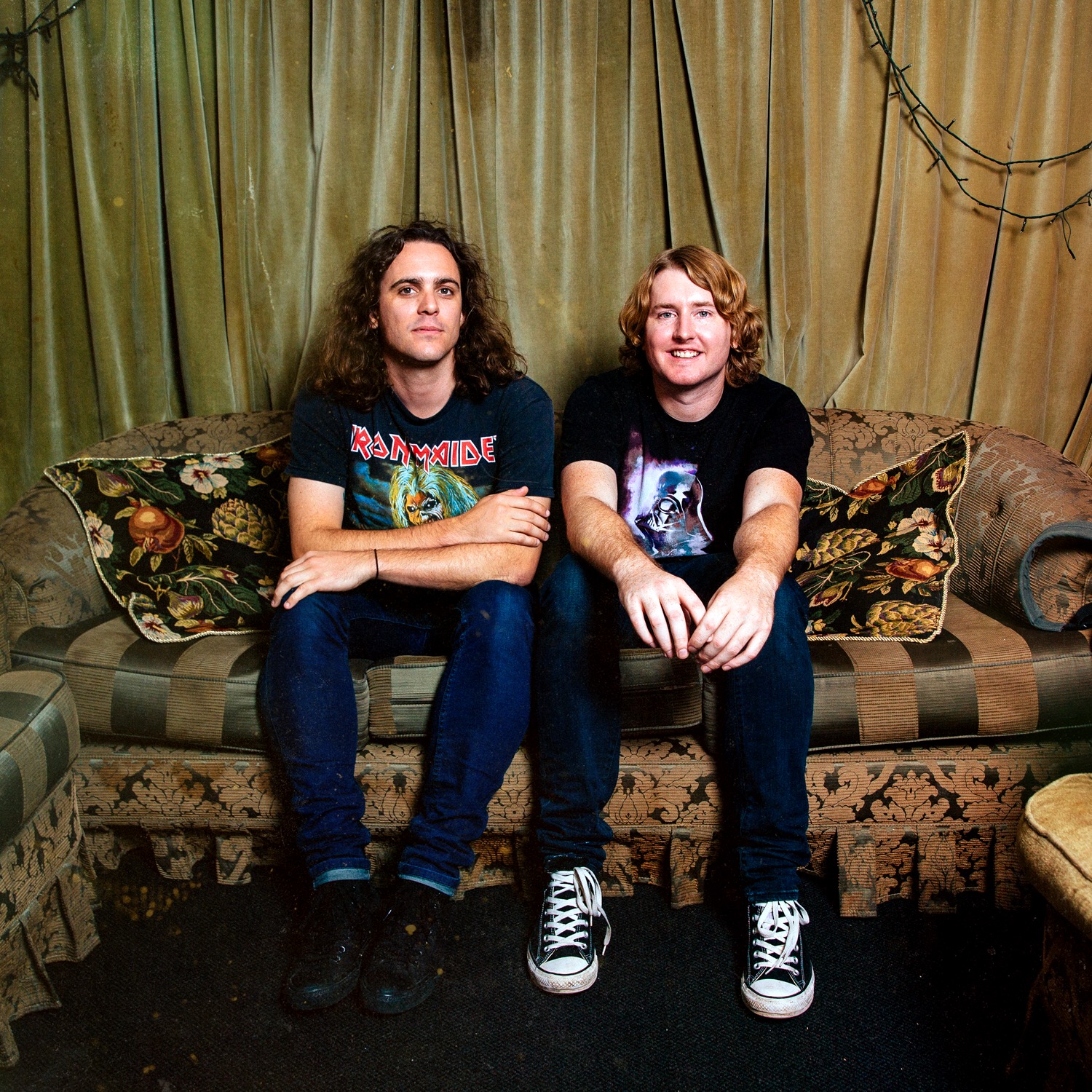 The much loved DZ Deathrays are only a week away from the release of their third studio album 'Bloody Lovely'. With 2017 giving us a taste of much anticipated music from the duo with singles such as Total Meltdown and Shred for Summer we were keen to have a chat with Shane Parsons about the recording process along with their plans to tour South America and what else is install for 2018.
You've just recently finished the run of Falls dates, how was that?
It was really good, we've done Falls Festival before but the first time we only played in Lorne and the second time we only played in Byron Bay. So it was cool to do all four of them this time and it was a pretty like intense couple of days at the start doing you know the whole east coast of the country really quickly.
Did you get a chance to play your new material?
We just played the songs that we've released so Total Meltdown and Shred For Summer. We kind of thought we better play the stuff that people have heard. We took the opportunity to play some of really old stuff as we kind of have a huge selection of music back from our first EP and everything. It was kind of like our last chance to really do that because the record will be out in a week and we will start to play all the new stuff off that.
We've seen a huge amount of touring for you guys, have you had a favourite venue to play at?
Um, that's really hard to say I mean like one really memorable one was place we played in Italy in a place called Villa Franca—it was an old Castle and it kind of has the stronghold of the castle all gone and it was just this beautiful green grass, some of the walls were crumbling down and some were still completely intact. I mean there are so many great venues out there and we've played a lot of awesome venues, The Tivoli is one of my favourites alongside The Enmore and The Forum in Melbourne. They have a great atmosphere and are beautiful buildings.
'Bloody Lovely' is set to come out earlier next month. Did you find it difficult finding time to record?
We recorded the album in march so we had been sitting on it, but the year before saw a lot of touring so that was a really hard year to write—we aren't really good at writing while on the road. We usually need some time, like at least a month to kind of settle in and get some songs finished and we managed to kind of do that last year because this album was already done.
Would you say the recording process for 'Bloody Lovely' has differed from previous albums?
Slightly. Like we recorded with Burke Reid again—we went into it with a little bit of a different approach. We said to him we wanted it to sound a little more live and a little looser. We were a little more prepared I think, you know we'd had four years of writing and we did a couple of singles in that time and a few session of recording but we really made that when we went in this time that we knew exactly what we wanted to do. By the end of it, we sort of had a day to spare and just had a Barbecue and got to hang out, which was really nice to do, last time I think we were right down to the wire. We sort of just took this one in terms of recording we didn't change things too much, we just set up five or six amps and then had then wouldn't really touch the settings and I think the drum kit stayed the same the whole time through the album.
You guys always seem to put together pretty outrageous video clips, how do you come up with the ideas?
It goes both ways—we come up with an idea and we will take it to someone or sometimes we work with our friends where they come up with ideas and are like, "I wanna do this…" and I trust them. We've found recently it's getting harder and harder to come up with ideas compared to when we first started and were writing songs in our bedrooms, where we would have an idea straight away. Now it's kind of like what's original and cheap and is going to get people to share and like it, obviously that's why we like to work with other people as well.
I also saw that you'll be touring South Africa in March do you have quite a fan base over there?
I have no idea, we'll see. Our friends Dune Rats have been over there a couple times and they said its just awesome and the people are so lovely, we got offered to go and we were like man let's try and go to places like that, the places that we would never get the chance to go to any other time. We've been over to England and America so many times it feels more like work going there now. But like going to somewhere like South America or China or South Africa, you kind of go this is awesome because it's so far removed from what we are used to, so it's really is a nice feeling to go and play some shows.
Do you have any other places that you really want to play?
Japan, definitely. That's sort of one of the big ones and going back to South America. We went over there last year and did sort of showcase style performances and played at some really cool dive bars, the people over there are just amazing. We played our first show in Argentina and people were singing along to the riffs, which was awesome.
You're also playing alongside Foo Fighters & Weezer in Brisbane tomorrow night!
Yeah it should be good, we did some shows with the Foo Fighters back in 2011, so it's awesome that we get the chance to go back and do another one. It's just one of those cool things that just came out of nowhere and of course it's something that you're going to say yes to and I've never seen Weezer before and I grew up listening to their music so it's going to be awesome to see the show as well.
What are your other plans for 2018?
Well we have South Africa, then we've got some plans to tour Australia that we're announcing soon and then yeah that's kind of it. We've always got plans in the works and we are kind of just waiting to see what the best things to do this year are. We are just going to keep writing and try and get another record out, we kind of thought four years between records is just a little too long, even though we stayed busy so yeah same old same old.
'Bloody Lovely' is released via I OH YOU Friday 2 February. Pre-order HERE.