Kirin J Callinan Takes On The Waterboys' 'The Whole Of The Moon'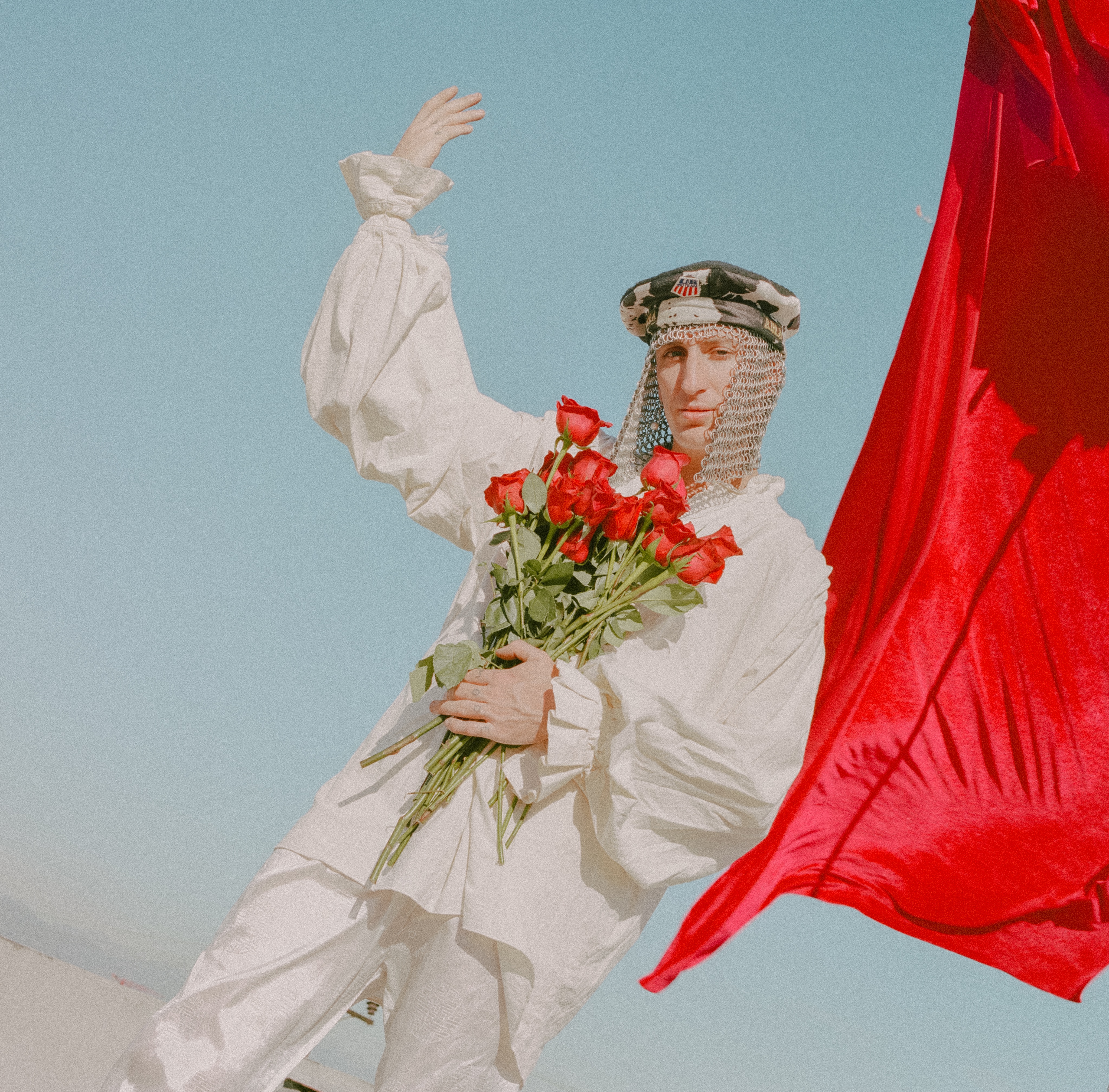 A master of his craft in more than enough ways, Kirin J Callinan is an apex predator. Defiant in his approach to songwriting and musical craft, the multidisciplinary artist is back again in probably his most grounded and virtuosic approach—a charming cover of The Waterboys' The Whole Of The Moon.
The song is a builder—it stacks bubbling bass, plodding piano and Callinan's bravado vocals in a calculated effort. Speaking of, his voice still holds incredibly strong, especially when battling against the equally fantastic instrumentation. The glue that holds this amazing cover together, though, is the sparkling, analogue synth line that peers in as the song's biggest hook.
The video, on the other hand, is peak Callinan. Approached as performance art with acting and interpretive dance, Callinan is marvellously forward in his craft. Extending the original length of the track, Callinan is, of course, confident and aapitexterous in more ways than one.
RELATED: Get a load of RAAVE TAPES' new single HERE.
The Whole Of The Moon is the first piece of new music from the musician since his landmark, second studio album, 'Bravado', in 2017. Since then, he's appeared at a bunch of festival around the country, including an incredible performance at that year's Splendour in the Grass. He's not been without his controversies, however, having removed himself from the Laneway Festival 2018 lineup at request of Miss Blanks and his flashing scandal at the ARIA Awards red carpet.
Kirin J Callinan is currently showcasing what he's worth at the infamous SXSW music conference in Austin, Texas. Stream The Whole Of The Moon below.