Listen To RAAVE TAPES' Head Banging New Song, 'stabs'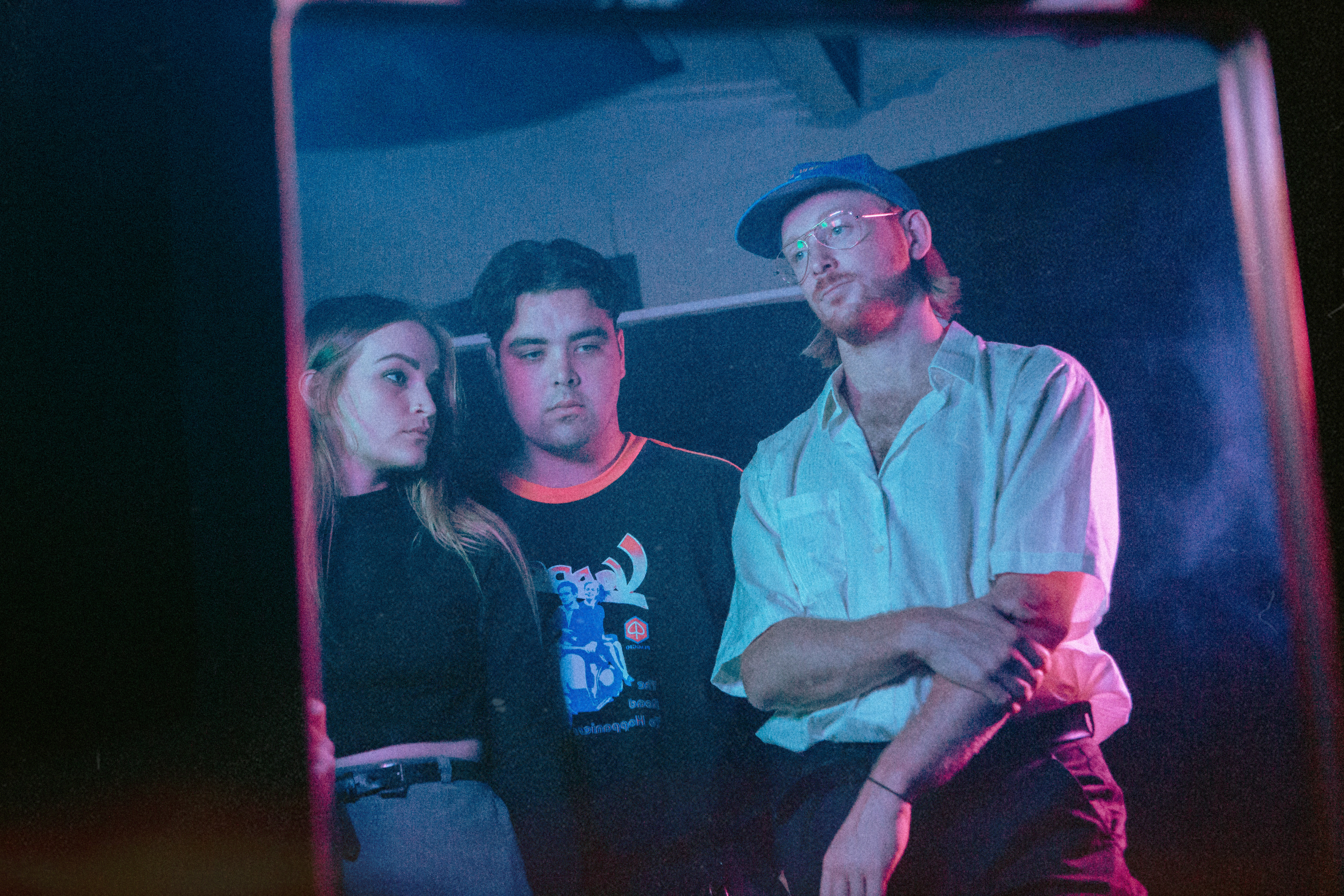 Man, it's so good to have RAAVE TAPES back! Nearing a year since they've released new material, the dance-punk enthusiasts are back with the loud, punchy and frantic one-two hit of stabs.
Frenzied and lashed with florid guitars over a dance beat, RAAVE TAPES have found their niche and are comfortably abusing it. The guitars are magnetic and sparking with metal rage. However, overtly dominate in the mix is Joab Eastley's infamously brash vocals. The band, yet again, convey heated and frenetic energy in a melting pot of danceable rock.
RELATED: Tropical Fuck Storm just unleashed an avant-garde noise trip HERE.
stabs is also the first time bassist Lindsay O'Connell features her vocals on a track. The band are also synonymously outspoken for advocating 'no bullshit' tactics within the music industry and live shows.
"We're aiming to convey the emotions that cloud your judgement in that anxiety-indusing moment. It centres on the feeling of being exposed and how it's possible to internalise and misinterpret the places and proverbial 'daggers' that get thrown your way," expresses band leader, Joab Eastley.
Since last year's SUDS, the group have been relentless in touring—constantly appearing on festival bills, joining other bands around the country and even impressing the industry folk with three back-to-back packed out shows at last year's BIGSOUND. The trio first came intro our life with unrelenting force of k bye.
RAAVE TAPES only have one show on their roster at the moment, The Hills Are Alive Festival. See them there and maybe pray for some more touring dates in the near future.
RAAVE TAPES Live Dates
FRI 29 MAR – SUN 31 MAR
The Hills Are Alive Festival, Melbourne