"I never felt like I could validate those feelings before" Lonelyspeck's 'Abyssal Body' Is A Self-Validating, Pioneering EP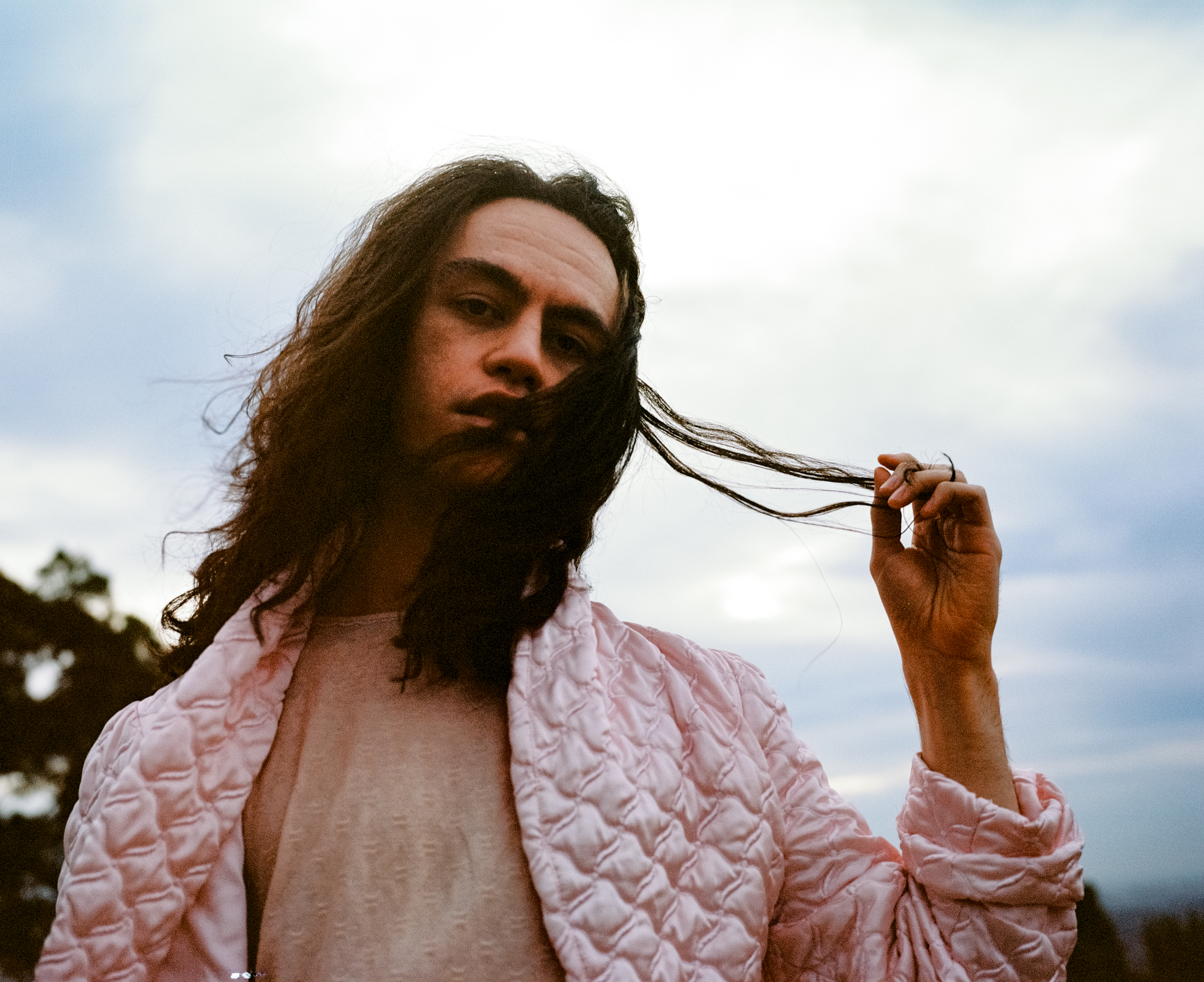 Lonelyspeck makes some of the most original music you'll ever hear. The Adelaide multi-instrumentalist, who answers to Sione Teumohenga behind the pseudonym, has been crafting sublime, shape shifting pop music from his studio since 2014. Two EPs under their belt, one on former Sydney label TEEF, the other on PLZ Make It Ruins from London, Lonelyspeck has finally released their most formative and complete body of work yet, 'Abyssal Body', via influential Melbourne label, Good Manners.
Spawning three singles before its heavily anticipated release—My Angel Goes Before Me, Brine and Drown—the EP is Lonelyspeck's spotlight moment. Their music is pioneering, merging PC Music, hyper-pop and metal into a something that doesn't compare to the unique scope and sonic palettes in which the influences are made up of. 'Abyssal Body' is a six-track journey of pure enlightenment and discovery, one that Lonelyspeck has worked their whole musical career to achieve.
RELATED: Read our in-depth feature with Two People HERE.
Speaking of the bold, distinctive nature of the EP, Lonelyspeck said, "I've always loved music that feels huge and dramatic."
"I think it's actually something I've been trying to achieve for a long time but maybe didn't feel brave or capable enough to do it until now."
The idea of bubbly pop elements with destructive metal riffage might be off-putting to some, but Lonelyspeck's precision and perfectionism in blending the two is extraordinary. His pedigree of supports speaks for itself—having shared stages with Perfume Genius and Nosaj Thing to The Dillinger Escape Plan. The aforementioned My Angel Goes Before Me is a destructive morphing of these two polar opposite genres—taking pounding, calculated drums and intense chorus riffs and placing it against a pitch-shifted vocaloid.
As a perfectionist with a clear vision in sight, Lonelyspeck ensures this genre-bending is not a gimmick. Polarising to some, exciting to Lonelyspeck.
"One of the trickiest things is that there's pretty much nothing in modern electronic pop music that has comparable tonal characteristics to heavy distorted guitars, and the drums and bass sit totally differently in a rock mix compared to an electronic mix," explains Lonelyspeck.
"So I got to a point where there were no reference points for what I was trying to achieve and just had to run with it and trust myself."
Lonelyspeck's musical diet during childhood was imperative to the music they produce today. Their relationship with music was formed by some of metal's greats including Linkin Park, System of a Down, Limp Bizkit and Deftones. When Lonelyspeck first toyed around with these influences they didn't seem to gel, but became more crucial to the EP once its overall message became more conclusive.
"As the EP's themes came to revolve around upbringing and reclaiming my origins and identity, the inclusion of those formative influences became an important part of that," said Lonelyspeck.
RELATED: Get to know Melbourne's best new band, Squaring Circles, HERE. 
'Abyssal Body' has been in the works since 2018—to which Lonelyspeck mentions it's taken them a lot longer to release than they would have liked—though the EP is a much larger statement than the music gives off. In an official statement, Lonelyspeck likens 'Abyssal Body' to the mythologisation of the process of, "growing up detached from familial and cultural ties, alienated by gender expectations, [and] unserved by established cultural narratives."
The music on 'Abyssal Body' is bigger and braver than Lonelyspeck. It's an embodiment of bravery sealed in an approachable pop-rock cyclone. However, there was one song Lonelyspeck was nervous about releasing. What If You Don't is the EP's apex point—a sprawling, plodding ballad that gives so very music on each repeat listen. The sonic tones carefully match the subject matter, which Lonelyspeck admits they've never written so candidly about.
"I never felt like I could validate those feelings before," confirms Lonelyspeck. "I think for me it's less about the feelings themselves and more about the effects of spending most of my life not knowing how to express them."
For an artist as accomplished as Lonelyspeck, 'Abyssal Body' is as astounding achievement. The groundbreaking collection of songs has are an essential part of Lonelyspeck's life, and they now have entered the public zeitgeist for us to enjoy, self-validate and feel inspired.
'Abyssal Body' is out now via Good Manners Records. Lonelyspeck is on tour this month—details below.
Lonelyspeck Live Dates
*w/ Baths & LUCIANBLOMKAMP
TUES 19 NOV
Melbourne Music Week @ Alexandra Gardens, Melbourne*
WED 20 NOV
The Lansdowne, Sydney*
SAT 23 NOV
Sugar, Adelaide