No Mono Shape Shift With New Burner 'Violence Broken'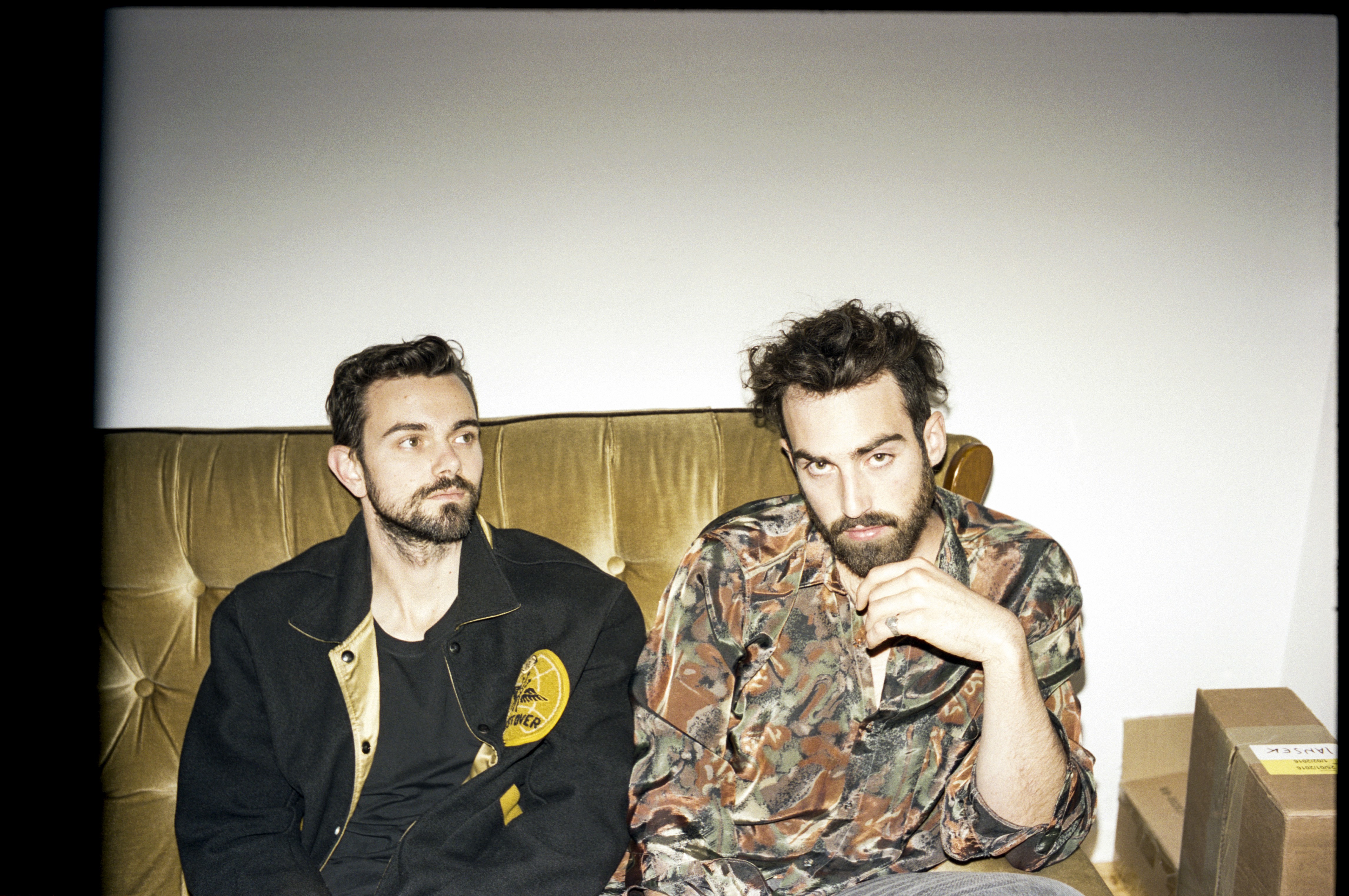 Update 16/01 11.10am: To cope with unprecedented demand, No Mono have added yet another show to their debut tour. With the first Sydney date selling out, an additional date as been added on Thursday 15 January. Local supports have also been revealed with Annie Bass performing in Sydney and Melbourne, Jade Imagine going first in Melbourne and Anatole warming things up also in Sydney.
Original Story: No Mono are truly Australia's most bold and translucent new act at the moment. The duo, comprised of Big Scary and #1 Dads' Tom Iansek and Lowlakes' Tom Snowdon, have been lulling listeners in with their sultry, minimal music that's difficult to pinpoint. No Mono have unveiled their new single, Violence Broken, which follows their debut burner, Butterflies.
Fidgety and brooding, Violence Broken is more focussed and direct than their previous effort, Butterflies. Whereas their previous single was built on anxious beats and pulsating monotones, Violence Broken is more intone with a neo-soul or minimal down-beat number. The duo still pay incredible homage to Snowdon's amazing vocal range which pairs with Iansek's cold beats. The track builds nicely into a crescendo and adds more acoustic instrumentation—a warming introduction and natural evolution for the group.
Iansek divulges that Violence Broken is about pivoting from a critical standpoint in your life.
"So the song is about living violently, or against your own nature, and the tumultuous process of moving through this to a place where there is no fear, to live more in line with your truer self. It is grabbing the steering wheel of your life for the first time and realising you have no idea how to drive!" says Iansek.
Additionally, for No Mono's debut tour, they've added one more Melbourne performance to predate the, now, sold out first show. All show and ticketing information below along with the stream of Violence Broken.