Paper Lions Announce Their Return To Australian Shores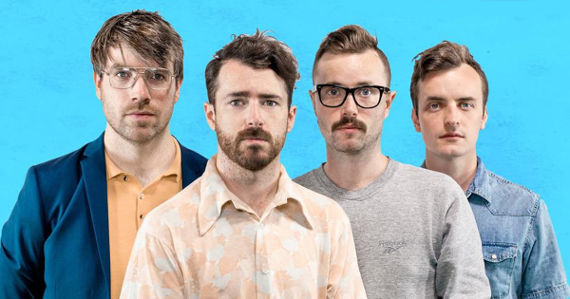 Hailing from Canada, Paper Lions are loved by millions of fans around the world for their infectious brand of hyper-fun indie-pop. For us Aussies, we now get another chance to see the group in the coming months as they head around the country for a big batch of shows.
When Paper Lions say Australian Tour, they truly mean it. Tackling stages in Brisbane, Wollongong, Canberra, Sydney, Melbourne and Adelaide, the four-piece are sure to be playing the record crowds. Paper Lions will also be performing two shows at the annual Australian Music Week in Cronulla and, if you look close enough, you'll notice they're playing in Sydney the same night. Busy schedule!
The tour comes off the back of their 'Full Colour' album which recently hit digital shelves. The album is a testament to their hugely positive vibes through their pop-infused joy strumming through each and every second of their music.
Scope the full list of tour dates for Paper Lions below. The band have also unleashed an awesome trailer for the upcoming tour, ensure these shows aren't to be missed.
Paper Lions Live Dates
SUN 29 OCT
Black Bear Lodge, Brisbane
TICKETS
TUES 31 OCT
Rad Bar, Wollongong
TICKETS
WED 1 NOV
Transit Bar, Canberra
TICKETS
THURS 2 NOV
Australia Music Week, Cronulla
THURS 2 NOV
Waywards, Sydney
TICKETS
FRI 3 NOV
Australian Music Week, Cronulla
SAT 4 NOV
Yah Yahs, Melbourne
SUN 5 NOV
Crown & Anchor, Adelaide
TICKETS