Pink Matter's Neo-Soul Intensifies On 'Wonder'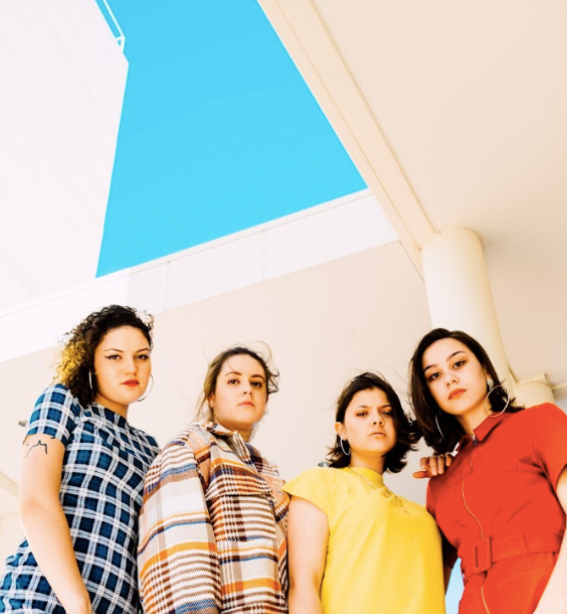 Pink Matter craft sonic oddities. The Brisbane four-piece's remarkable grasp on soul, jazz and now the added electronic flair makes them a force to be reckoned with. Wonder is the group's latest and it's producer by none other than Melbourne's Harvey Sutherland.
Much like their incredible 2018 single, Cleo, where we first caught wind of the group, their ability to weave and integrate multiple musical moments into the mix is extraordinary. Wonder collates a digestible format of slinking soul movements and cleverly integrated electronic blocks. It's no secret Sutherland's easy, breezy tapestry of smooth synths brand this track a complete success.
RELATED: Sink softly into Self Tape's euphoric new single, Hanging Over You, HERE.
Pink Matter explain the new ground walked for producing this single, especially working with the great Harvey Sutherland. Although the band mention the large-scale shifts internally, we feel the single still retains the important Pink Matter DNA, making it their opus piece now that they've incorporated the headier electronic undercurrents.
"Wonder is new territory for us as a band, we're exploring more variety sonically and have started collaborating with some of our idols. It was a lot of fun working with Harvey Sutherland for this one!," mentions Pink Matter.
Coming up this weekend, Pink Matter will be supporting Mildlife at The Zoo in Brisbane then boosting to the Gold Coast the following day to support Montaigne at Bleach Festival.
Pink Matter Live Dates
SAT 27 APR
The Zoo, Brisbane
SUN 29 APR
Bleach Festival, Gold Coast