Pitch Music & Arts Festival Announces 2018 Lineup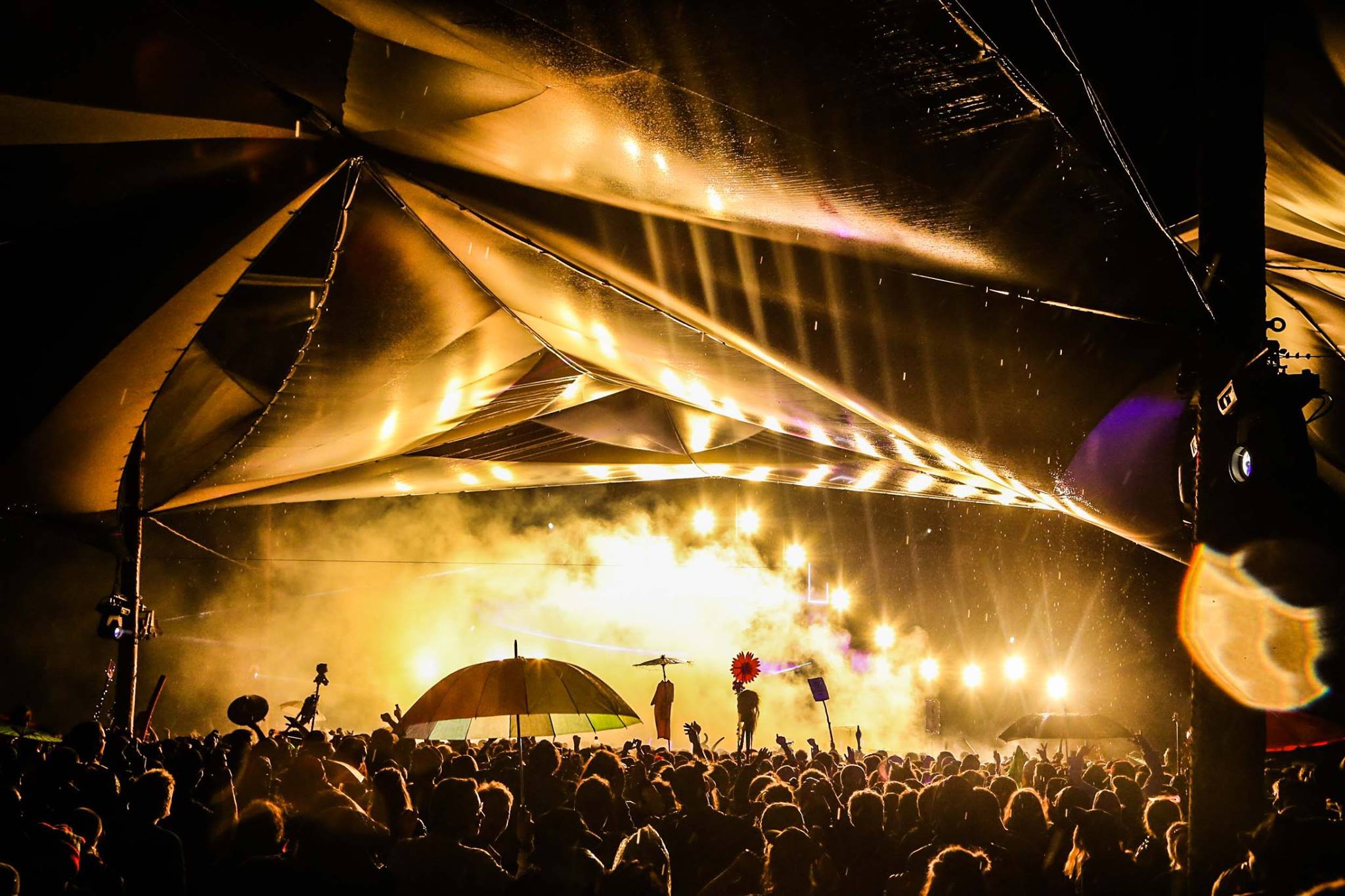 Returning for another year, Victoria's premier and most outstanding boutqiue electronic music festival, Pitch Music & Arts, has, this morning, announced its full lineup for its 2018 edition.
Last month, one of the first acts to be announced on the lineup was Bicep—who are also performing shows of their own—along with The Black Madonna and Len Faki. This morning, organisers have unveiled the full lineup which is topped by Floating Points, Kllo, GL, Mount Kimbie, Seth Troxler, Haiku Hands, Willaris. K and literally so many more.
Pitch Music & Arts calls Mafeking home in Victoria and resides just east of Grampians National Park—which released its lineup for their own music festival yesterday—and is just under a three hour drive from Melbourne city. The camping festival descends on Mafeking from Friday 10 March to Monday 12 March 2018.
Tickets for previous years' attendees go on sale this Thursday 5 October; while general public ticket allocations go on sale Wednesday 11 October. All information for ticketing and everything in between can be found at Pitch's official website HERE. Scope the full lineup below.
A short recap of Pitch Music & Arts 2017, thank you to all of our attendees for making the inaugural event so special.Stay aligned, register for 2018 here: http://pitchfestival.com.au/2018

Posted by Pitch Music & Arts on Tuesday, 11 April 2017
Pitch Music & Arts Festival Lineup Announcement
ALTA (Live) (AUS)
Avalon Emerson (USA)
Ben UFO (ENG)
Bicep (Live) (IRE)
The Black Madonna (USA)
Booka Shade (Live) (GER)
Call Super (ENG)
CC:DISCO! (AUS)
Cinthie (GER)
DJ EZ (ENG)
DJ Tennis (ITA)
Eelke Kleijn (NL)
Fantastic Man (AUS)
Floating Points (Live) (ENG)
Fortunes. (Live) (AUS)
Function (USA)
Giorgio Gigli (ITA)
GL (Live) (AUS)
HOSH (GER)
Haiku Hands (Live) (AUS)
Heidi (CAN)
HVOB (Live) (AT)
Kate Miller (AUS)
Kim Ann Foxman (USA)
Kllo (Live) (AUS)
Kornél Kovács (SWE)
Len Faki (GER)
Maceo Plex (USA)
Mano Le Tough (IRE)
Marcel Dettmann (GER)
Marvin & Guy (ITA)
Mike Callander (AUS)
Moodymann (USA)
Motor City Drum Ensemble (GER)
Mount Kimbie (Live) (ENG)
Nite Fleit (AUS)
Octo Octa (Live) (USA)
Or:La (UK)
Rodriguez Jr. (Live) (FR)
Seth Troxler (USA)
Sonja Moonear (SUI)
Sven Väth (GER)
Tom Trago (NL)
Tornado Wallace (AUS)
Wax'o Dystopio (AUS)
Willaris. K (Live)