The Brooding Darkness Of Two People Remains Ever-Present On 'Something To Talk About'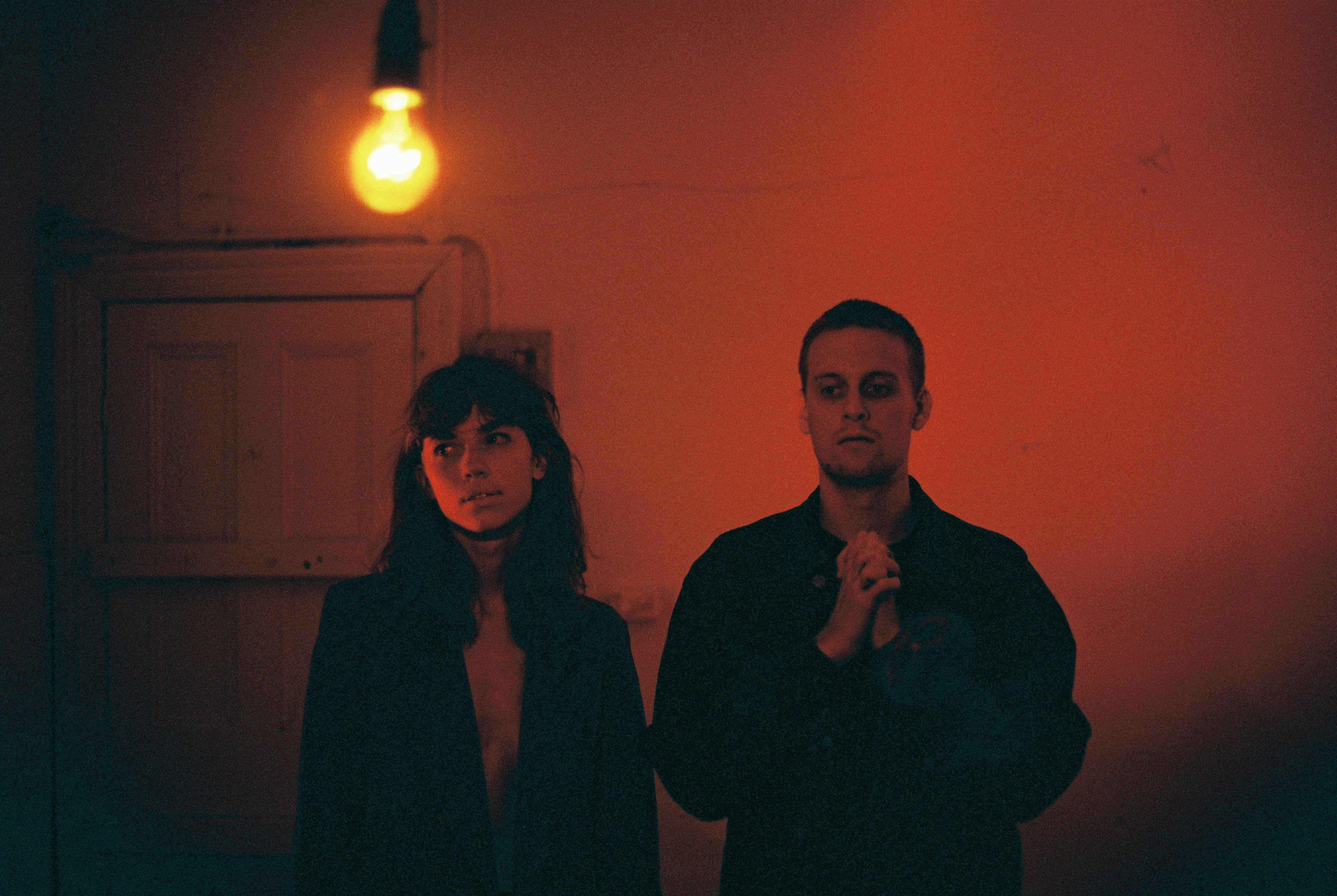 Melbourne's Two People are on the verge of greatness. Something To Talk about is the duo's new single, following from their perfect I'm Tied, To You—which we named one of the best tracks of 2018.
Their atmospheric approach to songwriting and production still reigns king on this new outing. Setting the mood right, the single isn't as forward or hook-driven as their previous single. However, Something To Talk About shows the more ominous, flipped side of Two People. Their expansive, living and breathing pop music pulses into areas unknown.
Appearing muffled and distant for the first 30 seconds of the track, Two People embrace you in entirely different ways. Your connection with them isn't meant to be instant, rather contemplative and unfamiliar. Not quite considered electronic music but neither swaying to one side or the other, Two People carve a fragile and frustrated crevice of their own musical journey.
Performing their debut performance at last month's Splendour in the Grass, they played to bustling Tiny Dancer audience. Forming into a three-piece on stage with a drummer, it showed a virtuosic viewpoint into the group's shrouded and often mysterious vibe. They performed an elongated version of previous single, I'm Tired, To You, which saw the biggest bout of experimentation. It They've since played at the Good Manners-curated Seasons showcase.
Catch Two People at the prestigious BIGSOUND showcase in September. Stream Something To Talk About below.