Graham Moes & the Petrichor Smashes The Worlds Of Work & Play Together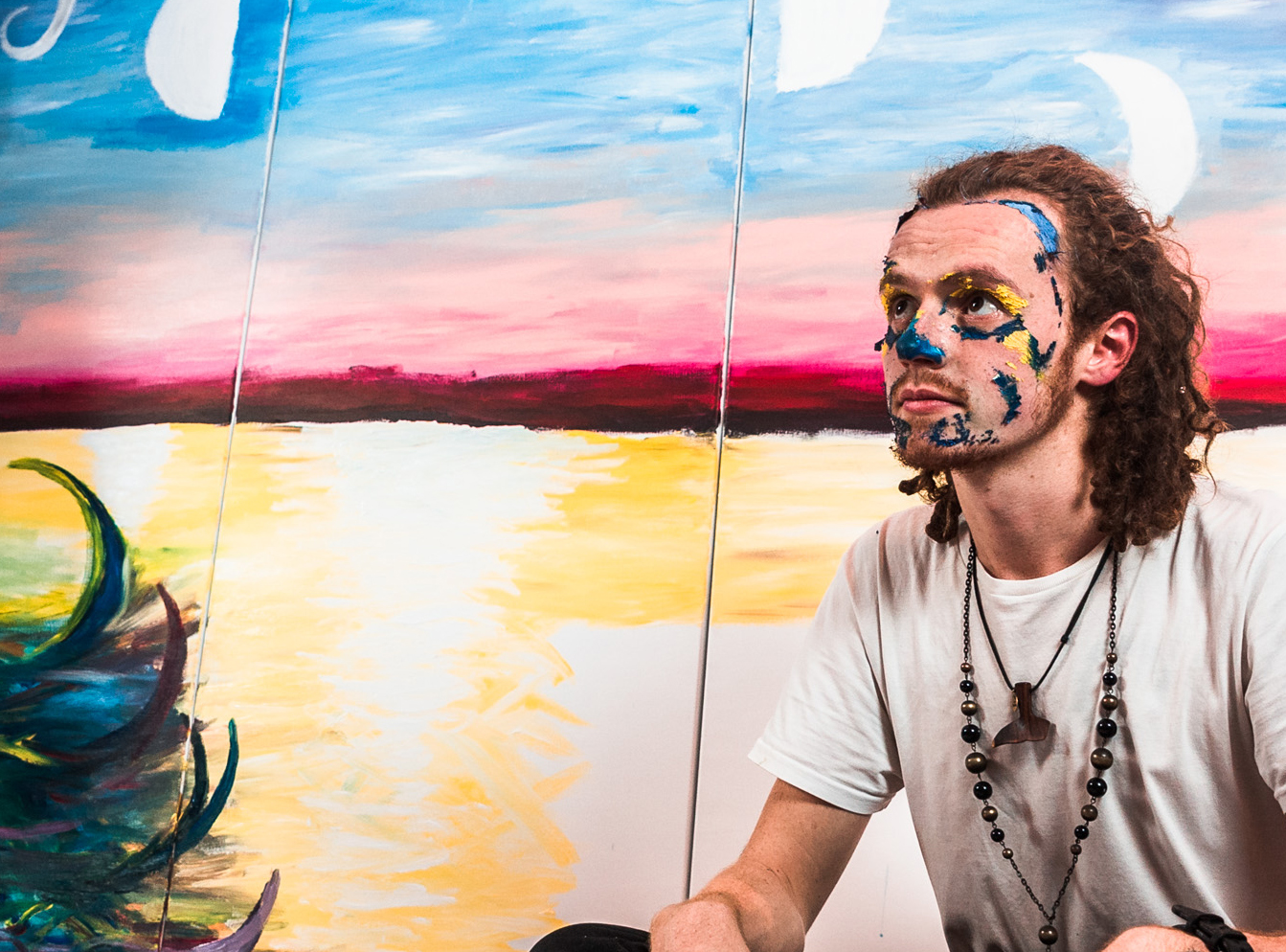 Having built an incredible foundation of roots, folk and rock music, Graham Moes has now added some extra oomph to his project with the addition of a six-piece band, calling themselves the Petrichor. With these newly added members, Moes has revealed his incredible new video for Heartwork along with an intimate run of east coast dates.
Heartwork contains some effortlessly infectious grooves that bury deep under the skin. Thanks to three-piece horn section, care of the Petrichor, Moes' upbeat goodness now delivers a whole new undercurrent of intricacy and musical pleasure that had only previously been touched on in his previous work. Now fully fleshed out to its ultimate potential, Moes' Heartwork is a dynamic leader in roots and funk music that aims to shed the negative and replace with positivity.
The film clip, brilliantly filmed and edited by Zach Finlayson, incorporates Heartwork into its true meaning—acting as a play on words of "hardwork" and "artwork". Time lapsing the amazing process of artist Eleanor  Brimblecombe designing, painting and crafting the single's cover art, the video is a working, living counterpart to the track. As the track rambles on, some members of Graham Moes' band, the Petrichor, end up getting a brush of artistry from Brimblecombe in the process—further adding to the creative spark that lights Moes' brand of ramshackling folk-rock music.
Additionally, Moes tries to elaborate a message of today's society being too bogged down in work and not having enough time for themselves—in other words, all work and no play. Moes' appreciation of this concept has seeped into his whole career whereby being a working musician means combining his love and passion with his work; music. In Heartwork's video, Moes combines the two, again, and attempts to ask the world to perhaps slow down and take it all in.
Fanging to see what Graham Moes is all about with his full live band? Best catch him when he performs up-and-down the east coast this August and September with his Heartwork single launch show happening this Thursday at Brisbane's The Bearded Lady. Scope the full list of dates below including the wicked new clip for Heartwork.
Graham Moes & The Petrichor Live Dates
THURS 24 AUG
The Bearded Lady, Brisbane
SUN 10 SEPT
Hotel Brunswick, Brunswick Heads
SAT 23 SEPT
The Treehouse, Byron Bay