The Wombats Drop A Spicy Lemon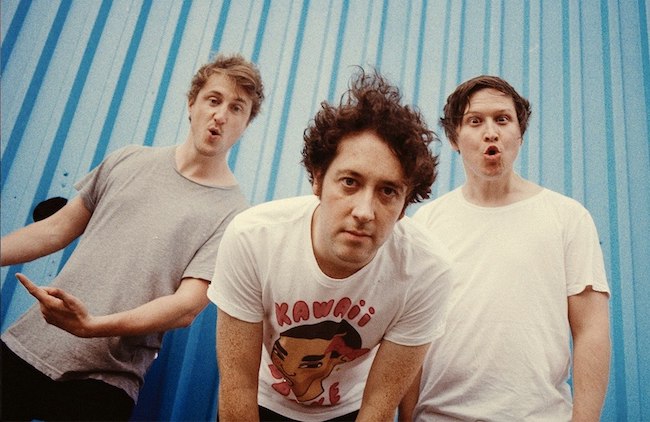 British Indie rock veterans The Wombats are back with one of their shortest break between releases! Announcing their upcoming fourth album, the band dropped their first single from the album to hungry fans! The trio have done like the residents of Shelbyville, and dropped some lemony hits!
Lemon To A Knife Fight is the first track from "Beautiful People Will Ruin Your Life", an album that the band are describing as being about "…trying to live an adult life, and failing."
The track has a more paired-back feeling than a lot of the band's more recent releases, but it still carries the signature wordplay, wit and catchiness that have made The Wombats one of the biggest outfits to come from the mid-2000s indie explosion.
It opens with a hollowed-out guitar sound that would be more familiar to fans of their first album "Tales of Girls and Boys and Marsupials", however it feels a lot more under-produced and melancholy. Following on, the track builds with a basic drum beat and bass line, but as with any Wombats release, the song shines with its layered vocals and harmonies.
Frontman and guitarist Matthew Murphy has a knack for crafting catchy vocal hooks that bring you in for the chorus, and Lemon To A Knife Fight doesn't disappoint, and the titular line will be burnt into your brain after the first listening.
Elements from older songs like Sex and Question Marks or Pink Lemonade from their previous album, "Glitterbug" shine through, and the track feels like a natural extension to the band's sound, especially with its more mature and downbeat vibe.
For those that aren't as brushed up on their Wombats work, the band came together in 2003, and shot to indie-rock popularity in 2007 with their debut album. Since then, they've developed a more electronic based sound, but if this first single is any clue, the new album could be going back to their guitar-bass-drum roots.
Check out the single below!