Austen Is The Leading Face Of Pop With 'Anthem'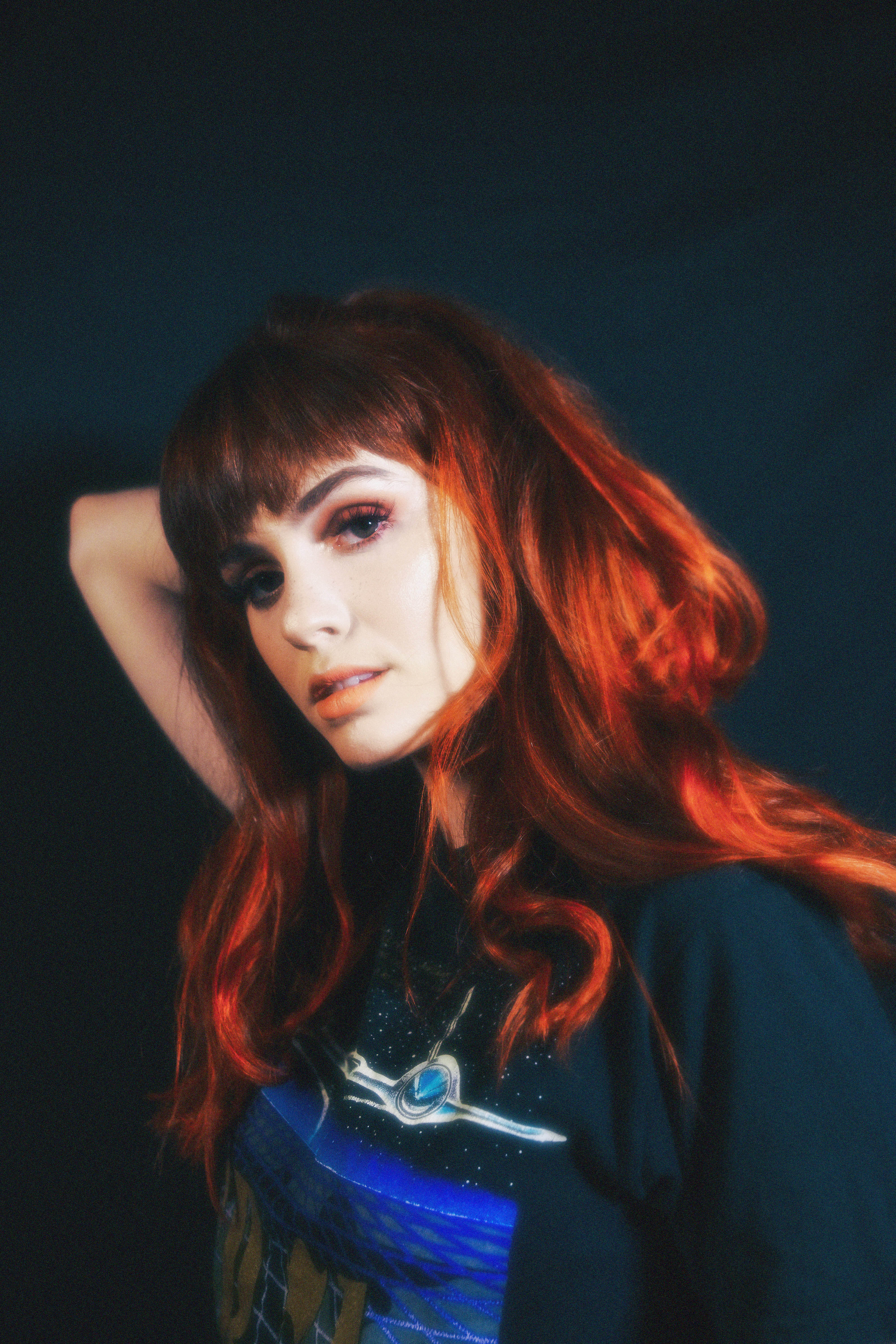 Austen is the leading face of electronic pop in Australia. From humble beginnings, she's slowly, yet very surely, risen to absolute fame. Anthem is just that—her opus piece that signals who she is and why she's making music.
Following up on last year's sultry riser, Too High To Cry, her latest track still dwells within the more melodramatic temperatures of alt-pop. Her voice, however, stands obliquely strong, which sits against a dimly-lit backdrop of synthesised pop booms. Austen's presence is commanding and dominant, more so than it's ever been before.
RELATED: Billy Fox swerves through soul, RnB and electronica on his new single. Stream HERE.'
Having a skewed view on regular pop romance tracks, Austen explains that we should embrace the weirder parts of each other to be compatible.
"Anthem is about how a relationship is mainly just finding someone who's messed up parts fit well with your own," explains Austen.
It hasn't been too long between drinks for Austen, as just last month she featured on the bouncy dance track from Dugong Jr, Holding On. Recently, she also appeared at last year's BIGSOUND and impressed both fans and industry folk alike.
Austen will hit the road this March and April with shows in Brisbane, Melbourne, Sydney, Wollongong and Newcastle. Catch the Austen wave early and stream Anthem below.
Austen Live Dates
SAT 30 MAR
Curious Music Festival, Brisbane
THURS 18 APR
North Gong Hotel, Wollongong
SAT 20 APR
Vic on the Park Hotel, Sydney
SUN 21 APR
Cambo Warehouse, Newcastle
SAT 27 APR
The Espy, Melbourne