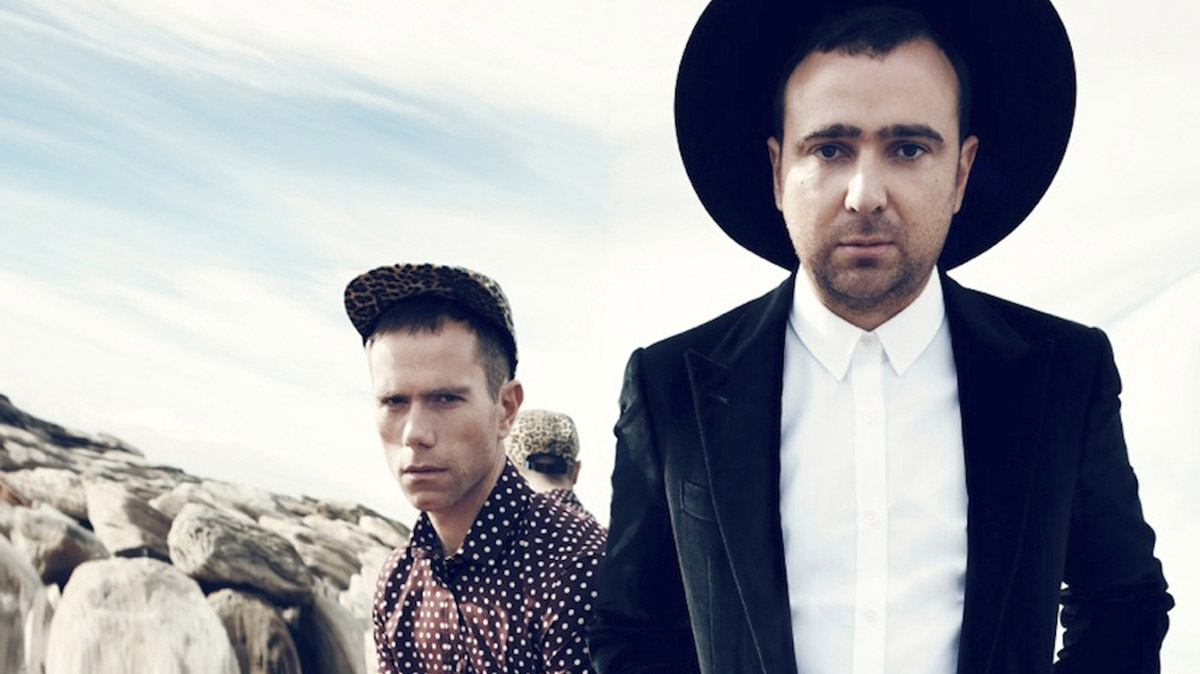 Tomorrow, The Presets release 'HI VIZ'—their long-awaited, heavily anticipated fourth studio album and their first in five years. In preparation for its release, we've run through some quintessential tracks to examine The Presets' ambitious musical path.
Drip feeding singles and teasing fans for months, 'HI VIZ' appears to be the band's opus collection of songs. Tackling techno, rave and even hints of gospel all at once, this new album will be a wild ride and something the band have been attempting to create their entire career. Early singles such as Downtown Shutdown, 14u+14Me and Do What You Want appear frenzied, skewed and disproportionate to their back catalogue. Introducing a wild cacophony of sounds and beats, 'HI VIZ' separates the weak from the unworthy.
From the early rock-influenced EP moments of Cookie, to the patient electro drawl of Youth In Trouble, The Presets have been everywhere all at once and back again. 'Apocalypso', their breakout record—which just celebrated its 10th anniversary—spawned incredible, shapeshifting pop-house numbers such as Together, Eucalyptus and Talk Like That.
To celebrate the ultimate fever of 'HI VIZ', we've collated some of the best and most diverse tracks from The Presets—a collated playlist of their back catalogue to emphasis just why this band is so masterful and how they got to where they are now.
The Presets will be on tour soon behind the new album. See those dates below.
The Presets Live Dates
WED 13 JUNE
Metro Fremantle, Perth
FRI 15 JUNE
Thebarton Theatre, Adelaide
SAT 16 JUNE
Forum Theatre, Melbourne – SOLD OUT
SUN 17 JUNE
Forum Theatre, Melbourne
THU 21 JUNE
UC Refectory, Canberra
FRI 22 JUNE
Waves, Wollongong
SAT 23 JUNE
Enmore Theatre, Sydney
WED 27 JUNE
Tivoli, Brisbane
FRI 29 JUNE
NightQuarter, Gold Coast (GA/18+)
TICKETS