Fletcher Pilon's 'Thoughts' EP Is An Impressive Showcase Of Folk Freedom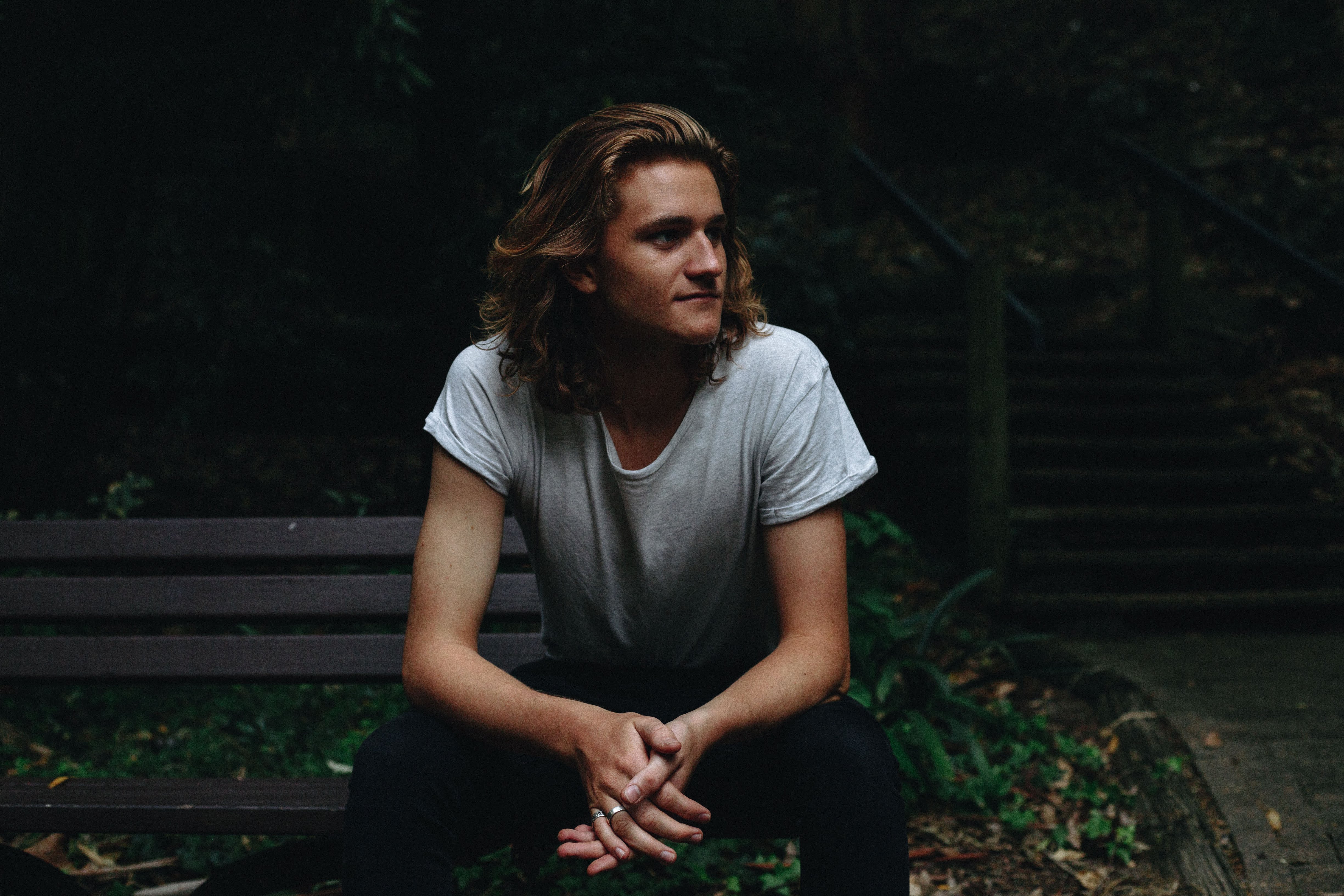 There's been an huge crop of amazing, young talent coming through the radar at the moment. From the blues-folk oddities of Jack Shannon to DVNA's impressive grasp on pop and even Doolie making classy alt-pop look so easy, there's no shortage of awesome artists coming through the fold. Fletcher Pilon is another name in the book who, at the early age of 18, makes exquisite music that's overburdened with potential.
'Thoughts' is Fletcher Pilon's new EP and accelerates the artist's future ten-fold. Taking what he's learnt from his early rise on 'Australia's Got Talent', the teenager has instead formed a brooding range of rock songs that flow perfectly into each other. Paperback, the EP's opener, is the apex example of this—a building, patient track that tests the musician's abilities and crashes into an impressive coda.
RELATED: We spoke to Squaring Circles about introversion, anonymity and the journey of their debut album. Read HERE.
Throughout the EP, Fletcher Pilon expresses freedom—from his liberating lyrics to his electrifying guitar tones. Each track showcases the singer-songwriter's talents in a unique way—All Out, for example, is a drawling and elongated fissure that pays off in droves at its climatic and cinematic ending. Letters is the EP's highlight—a cacophonous, dimly-lit folk track that uses his vocals as the main instrument.
You might recognise his name or his face as Fletcher won 2016's 'Australia's Got Talent' and immediately signed to Sony with the release of Water the following year. After some reconciliation and writing time in America, he's gone independent and released his opus EP, 'Thoughts'.
Fletcher Pilon has a row of three days this April and May, including big stops in Melbourne and Sydney. See the dates below and stream Thoughts.
Fletcher Pilon Live Dates
SUN 21 APR
Seaview Tavern, Woolgoolga
FRI 3 MAY
Some Velvet Morning, Melbourne
SUN 5 MAY
The Newsagency, Sydney