KEWL's Tobias Willis Talks About Melbourne's "inclusivity and creativity" In 'Now Sound' Documentary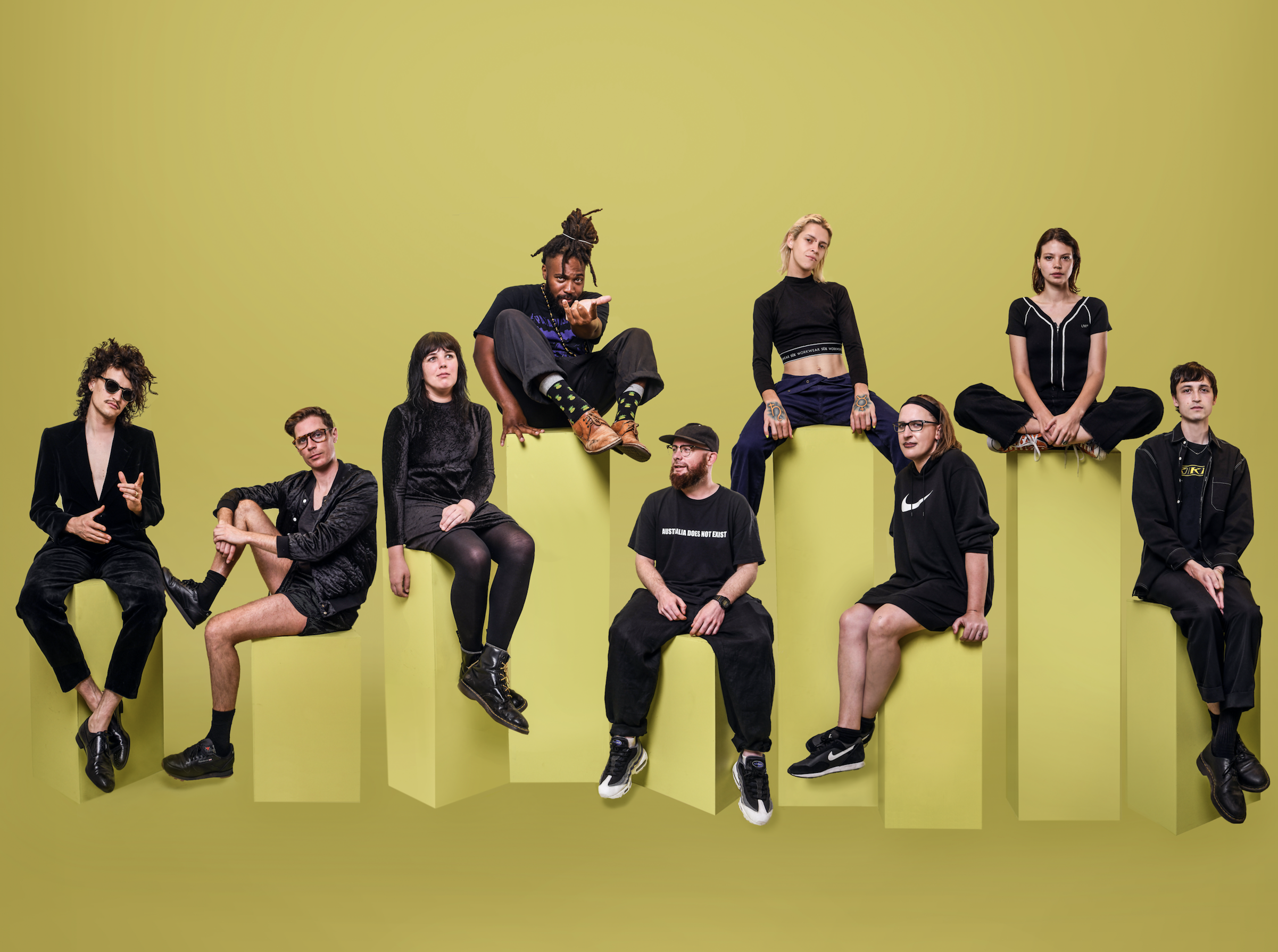 Melbourne has always been revered by the greater Australian music scene for its sense of community and comradery. The city has birthed some of the most progressive and sonically inventive music the country has ever seen and, in return, the city's music industry has always been there to nurture it. Other cities have looked to Melbourne to replicate or gain inspiration from to better their own. In the end, it's a failed attempt due to Melbourne's innate uniqueness—being the pinnacle of Australia's creative musical output.
The Melbourne music scene hasn't been without its pitfalls, however. More recently, gentrification, government apprehension and declining financials has resulted in a major loss of venues, festivals and other key platforms which boost the city's music culture.
Enter 'Now Sound': a highly-stylised video documentary and love letter to Melbourne's music scene. Directed by Tobias Willis and produced by Marcus Rimondini, the film was put together by Willis' own studio, KEWL. 'Now Sound' journeys through Melbourne's subsections, genres and key industry players and musicians to get a clearer understanding of the challenges the city faced between 2016 and 2018. As we find out in our in-depth interview with Tobias Willis, the city's ethos of ever-shape shifting cultures, identities and microcosms brings with it a slew of quantifiable pressures, both tangible and ongoing.
RELATED: Squaring Circles discuss their debut album and the introversion and experimentation it developed. Read more HERE.
Firstly, what spurred Tobias to create this film? His background comes from making short films and video clips—including Client Liaison's Off White Limousine, which was nominate for an ARIA. With interchanging interests, creatively, he knew he still had a deep passion for music, which led him to meeting Marcus Rimondini—the Managing Editor of Ripe, a leading Australian music blog—at New York's CMJ in 2015. Sharing a mutual love for Melbourne music, which was featured heavily at that year's festival including Friendships, Sunbeam Sound Machine, Good Morning, The Harpoons and more, the two thought about creating a film around encapsulating their feelings around this kind of music.
In order to clearly articulate their mission statement for the film, they had to decide what they thought Melbourne's ethos is, both about the music and the city in which the music is created, released and performed in.
"To me, it's artists that are trying to challenge the boundaries and push their music and their scene in a different direction," expresses Tobias. "Always aiming a little bit higher than the norm and keeping key values at heart as well as inclusivity and creativity."
"It wouldn't be fair to say that Melbourne's the only place where interesting and amazing artists come from but it certainly allows for a lot of expression."
RELATED: Charlie Collins walks us through her forthcoming debut album HERE.
The film features a huge amount of Melbourne artists including, but not limited to, Courtney Barnett, Jen Cloher, Kllo, Sui Zhen, Simona Castricum, Client Liaison and Saskwatch's Nkechi Anele. These artists express their affiliation with Melbourne and how the scene has either helped or hindered them in one way or another. Through all these interviews, however, there is a constant appreciation and humbled tone for Melbourne. As 'Now Sound' continues to focus on different groups and subcultures of the music scene, one big genre Tobias and Marcus chose to focus on was Melbourne's electronic music scene.
Being of the most respected electronic music scenes in the world, the pair of filmmakers understood its relevance to film's goal—the incredible sense of community and inclusivity. One aspect of the scene they chose to document was the closure of Mercat—one of Melbourne's most famous nightclubs for launching the careers of Sleep D, CC:DISCO, Tornado Wallace and many more.
"Seeing the Mercat close was pretty heart breaking," said Tobias. "We drove past it the other day and it's literally a hole in the ground now. Probably going to be an underground car park or something."
REALATED: We break down the trend of the new Tame Impala music HERE.
Using the Mercat as an example, Tobias mentioned the government's crackdown on licenses. Post-release of the film, Hugs & Kisses has also shut with a few more venues in its wake. Promoters and musicians in the electronic realm have had to resort to other means of getting punters involved by holding unconventional warehouse parties and heavily-tailored, one-day music festivals, which the film touches on including Paradise Music Festival and Meredith Music Festival.
"There's not a lot of venues left and there's definitely no licenses being issued or updated to suit all-night, 24-hour party people, which is a huge part of what in Melbourne was great over this last 10-year period," mentioned Tobias.
After documenting Melbourne's main players such as the community radio stations, the venues, the festivals and industry heads, the conversation always rounded back to how inclusive the scene is. Even speaking to international sensation and online music reviewer, Anthony Fantano, the sense that Melbourne has its own trends in music that are comparatively unique to the rest of the world was exceptionally true. The city allows for complete expression. Tobias recounts one of the interviews he did in the film with Zac Abroms from Vice Royalty, explaining how a group like HABITS could not only emerge from Melbourne, but be completely accepted as the norm.
RELATED: Why Flume's deep experimentation is a good thing. Read HERE.
"A band like HABITS come up and they just belt out new shit and really hectic electronic, gender-queer performance in front of you, it can be pretty, for an outside audience it's like, 'Whoa, where'd this come from?'," mentions Tobias.
The release of 'Now Sound' couldn't come at better time as the Berejiklian Government in New South Wales continues to push back the culture of music festivals and late-night entertainment. The constant threat of having to be under the telescope from the government doesn't place any faith in a developing and world-renowned music scene as Sydney's. With more festivals having to fold including Mountain Sounds Festival and, more recently, the Northern Beaches Music Festival, 'Now Sound' could act as a catalyst to this cultural upheaval. Tobias mentions he feels "helpless," about the situation in NSW, echoing the greater music community not only in the state, but around the country who are feeling the effects of this outlawing.
'Now Sound' is available now on Ozflix to buy or rent. Stream it HERE.