RÜFÜS DU SOL Announce National Tour Behind New Album, 'Solace'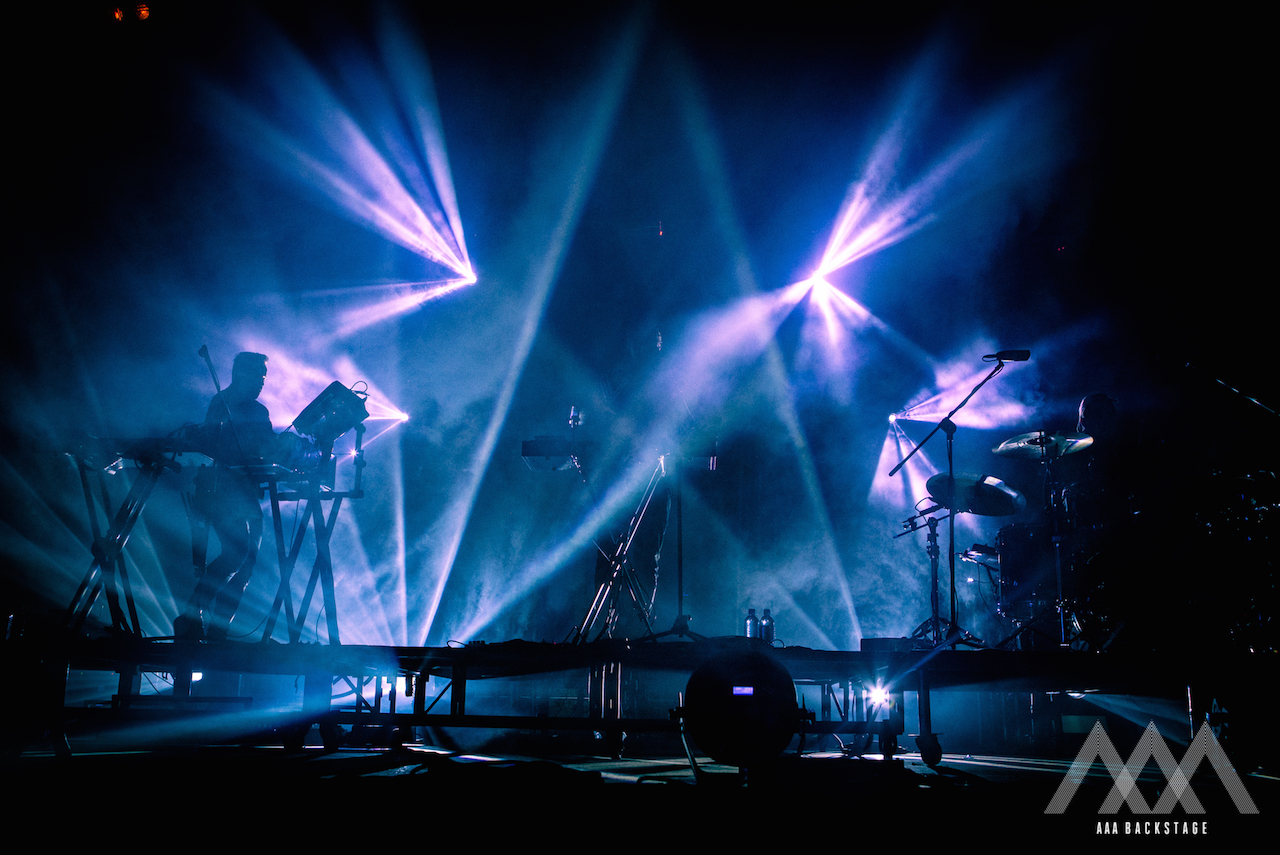 Update 26/10 6.40pm: With tickets literally running out the digital doors, and pre-sales exceeding all expectations, RÜFÜS DU SOL have added a bunch more dates to their 'Solace' national tour after selling out some. Extra shows have been announced in Brisbane, Melbourne and Perth.
Original Post: Just days after releasing their opus, third album 'Solace'—and the first under their new name—RÜFÜS DU SOL have announced their return home this summer for a national tour. They'll play a huge run of shows in some of the biggest venues around the country.
It kicks off with a headlining appearance at Sydney's Field Day—making it their only hometown show on this run—before hitting big venues in Melbourne, Adelaide, Perth, Margaret River and, finally, Brisbane. The 'Solace' tour follows an intensive two-year run behind the previous album, 'Bloom', which saw them playing at Coachella to EXIT in Serbia.
The new show will have a bigger emphasis on more band-oriented moments, spurring on jamming and live improvisation. Band leader Tyrone Lindqvist says:
"This new show has allowed us to be able to take people on an inner journey and to get lost in the depths of Solace. It's the most ambitious live experience we've put together yet," explains Lindqvist.
RELATED: Read our interview with RÜFÜS DU SOL detailing the new album, tour and record label HERE.
Currently, the band are in the middle of a massive USA and Canadian tour. They've since relocated to Los Angeles, which has also sparked the creation of their own label, Rose Avenue. 'Solace' has spawned three incredible singles including No Place, Underwater and Lost In My Mind.
For the die-hard fans out there, you have a chance to win a double pass to any of the band's upcoming shows in your respective city—forever. Only one winner is announced per city, so best get in early to secure your spot for a once in a lifetime moment HERE. General sale goes online from Friday 26 October.
RÜFÜS DU SOL Live Dates
TUES 1 JAN
Field Day, Sydney
THURS 14 FEB
Sidney Myer Music Bowl, Melbourne
FRI 15 FEB
Sidney Myer Music Bowl, Melbourne – SOLD OUT
WED 20 FEB
Adelaide Entertainment Centre, Adelaide
FRI 22 FEB
Fremantle Arts Centre, Perth – SOLD OUT
SAT 23 FEB
Oceans Winery, Margaret River
SUN 24 FEB
Fremantle Arts Centre, Perth
SAT 2 MAR
Riverstage, Brisbane – SOLD OUT
SUN 3 MAR
Riverstage, Brisbane
TICKETS