The Faction Hardest 100 2019 Results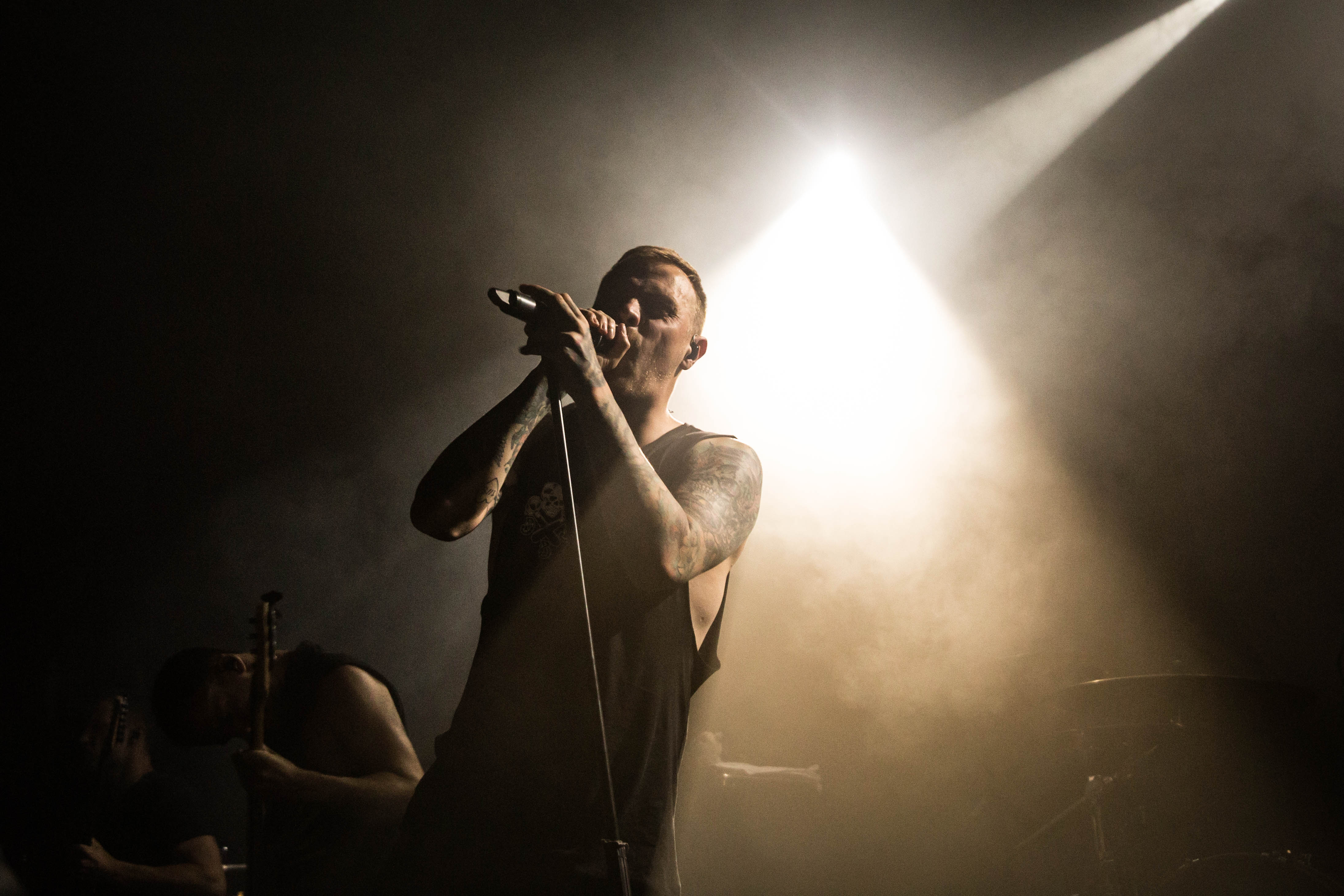 The Faction is Australia's only 24/7 online radio platform with a focus on heavy music—that of punk, metal, hardcore and everything in between. Now in its second year, The Faction's very own take on the Hottest 100, the Hardest 100, happened over the weekend.
Echoing last year's result, UK hardcore favourites Architects again took the top spot with Hereafter! The top 10 for 2019 is mighty healthy with Architects making three appearances including the number one with Hereafter, Doomsday and Royal Beggars. Parkway Drive makes two slots, same with Alpha Wolf.
RELATED: See the results for 4ZZZ's Hot 100 HERE.
Brisbane locals Virtues made it high up the list as well as Ocean Grove. Is there a song that you loved from last year that didn't make the list? Comment below!
See the full 100 list below along with the official Spotify playlist HERE. Like the sound of a neverending heavy metal, punk and hardcore radio station? Stream The Faction HERE all day, every day.
Hardest 100 2019 Results
1. Architects – Hereafter
2. Alpha Wolf – Black Mamba
3. Architects – Doomsday
4. Bring Me The Horizon – Mantra
5. Slipknot – All Out Life
6. Parkway Drive – Wishing Wells
7. Architects – Royal Beggars
8. Alpha Wolf – No Name
9. Parkway Drive – Prey
10. Hellions – Smile
11. Blight – Coward
12. The Daily Chase – Void
13. Serene – Stay Awake
14. Inovo – The Day Is Coming
15. Highview – Simple Life
16. Bring Me The Horizon – Wonderful Life feat. Dani Filth
17. Architects – Holy Hell
18. Elision – Perpetuate
19. Isotopes – Nightmare
20. Architects – Modern Misery
21. Hellions – X
22. The Amity Affliction – Ivy (Doomsday)
23. Parkway Drive – The Void
24. Above, Below – Beyond The Mosaic Garden
25. Void Of Vision – Kill All My Friends
26. Northlane – Vultures
27. Trophy Eyes – You Can Count On Me
28. Gravemind – Lifelike
29. The Gloom In The Corner – Villain
30. Thornhill – Reptile
31. Bad Wolves – Zombie
32. Bring Me The Horizon – Medicine
33. Ocean Grove – Glass Gloss
34. Architects – Death Is Not Defeat
35. Parkway Drive – Absolute Power
36. As I Destruct – A Question Of Faith
37. Atlus – Love
38. Parkway Drive – Shadow Boxing
39. Overpower – Begotten//Forgotten
40. Windwaker – New Infinite
41. Make Them Suffer – 27
42. Virtues – When In Rome
43. Thy Art Is Murder – Death Perception
44. The Amity Affliction – Drag The Lake
45. Cog – The Middle
46. Die In A Dream – Colours
47. Beartooth – Disease
48. Aenon – Prodigal
49. These Four Walls – Over & Over
50. Like Thieves – Never See It Coming
51. Architects – The Seventh Circle
52. Architects – Mortal After All
53. Ghost – Rats
54. Zeolite – Ruination
55. Justice For The Damned – No Brother, No Damned
56. The Plot In You – Feel Nothing
57. All Time Low – Birthday
58. Trophy Eyes – Friday Forever
59. Chelsea Grin – Hostage
60. Sucred – My Paradise
61. Carbon Black – End Of This
62. Beartooth – Bad Listener
63. While She Sleeps – Anti-Social
64. Fever 333 – Burn It
65. Hands Like Houses – Monster
66. Crossfaith – Catastrophe
67. Conform – Blood Eagle
68. Ghost – Dance Macabre
69. Babymetal – Distortion
70. Nautical Mile – Regicide
71. Visioner – Sociopath
72. Reliqa – Hangman
73. Atlus – Insinuate
74. All That Remains – Fuck Love
75. Stand Atlantic – Lavender Bones
76. Falling In Reverse – Losing My Life
77. Seraphic – The Monster Within
78. Zeolite – Plutocracy
79. Lycanthtope – Skin & Bones
80. Dream On Dreamer – Let It In
81. Prophecies – Configuring Realty
82. Chasing Lana – Endless War
83. AFI – Get Dark
84. Artisan – Bliss
85. Dregg – Return Of The Dregg
86. Dead Letter Circus – Armour You Own
87. Lycanthrope – Chapters
88. Avenged Sevenfold – Mad Hatter
89. Bury Tomorrow – Black Flame
90. Disturbed – Are You Ready
91. Grizzlyshark – Game Over
92. Alkaline Trio – Blackbird
93. Carbon Black – Unseen
94. Asking Alexandria – Alone In A Room
95. AFI – Trash Bay
96. Kaskeid – Elysian
97. Between You & Me – Dakota
98. Lost Without Life – Repressed
99. Hands Like Houses – Overthinking
100. Parkway Drive – I Hope You Rot