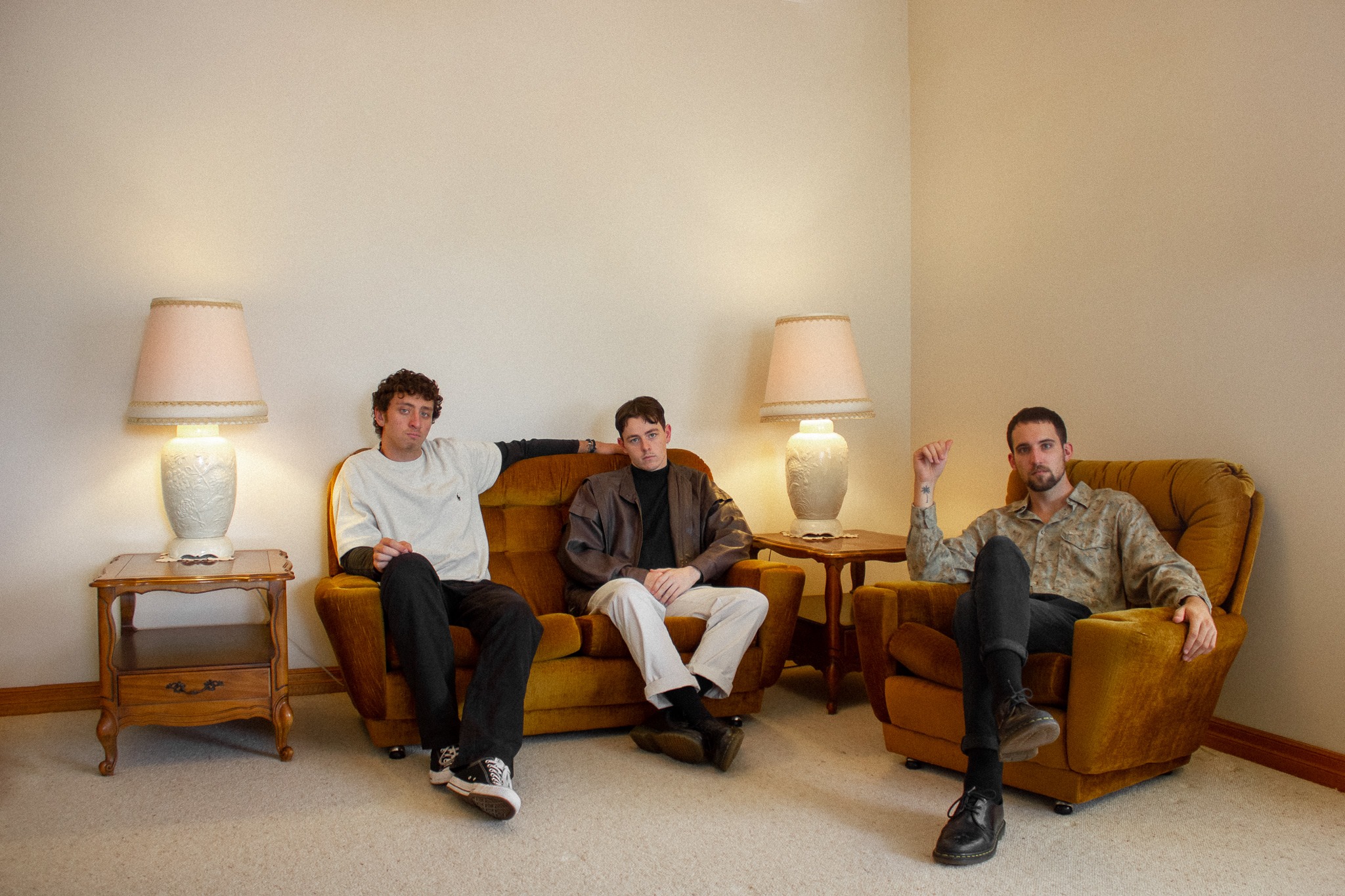 Coming out the gate with one of the best debut EPs in existence, Gold Coast trio, daste, have exceeded all expectations and rivalled their own inspirations. 'Palette' is a cool, calm and collected five-track collection that luxuriates between heady dance floor soul and sparkling indietronica. Already built with previous singles Myself, SOBER and Thinkin' Of, 'Palette' is a complete package from beginning to end.
The group—consisting of Callum, Tyler and Braxton—have exclusively given AAA Backstage a track-by-track run through of the EP in chronological order in which the tracks were written.
Thinkin' Of
Thinkin' Of came about when I showed Cal a little scribble I had made on my iPhone. The real energy it has now came from the first session we had, and it was really all for fun and the daste project became the afterthought. Lyrically, it really dives into the act of being lost in thought and overthinking the decisions that you make.
Overload
Overload was written around the same time as Thinkin' Of but was the last track we finished of the EP. It explores key changes; as we wanted expand the moods possible within a track.

We draw from a lot of modern artists for our sound, but we believe that a lot of our song writing influences come from older music groups such as Electronic Light Orchestra and Pink Floyd. Overload was a bit of a testament to that and we tried to mix a smooth jazzy feel with a squeeze of our own style.
SOBER
SOBER was heavily inspired by some of the music coming out of NZ at the moment from guys like LEISURE and HIGH HØØPS who are creating this very post-modern blend of funk and RnB. The track rests against that constant beat and everything else compliments that core funk in the rhythm. I think it's great as well, because it can relate to many people in so many different ways.
Myself
Myself was a really fun experience to work on and write together. It stays clear in the structure yet pushes boundaries in the sound design. We used the KORG Minilogue for every synth you hear on the track and just kept making layer and layer of wonky tones while trying to have them work together as one. We decided to make this the opening track as the EP transcends from hi-fi to lo-fi.
Palette
The aim of Palette was to try summing all of the songs up in the most quintessential way possible. Once we stumbled across the chord progression we trialled a few different moods and landed on this final trap/RnB feel that best suited the keys. We had the trumpet's melody initially as vocals, and then worked with Andrew Hodges from Donny Love who added his spice to the horns.
daste will be on tour throughout QLD and NSW next month alongside Sydney electro-soul cavalier, Billy Fox. See the full dates below.
daste Live Dates
w/ Billy Fox
THURS 13 JUNE
Greaser, Brisbane
FRI 14 JUNE
Elsewhere, Gold Coast
SAT 15 JUNE
Byron Bay Brewery, Byron Bay
SAT 22 JUNE
Secret Location, Sydney
TICKETS