Confidence Man Continue To Dominate With New Single, 'Better Sit Down Boy'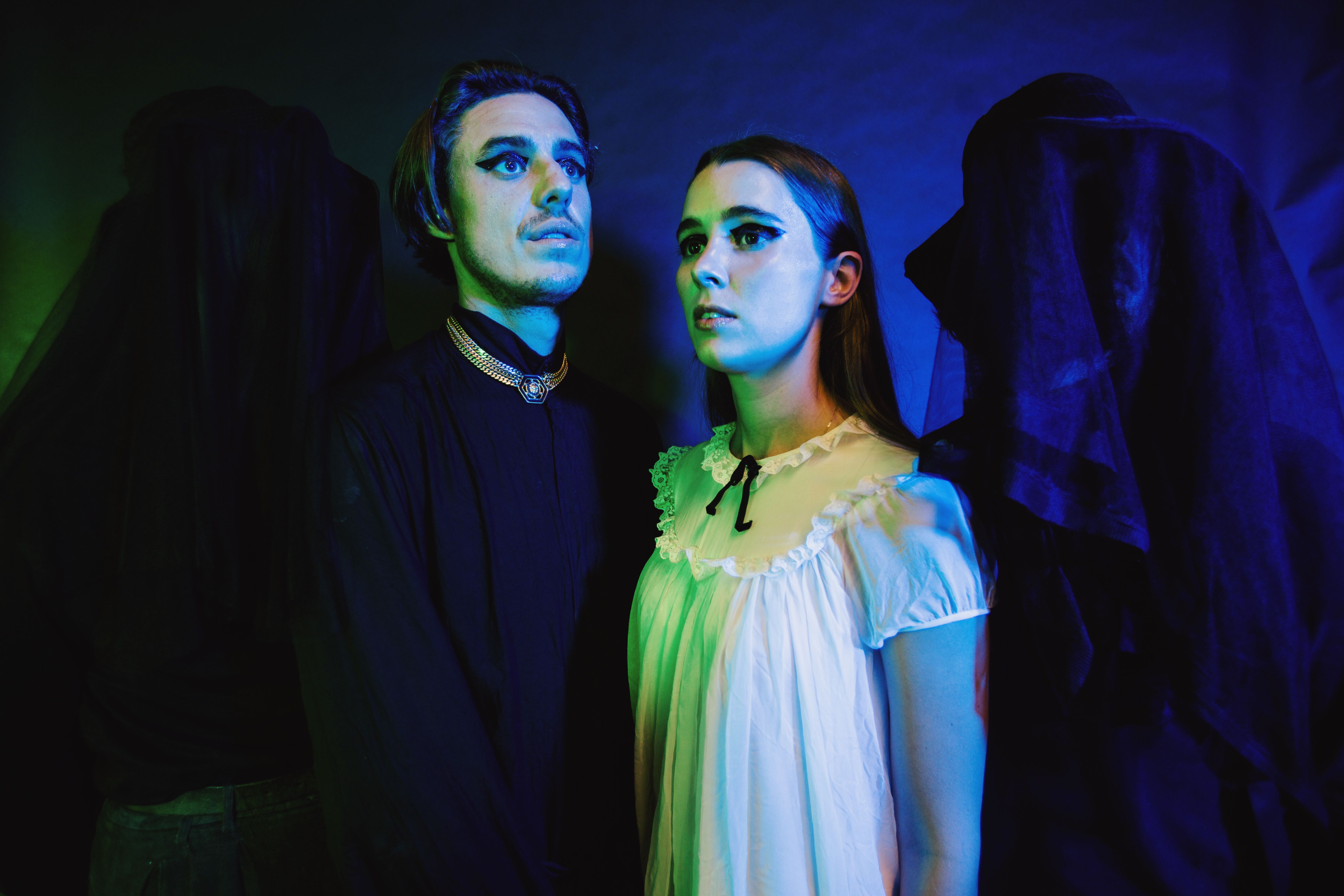 It's been nothing but a smooth ride for enigmatic four-piece, Confidence Man. With extremely killer single, Boyfriend (Repeat) and Bubblegum riding high on radio play across the country and showing their skills to audiences worldwide, the group have now dropped their most infectious single yet including a huge Australian tour.
Better Sit Down Boy furthers to band's melodic skill with it now including some pulsating guitar rhythms added that already down-pat formula of groove-heavy drums. That LCD Soundsystem influence floods back in that with the background of the tune continuing to loop cowbells and melodies after melodies.
About the track, frontwoman, Janet Planet, says Better Sit Down Boy came out from their rural trip to Australia earlier this year:
"This track is one of our favourite songs to come out of the writing trip we did in rural Australia last year. Turns out the best way to write bangers is in a jacuzzi with a fresh margarita."
Confidence Man have also announced a round of shows for the end of the year including three exclusive headline shows across the east coast in some of the biggest venues they've played to date. The band will also be performing as part of Yours & Owls, The Plot and Falls Festival.
Scope the full list of dates below including ticketing information. Stream new single, Better Sit Down Boy, below, too.
Confidence Man Live Dates
SUN 1 OCT
Yours & Owls Festival, Wollongong
FRI 3 NOV
Oxford Art Factory, Sydney
MON 6 NOV
Croxton Bandroom, Melbourne
FRI 17 NOV
The Triffid, Brisbane
SAT 18 NOV
The Plot, Parramatta
THUR 28 DEC
Falls Festival, Lorne
FRI 29 DEC
Falls Festival, Marion Bay
SUN 31 DEC
Falls Festival, Byron Bay
SAT 6 JAN
Falls Festival, Perth
TICKETS