San Mei & Amy Shark Sweep 2019 Gold Coast Music Awards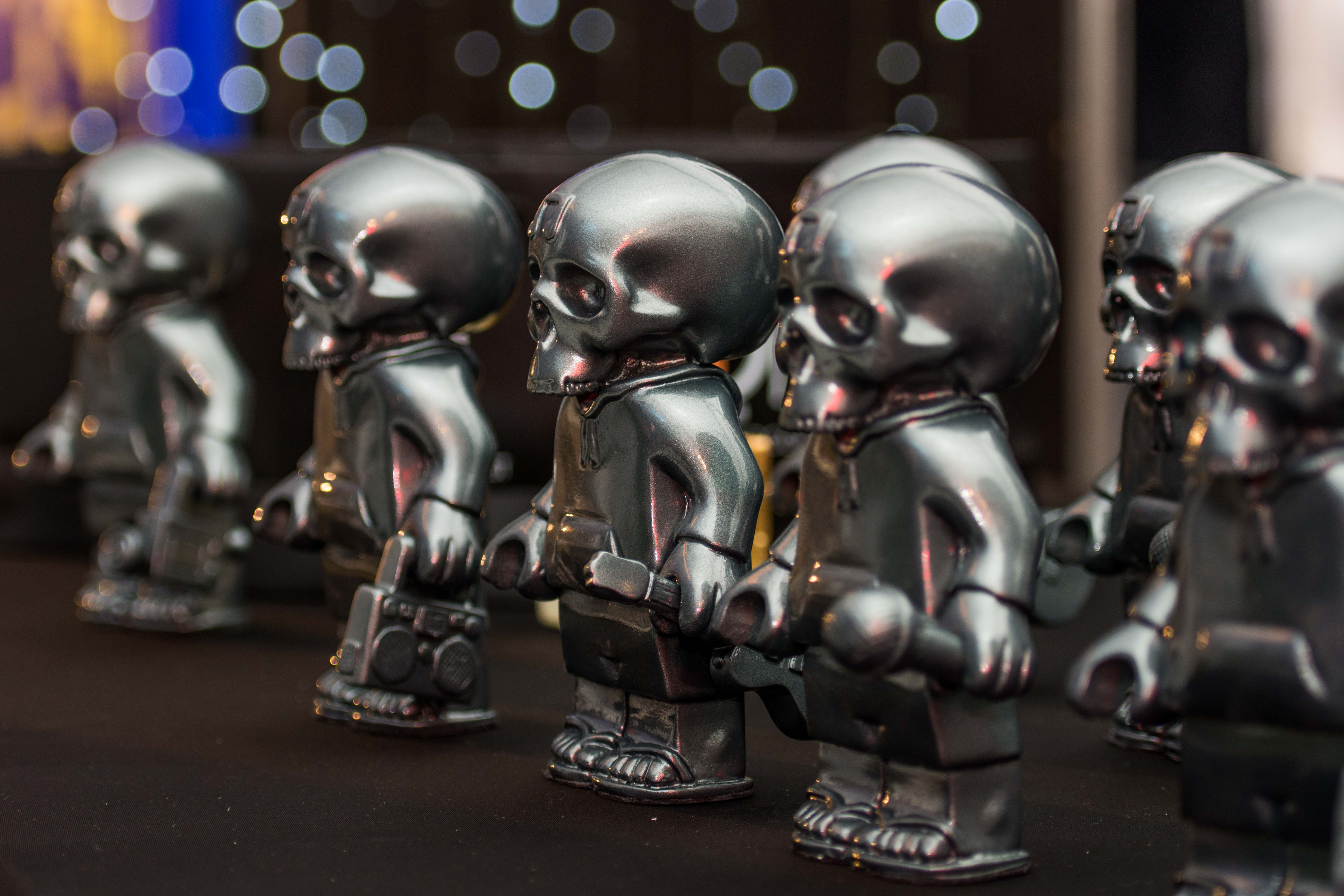 Now in its fifth year, the Gold Coast Music Awards has far outgrown its humble, warehouse-stationed roots. Yet again rolling out on Surfers Paradise beach, the red carpet welcomed local Gold Coast musicians of all genres and backgrounds with Amy Shark and San Mei taking home the biggest and most trophies.
Shark was the recipient of the very first Hall of Fame inductee and walked away with the three biggest awards, Artist of the Year, Release of the Year and Live Act of the Year, which all came behind her landmark, debut album, 'Love Monster'. While Amy Shark wasn't present at the award ceremony, she thanked her hometown crowd with esteem and humbleness for the honour of winning these trophies.
San Mei was another act who, deservedly, walked away with two awards, Breakout Artist of the Year and Song of the Year. The artist, who recently attended the prestigious SXSW festival in Austin, Texas was gobsmacked to win either award. San Mei also performed a killer set later that night on the adjacent stage.
There was a couple of new additions to the ever-growing list of winners this year, including YT DiNGO who took the Video of the Year award for his absolutely incredible video, 'Shipwrecked'. He was up against big competition including Tesla Cøils. The Gold Coast's newest venue, Vinnies Dive, took Venue of the Year, while Wolfmother keyboard player and acclaimed multi-instrumentalist, Ian Peres won the newly introduced Musician Of The Year award.
Gold Coast Music Awards director, Samantha Morris said, "Our 2019 Award winners and finalists are a true testament to the creative gold that continues to grow and emerge from this city.
"It was such a close call for the judges in many of the categories. Amy Shark, San Mei, Ian Peres and YT DiNGO are all very deserving winners and we're especially thrilled to announce that Amy will be the very first artist to be inducted into the Gold Coast Music Hall of Fame."
Hall of Fame Inductee
Amy Shark
Artist of the Year
Amy Shark
Breakout Artist of the Year
San Mei
Live Act of the Year
Amy Shark
Musician of the Year
Ian Peres
Release of the Year
Amy Shark – 'Love Monster'
Song of the Year
San Mei – 'Wonder'
Venue of the Year
Vinnies Dive
Video of the Year
YT DiNGO – 'Shipwrecked'
People's Choice Award
ELSKA