DZ Deathrays Employ Trials, Briggs & Jesswar To Remix 'Afterglow' Into 'Front Row Hustle'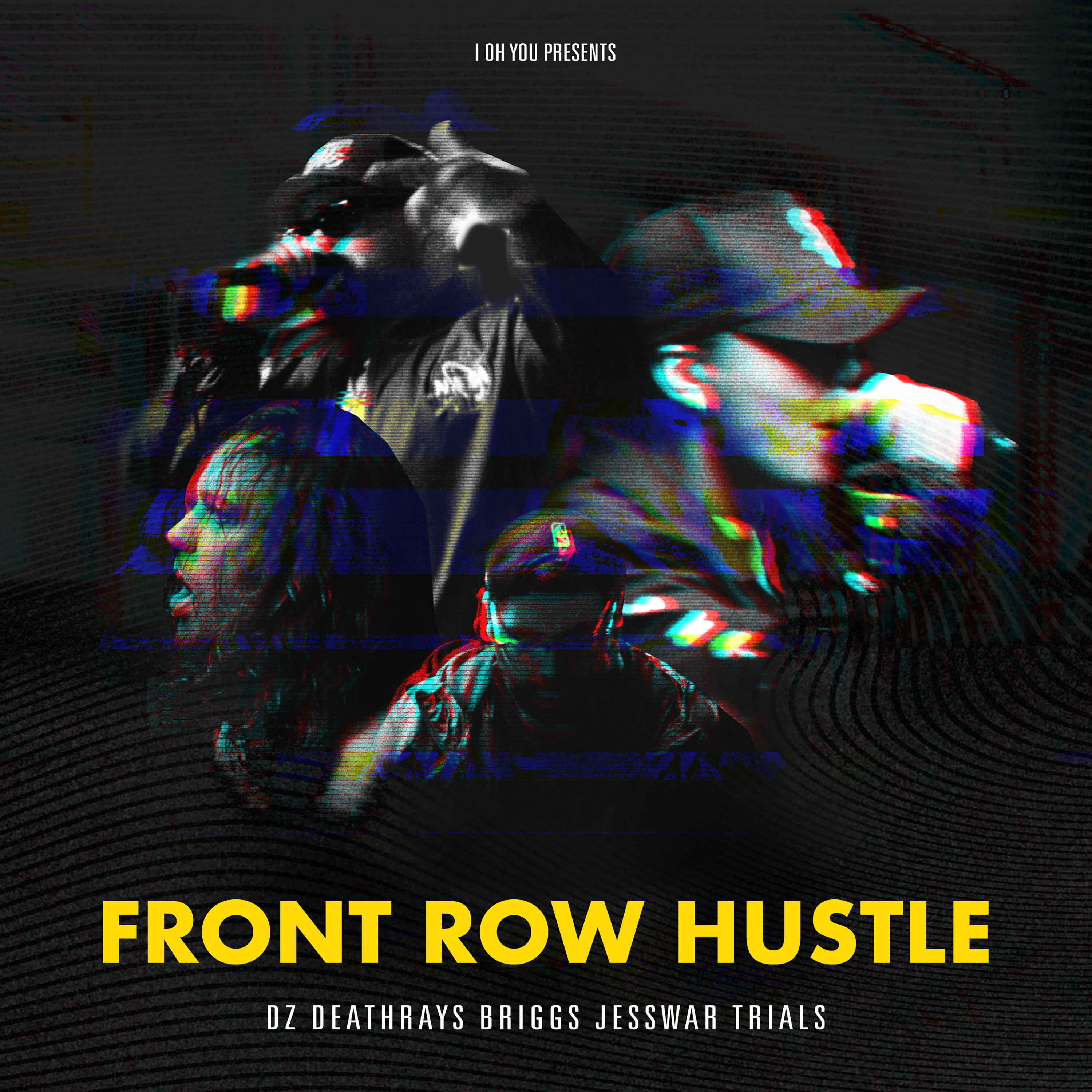 It's set to be the biggest collaboration of the year. DZ Deathrays have found new sonic light with three heavyweights in hip-hop from Jesswar, Trials and Briggs. Front Row Hustle is the explosive new track from the pairing and impressively joins all party's talents.
The song is in a constant state of flux. Using DZ Deathrays' Afterglow as the basis—a highlight from last year's 'Bloody Lovely'—the song kicks off with a couple of bars from Jesswar before launching into the guitar crush from the thrash trio. Briggs' verse doesn't add too much to the mix but is more than welcome. Needless to say Jesswar is the star of this new remix. The added drumming flourish and synth work makes the song punch even harder than it originally did.
RELATED: Need some more noise? Try Party Dozen on for size HERE.
"I kept all the grunt from the guitars and went to work with some 808's, synths and a couple of crusty drum breaks. Add the 1/2 KO combo of Briggs + Jesswar to the mix and now I look like I been chewing on lemons all day," explains Trails.
DZ Deathrays recently shared news of their forthcoming fourth studio album, which is reportedly due for release this year. The now trio are exploring new sounds—akin to the heavy synths found on their debut album—and will have features from The Presets and The Bronx.
DZ Deathrays are smack bang in the middle of a huge regional tour with heaps of dates remaining. See the full list below and stream Front Row Hustle below.
DZ Deathrays Live Dates
THURS 7 MAR
Edge Hill Tavern, Cairns
FRI 8 MAR
Dalrymple Hotel, Townsville
SAT 9 MAR
Magnums Hotel, Airlie Beach
THURS 14 MAR
The Wharf, Mooloolaba
FRI 15 MAR
The Mills Precinct, Toowoomba
SAT 16 MAR
The Northern, Byron Bay
FRI 22 MAR
Garden Party, Wollongong
SAT 23 MAR
UC Refectory, Canberra
FRI 29 MAR
Newcastle Uni, Newcastle
SAT 30 MAR
Entrance Leagues Club, Central Coast
SUN 31 MAR
Northern Beaches PCYC, Dee Why
THURS 4 APR
Beer Deluxe, Albury
FRI 5 APR
The Pier, Frankston
SAT 6 APR
Torquay Hotel, Torquay
SUN 7 APR
The Whalers Hotel, Warrnambool
WED 10 APR
Sooki Lounge, Belgrave
THURS 11 APR
The Tap House, Bendigo
TICKETS