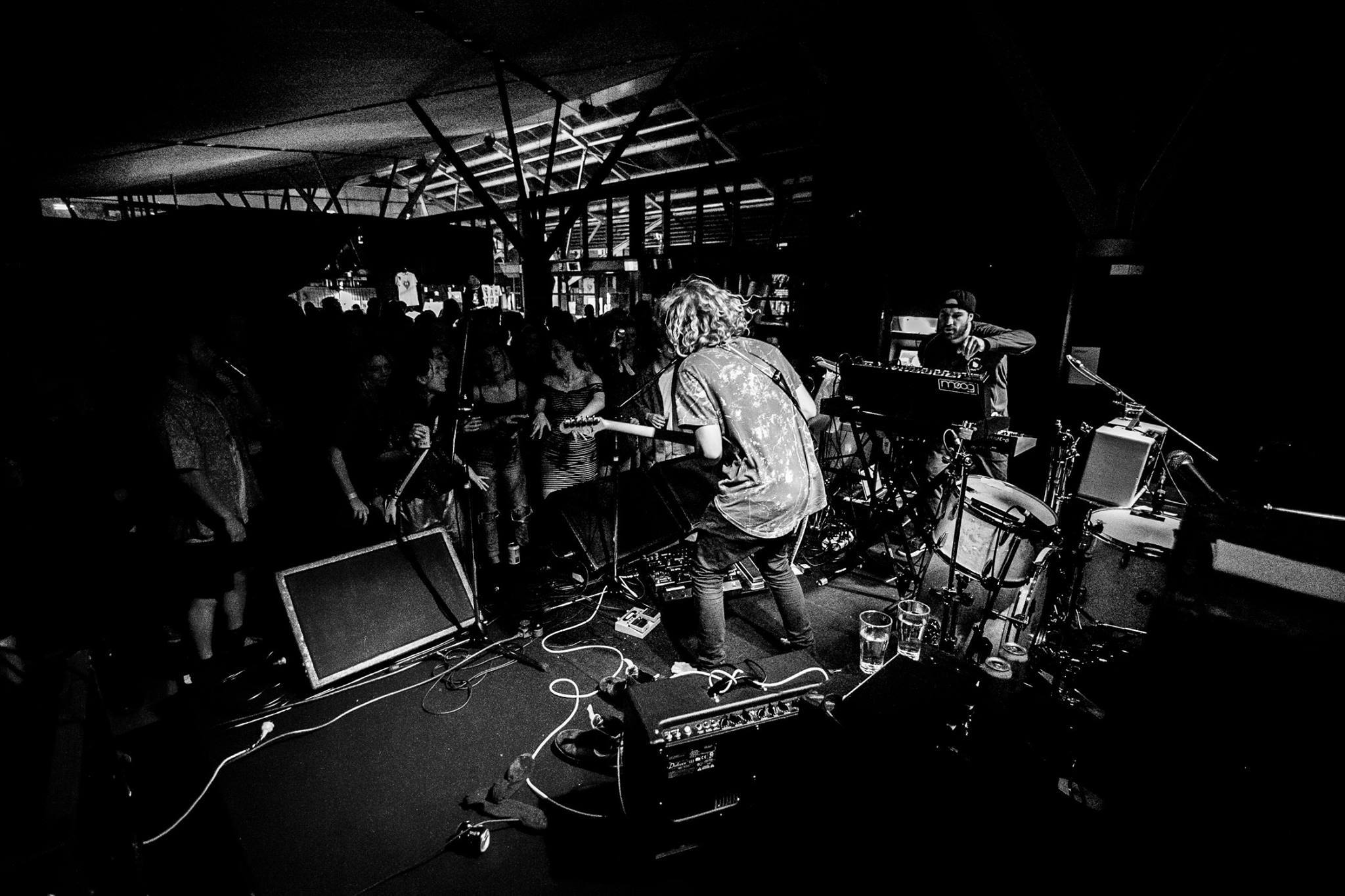 We here at AAA Backstage have been gushing about Nocturnal Tapes for the past year so for those who've been out of the loop, here's a brief rundown. The dance-psych duo of Yamba, who's toured with Luke Million, and released their acclaimed 'Visions IV' EP, have been the definition of "crushing it". Before the year's out, they have a few more gigs in them—including GD FRNDS' showcase on the Gold Coast. We spoke with Nocturnal Tapes about geeking out on gear, sharing the stage with the lord of synthwave and what lies ahead.
Nocturnal Tapes have had a huge year this year with the release of your new EP 'Visions IV'. How long were you working on the EP?
Close My Eyes had actually been in our live show pretty much since we played our first show but the rest were just ideas that we had kicking around. We spent a couple months working on them when we could on the road but it was really a three week period in winter that we went to town on it and got everything finished. We felt like we put it together quite quickly back then but with everything we've learnt in the last six months it just feels like we are working much faster now and we're really excited to get some of the new stuff that we have been working on out!
What was it like to tour alongside Luke Million?
In one word: amazing. His live show is out of control, we were definetly taking notes on his stage presence, preparation and performance. He's a true professional and all round nice guy. Flying to the major cities and getting the opportunity to play some of the awesome venues like Howler, Fat Controller and Black Bear Lodge was a highlight. We are back at Black Bear Lodge December 15 for Rare Finds' Brisbane 1st Birthday. We also had the pleasure of touring with the amazing Mookhi on the same tour which was really cool to see another perspective of performing electronic music live.
Did you guys and Luke nerd out backstage deep in synth chat?
Yeah there were some pretty 'techy' conversations going on pre- and post-shows. He's now using 2 Roland JDXA Keyboard synths which sound super powerful. We spoke about the Oberheim 2 voice Pro which I'd love to have a play with, our Sequential Prophet 6 and how it compares to the original Prophet 5 as well as his Yamaha DX7 which he has high praise for. But, yes many more conversations were had…
What is the craziest thing you guys have witnessed so far at a live show with your massive tour schedule this year?
As much as I'd like to talk about one of the weird, hilarious or obscene things we've seen this year I'd have to say the craziest thing is actually just seeing people whom we've never met singing along at the shows, and not just melody's but they know all the words as well! It's a pretty crazy feeling.
What should we expect at your up coming show on the Gold Coast?
We feel the new set has a real nice flow after a reshuffle, new intro and some new transitional material. We like to sample some musical legends in these transitions so keep an ear out for that. We've also got plenty of extended jams including the tracks off the EP which are some of our favourite parts of the set to play and gives people who already know the songs something new to hear live. You will hear something unreleased as well.
What have you guys got planned for the new year? New music? More touring?
Yes we've been busy writing both at home in Yamba and on the road between shows. We're super excited to release new music in the new year. February will see us back on the road after a short break but we never stop working on tunes. It's addictive.
Nocturnal Tapes play GD FRNDS' showcase alongside Slowcoaching, Høt Coffee, DiskoDisco and Machine Club—Saturday 16 December at Miami Shark Bar, Gold Coast. Tickets available HERE.
Nocturnal Tapes Live Dates
FRI 15 DEC
Black Bear Lodge, Brisbane
SAT 16 DEC
Miami Shark Bar, Gold Coast
TICKETS