Album Review: Primitive Calculators 'On Drugs'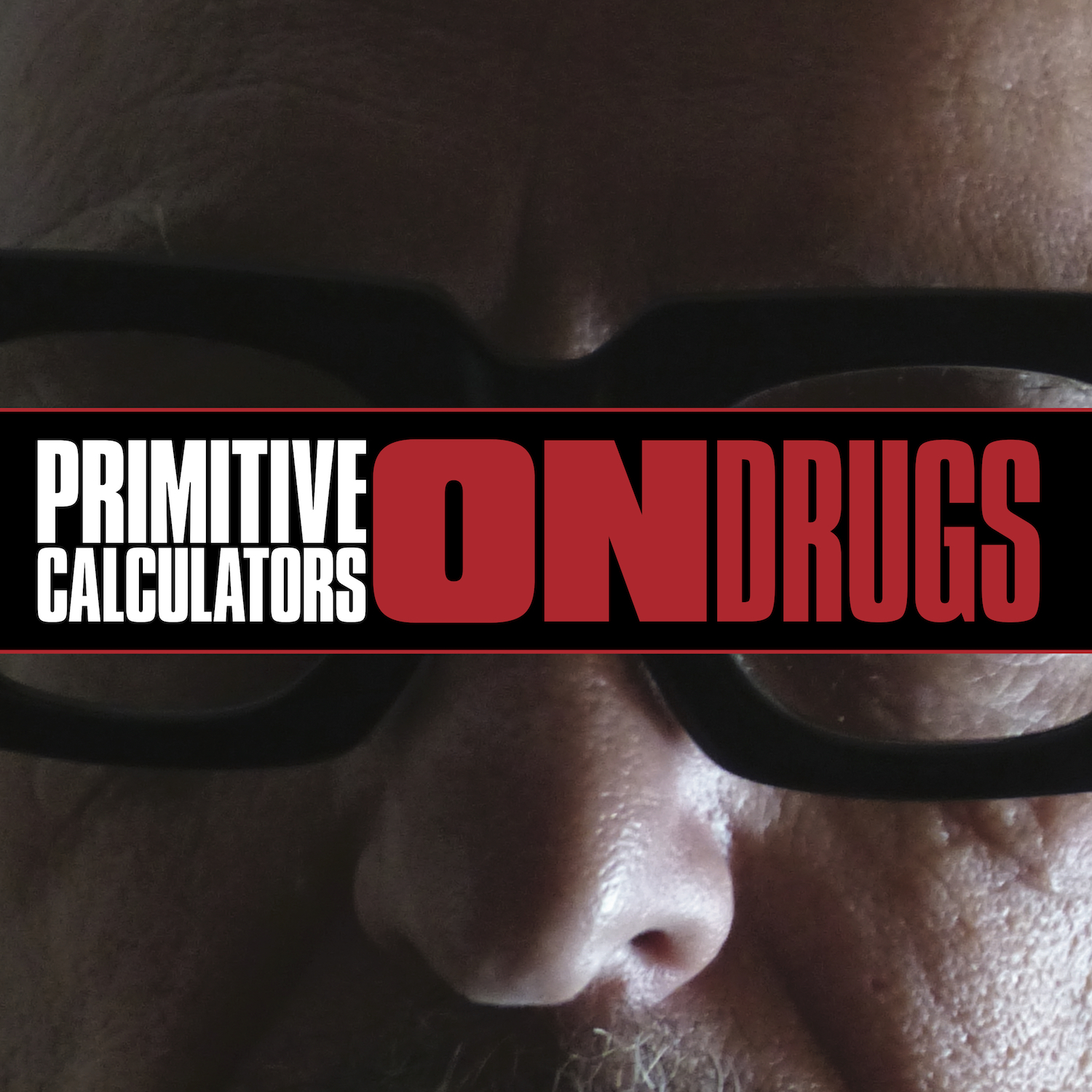 With little to no regard of the sonic congeniality of their musical context, Primitive Calculators continue to pump some much needed energy into noise-punk. The Australian veterans of more than four decades have crafted a succinct and explorative new album, 'On Drugs'.
There's no question about it, 'On Drugs' is bleak, to say the least. Their lyrics are world observations delivered in a beatnik, flash poetry session with very little optimism. If their words weren't tied to the crushing, militaristic orgy of sounds they produce, you might be worried for their sanity. The punk legends' nihilistic view on the world is merely intensified by the power of the their dominating, pummelling rushes of punk washed noise aesthetic.
Opening to the title track, it rides a serrating, synthetic squall for a near nine-minutes. Let's put it this way: if you this song didn't elicit a sense of enjoyment, turn back now and don't look back. Primitive Calculators won't and don't care how divisive their music is. Even with their most orthodox track, Primitive Calculators' message is radical.
Amongst the barbarous, untamed drawl of their noise comes hinting beauties of groove and underlying melody. I'm Fucked may be the most aggressive track on the album, has some building bass synths that only boost the song's tense, motorik quality. I Wish You Were Dead also plays to this thesis—a slow, plodding and almost magical moment on the album. The "calm before the storm" approach, however, merely serves as a tense precursor to the bleak lyrical themes.
Evil brings the album back into the roaring primitive, garage-punk and almost harkens to Grinderman's song of the same name. Instead of that supergroup's brash blues-rock, Primitive Calculators brings more technical muscle, and thus a newfound tactility and energy streak. It's final few moments introduces a primal, hypnotic electronic beat which enhances the group's tactical experimentation.
Primitive Calculators benefit immensely from a knack for rhythm—their circling, lurching guitar grooves often simulate the repetition of the electronics found elsewhere. Competition and I Can't Stop It are dual parts of the same, foreboding song. Whereas The Same finds alien humility in the mundane with its forceful bass kicks.
Primitive Calculators' spastic and aggressive energy is in full force with 'On Drugs'. Something must have pissed them off, because music this jarring has never sounded so potent in 2018.