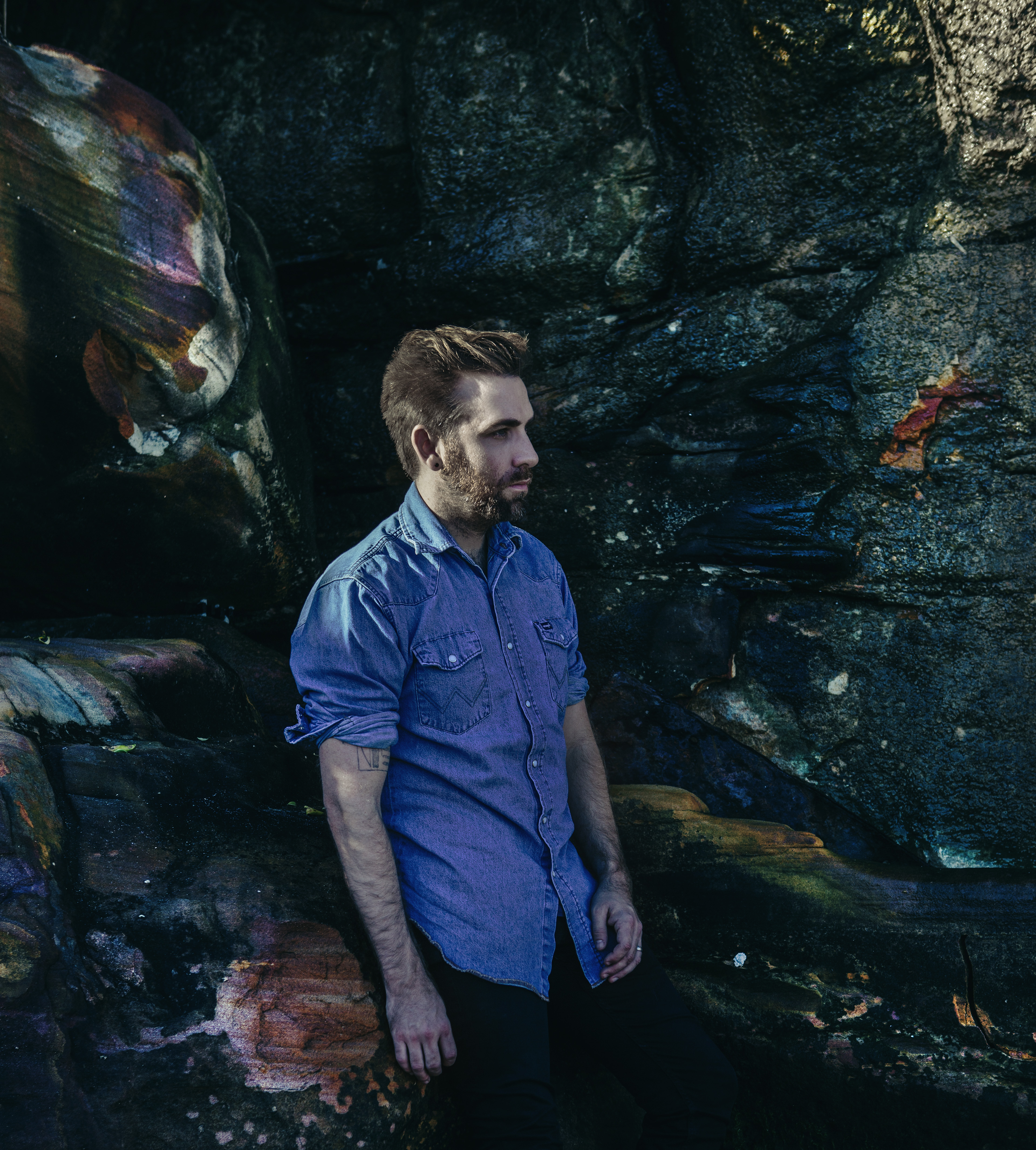 Love them or hate them, Best Of albums are a thing and if one man deserves one–let it be Josh Pyke. One of this country's most adored and renowned songwriters, Pyke is releasing Best Of, B-Side & Rarities this week along with a huge national tour. We took some time away from his busy schedule to ask him about selecting B-sides, an introspective on his career and what's expected for his tour.
You're a pretty busy man at the moment with a few different projects going on, but what has been happening in the last couple years since your last album release?
It's been a busy time over the last few years. The last record I did was 'But For All These Shrinking Hearts', and after that came out I produced an album of recordings I did with the Sydney Symphony Orchestra from a couple of shows with them in 2015. I also wrote and recorded a bunch of shows for a kid's television show, which was really fun. I've been touring a lot too, but so far this year has been really relaxed, up until this point. After July it will start to get pretty hectic, but it's been really nice and relaxing since the beginning of the year which has been great.
You've got the 10-year anniversary of Memories and Dust was released. Do you still remember a lot about making this record?
Yeah I do, I remember it really well. It was the first full-length album I had done, so I felt very forced in a way, I felt a lot of pressure. But I also wanted to be creatively free and open at the same time, so there was a lot of mixed emotions, a lot of really late nights and a lot of excitement and anticipation. I remember when I was all finished and I was listening to the finished product at home, and having been so close to it all I was just thinking, "I don't know if this is any good or not". Then I went away for about a month, and I came back and listened to it again and thinking, "this is the album I wanted to make," so there was a lot going on during that period.
Have you ever stepped away from an album for a while like you did with that one, then come back and really dislike it or thought it's not something you'd want to release?
I've been really lucky… I've always worked really hard to make sure that I'll be able to stand by my creative decisions. I labour and think over that a lot, and if there's anything that feels uncomfortable then I don't do it. So far, thank goodness, I've been really happy with everything that I've done and I still love playing songs from all points of my career.
It's really cool that you still like playing and feel connected to songs from the beginning of your career because I've come across so many people who really dislike playing songs from early on in their career.
Yeah, I mean people always ask me if I'm sick of playing my earlier songs, especially Middle of the Hill, but that song opened so many doors for me, and it's such a personal song for me that I feel like it would be disrespectful to dis on it. It's done so much for me.
Can you see much of a difference from the way you wrote songs back then to now or is it quite similar?
It's similar in the sense that I never try to write with an agenda, I try to let things happen organically. There's never a point where I'll sit down and go, "ok I need to write a new album now," or, "I need to write a single now,". I just never stop writing, and that's remained the same throughout my career, but there are certain things that have changed. The fact that I have a studio at home now means I can develop the demos and recordings a lot, and in more of an experimental and playful way which has been really good. In terms of my song writing, I used to sit down and really plug away at them and hope that they'd come out when I'd figured out the instrumental part of a song. But these days I don't let the fact that I haven't finished lyrics stop me from completing the structure of a song, so I'll write a song, record and demo, but I'll just sing gibberish. Sometimes it will be two years before I finish the lyrics, and that's been a really good thing to do because again, it takes the pressure off and keeps the process organic which is important to me.
That's really interesting, have you ever been sitting on a song for so long that it completely transforms from the time you started it to the time it's finished?
There have definitely been songs that have been changed dramatically. There was a song on 'But For All These Shrinking Hearts' called Late Night Driving which started as quite an upbeat, pop song, and when I went to finally record it, it turned into this really stripped back Nick Drake style song, so I just really have to follow my instincts and follow the journey of the song as cliché as that may sound.
You've got your Best Of, Rarities and B-Sides album out soon. How did you decide what songs made it on there?
Well the actual 'best-of' disc was just singles and songs that been the most popular, so that was a bit easier to decide and mostly dictated by history, but picking the ones on the B-side was actually a really interesting and rewarding process where I had to go back in time and listen to all these old songs on my hard-drive and find all the old demos. So that was a bit more of a process, but it was so fun to be able to reconnect with them. Some of the songs I wrote in 2005, so there are some pretty old ones on there. It was really good to reconnect with those times and experiences from my life, and it sort of made me realise how far I have come. It's good not to take those things for granted.
You've put out the web-series documentary too which touches on what you just spoke about. When did you decide that you wanted to produce that?
Well I wanted to do that pretty early on, and this was very much a perfect time to do that kind of thing, to round up everything. I've had all that footage from the first times I started touring the UK, so around 11 or 12 years. I've always known I wanted to do something with them and you need an occasion to make something like this, so now was just the perfect moment.
Were there things you had recorded and completely forgotten about until you started digging through everything recently?
Oh yeah definitely. There was footage of me workshopping the song Make You Happy with different lyrics that didn't end up making it onto the record. And there was footage of me talking about Myspace, which was brand new at the time. I was taking the piss a bit, but it was seriously quite mind-blowing when that came out. You just don't examine on a daily basis how far things have come until you take the time to reflect on them, so that was a pretty funny experience.
With the new single you have released, it that a one off or will you be releasing more new music?
That is a one-off release in regards to this album, but I already have another 15 or so songs written but I don't want to rush anything. I feel like this is a good opportunity to kind of tale a bit of a breather. It's been such a hectic and amazingly rewarding 10 or 12 years, so I just want to put this record out, tour it, reflect on the last 12 years and have a little bit of a beak. I'll just see what happened. If I'm excited to do something, I'll just do it.
You're heading off on the tour pretty soon, will you be playing what's on the record?
Yeah, so I'm playing 'Memories and Dust' in full, which will be really fun and exciting, then we'll have a bit of a break and come on for another hour or so to play the 'best-off' stuff. It's going to be good fun.
It must be such a good feeling to be able to still play your older music and have the audience connect with it.
It is, it's a real blessing. It's also been really cool to see the change in the demographic that comes to my shows. When I started, a lot of people coming to my shows were 18 and up, and those people have grown up with me, and then I've noticed that in the last couple of years, it has gone back to the younger ages coming to shows, maybe their older siblings or parents introduced the music to them when they were like 8 years old and now they're old enough to be able to come to the shows. It's pretty special.
Josh Pyke Live Dates
FRI 28 JULY
Enmore Theatre, Sydney
SAT 29 JULY
Cambridge Hotel, Newcastle
FRI 4 AUG
The Corner Hotel, Melbourne
SAT 5 AUG
The Wool Exchange, Geelong
THURS 10 AUG
Miami Marketta, Gold Coast
FRI 11 AUG
The Triffid, Brisbane
SAT 12 AUG
The Spotted Cow, Toowoomba
THURS 17 AUG
The Gov, Adelaide
FRI 18 AUG
Price of Wales, Bunbury
SAT 19 AUG
The Capitol, Perth
FRI 25 AUG
Launceston Country Club, Launceston
SAT 26 AUG
Wrest Point Casino, Hobart