Interview: Letters To Lions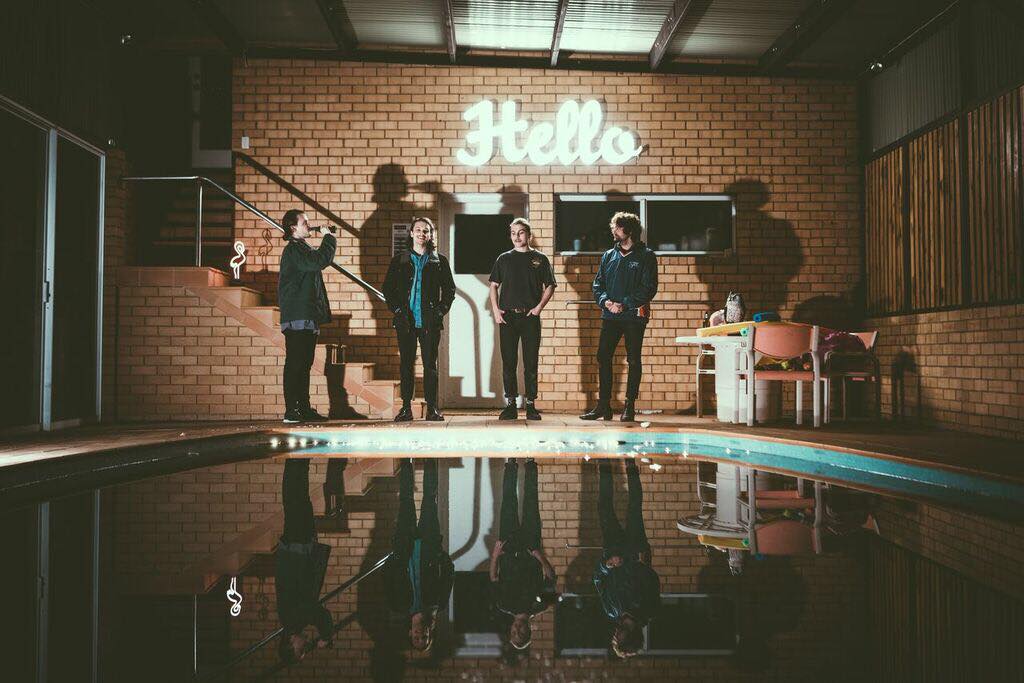 After recently releasing their new single Come Around and before they jet over to Canada for a string of shows, we sat down and had a chat with Letters to Lions' drummer Curtis, who gave us an insight into their upcoming EP and revealed that they already have another EP in the works. Although 2017 has so far proved to be a hugely successful year for the Sydney outfit, it's clear they're not about to slow down any time soon and are definitely a band you'll want to keep on your radar.
Before you released your new single Come Around, it was about a year since you released something. What were you guys up to during that time?
So we toured a fair bit, pretty extensively towards the end of last year. We didn't release a new single but we did re-release one of the singles off the EP. Then we were over in Canada early this year for Canadian Music Week and played a bunch of shows over there, and we really networked and connected with a lot of people over there. We met Tom Kemp from Feldman, who is now our booking agent over there. He came to see a couple of our shows which was really cool, and he said they'd love us to come back over, so it all worked out really well. And before that too, we went and recorded our new EP, which the new single Come Around is off. So we went into the studio in February and March for around eight or nine days at Parliament Studios with producer Lachlan Mitchell and got our second EP all done. Now we're just touring the new single, which has been sick so far.
How was it playing in Canada?
It was amazing, they've got such a great music scene over there and just the friendliest people. Everyone there is so great, you'll just be walking around and chatting to people in music stores, and if you mention that you're playing a show they'll turn up, even if they don't know your music. It's so lovely, and they just seem to be so switched on with their music. There will be a bunch of live music and gigs on, and so many people turn up to them, people just go out to see a lot of live music.
Is it much different to playing shows over here?
Yeah absolutely. Playing over there, it's to a totally new audience and people that haven't heard of you. Playing over here, at least there is normally a few people who know or know your sound, but then you go over there and it's like trying to win a new audience. So you've really got to go out and absolutely give it your all for every show. Over there I guess it's really about trying to get heard by as many people as you can, but it is a really fun place to play.
How long will you be over there for this time?
We're going over for a month. We've got about two and a half weeks' worth of shows, so we're going to do a little more playing this time. We'll start in Toronto and make our way over to Vancouver with a few shows in between which should be really cool, and then we're going to bunker down in Vancouver for two weeks and do some work on our next EP.
How far along is the EP?
Well we've got one that's about to be released soon, called Grays Point, which will come out around the end of the year and that's completely finished. But we kind of got into a crazy period of writing over the past couple months. Every time we'd go to practice we'd end up jamming and writing a new song, so we had so much material we thought we may as well keep it flowing. We've got a lot of ideas, now I think we just need that time to focus on a few and kind of flesh out the skeletons and figure out what songs are really working, and we can start to finalise it from there.
And what about the Grays Point EP, how long has the band been working on that one for?
It's a bunch of songs that we wrote when we were living in a house in Grays Point together. We wrote all these songs over a year ago now, so we wrote them all at the house, then we went into record them earlier this year at Parliament Studios out at Leichardt
How was it having the whole band living in the same house? 
It was a lot of fun. Every day you'd come home from work and there'd be music playing and people writing, which was great because we didn't have to try and organise times to jam together. It made it so much easier, someone would have an idea, then someone else could straight away jump on an instrument and expand on the idea.
You've got a new single Come Around out too, which has a pretty different sound to your earlier work. Was that intentional or just the way it panned out when you were recording it?
Yeah, I think because the songs we wrote for Clean Eating, we wrote them two and three years ago, so we were pretty young then. I feel like we've really matured over the past couple years and have refined our writing process. We've added a lot of elements to our sound and we play around with a lot of synth sounds now, but we've definitely polished the way we write and what we record now. I guess with having Lachlan Mitchell on board definitely helps us. We did a lot of pre-production with him, and he sat in and listened to a lot of the songs, so he really helped us with the structure and added his vision into it, so that's definitely influenced the direction it's gone. He adds a bit of an 80's vibe, which is present through the whole EP. It's still got our same sound, but it's a bit more matured and polished.