Methyl Ethel Nail Timberlake's "Cry Me A River" For Like A Version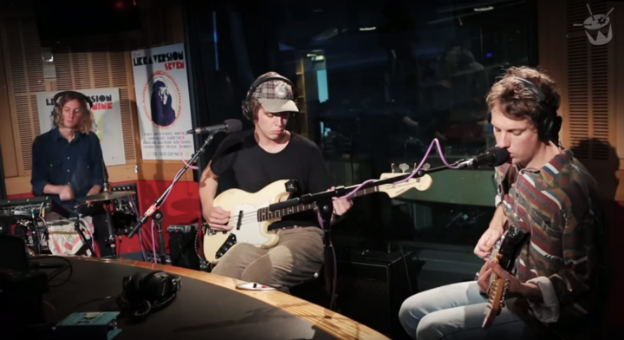 Perth-based rockers Methyl Ethel are creating chemical reactions with their triple j Like A Version cover of Justin Timberlake's hit Cry Me A River. The boys have a stack of US shows lined up this month to promote their debut LP 'Oh Inhuman Spectacle', but they still managed to find spare time to re-jig and absolutely nail an RnB cover.
Tackling Cry Me A River, one of Timberlake's most recognisable and popular songs, is no easy feat. Without JT's style and charisma, the song was in danger of feeling deflated, but Methyl Ethel's deeply satisfying cover has proven they have style and charisma all of their own.
The band puts a fresh twist on the 2003 classic, replacing electronic backing with dreamy synth and guitar effects, and throwing an impressive vocal delivery over the top. The quirky tone of frontman Jake Webb's voice works with the instrumentation like marshmallows at a campsite – without it, the song just wouldn't be the same.
Any niggling doubt as to whether Methyl Ethel could pull this off disappears in the chorus at the sound of Webb's surprisingly pure falsetto. To top things off, the boys hit the harmonies in all the right places, creating some unexpectedly beautiful moments throughout the song and no doubt winning themselves a few new fans in the process.
Methyl Ethel will return to Australian shores in April for shows in Northcote, Adelaide, Perth, and Sydney.
Methyl Ethel Tour Dates
THU 14 APR
Northcote Social Club, Northcote
FRI 15 APR
Jive, Adelaide
FRI 22 APR
Rosemount Hotel, Perth
SAT 30 APR
Plan B Small Club, Sydney
Get Tickets HERE